Savvy Tips to Survive the Halloween Sugar Rush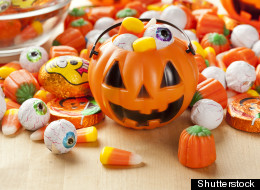 We love Halloween and we love how much our kids love Halloween. That's why we don't want to sound like the fun police, but we do want to make some sense of the excess (read: the sugar excess). Here are 12 simple and subtle ways to manage the candy rush -- including tips on how to curb our own temptations.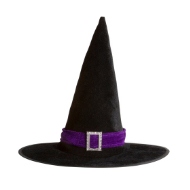 Introduce the Switch Witch
It's like taking candy from a baby (or toddler or pre-teen) -- but there's a tantrum-free ending. The switch witch (a cousin of the Tooth Fairy and Santa Claus) comes late at night looking for bags of excess candy. In their place, she leaves a small gift as thanks. Trust us -- hitch a ride alongside this witch.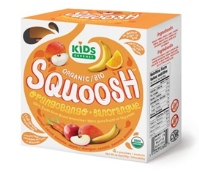 Find Healthy Alternatives for the Littlest
Dressing up your child like the Bride of Chucky? A definite no-no. But when it comes to allowing scary levels of sugar in goodie bags on Halloween night, we don't bat an eye. Instead, stock up on some smart treats specifically for special little trick-or-treaters, such as Squoosh snacks. They won't know the difference and fellow moms will appreciate the gesture.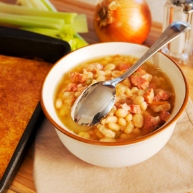 Serve a Super Supper
The last time you went grocery shopping you ate a row of Oreos and four Babybel cheese wedges. Clearly food shopping on an empty stomach is ill-advised. Halloween is no different -- in fact it's worse. Temptation can be better tamed if you fill kids up with a great meal before they head out.
Rush over to our 12 Tips to Survive the Halloween Sugar Rush.
Have a safe and fun Halloween.
This post originally appeared on SavvyMom.ca. Follow Minnow and SavvyMom on Facebook for more savvy tips and solutions.
Five Ways to Stay Healthy on Halloween
Typical shell-outs with less than 50 calories are a mini 3 Musketeers bar, Chuppa Chups Lollipop, a roll of Pez Candy, one mini Reese's Peanut Butter Cup or one Kraft caramel, a mini Hershey's Milk Chocolate or Kit Kat bar, a mini Snickers or Butterfinger, a strawberry-flavoured Twizzler. FYI, the 'fun size' of most popular candy bars has more than double the calorie count of a mini! And beware of those Cadbury 'Screme' Eggs, which cost you a frightening 170 calories each!

Of course, the apple in the classic candy apple is a good source of fiber and vitamin C, but how about cereal squares made with a couple of spoonfuls of all-bran? That perennial fall favourite, pumpkin is also a good source of fiber and vitamin A and its smooth, sweet flavour is terrific in cookies, dessert loaves, tarts and even the roasted seeds make a tasty Halloween snack. Popcorn makes a great low-calorie, high-fiber treat for both kids and adults!

Finally, brand marketing managers are catching on to the fact that consumers want some better choices in the grocery store without feeling deprived, and are packaging both sweet and savoury snacks in handy 100-calorie portions. You'll find everything from Pringles to Oreos to Turkey Jerky in these snack pack sizes - the advantage is that the indulgence is controlled. Just remember that the small package isn't a license to eat 10 at a time!

Dark chocolate -- that is, anything with 70% or more cocoa content --can be an acquired taste for those who've known nothing but milk chocolate with added sugar all their lives. Once you've experienced the smooth richness just one ounce of decadent dark chocolate provides, with its anti-oxidant and cholesterol-lowering benefits to boot, you'll be hooked. Just one small piece of a premium brand can satisfy your sweet tooth and elevate your mood a whole lot sooner, with a lot less damaging fat and additives.

Halloween is as much an excuse for adults to have a party these days as it is for kids, yet anyone who is trying to watch calories is probably already getting anxious about December's holiday feasting. It is possible to be festive without falling off the wagon! I don't advocate the eat-tonight-starve-tomorrow mentality anyway -- if you really want a treat, enjoy a small portion of the exact thing you're craving.