Jim Is Every Patient Ontario's Health-Care System Has Failed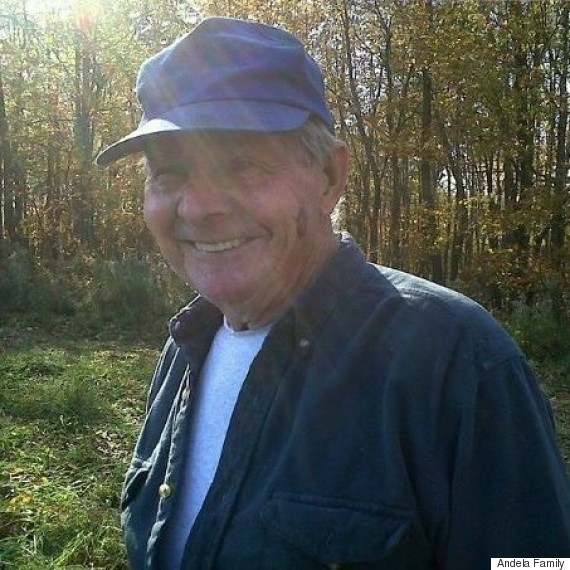 "Jim" Remmelt Andela. (Photo courtesy of Andela family, used with permission.)
In the quintessential Canadian story, "Jim" Remmelt Andela immigrated to Ontario in 1952 from Holland. He worked as a farmhand, learned to read, married and had five kids.
Jim became my patient as he turned 88, just a few days shy of Christmas. Shaking his large-boned, calloused hands, he told me during that first housecall: "I'm doing fine."
Only hours earlier, his daughter found him lying on the bathroom floor, crying: "What's wrong with me? Why won't it go away?"
After decades of stable health, Jim spent 2016 on a merry-go-round of visits to nearby emergency departments and admissions to inpatient wards and rehab wards. A massive heart attack, a leaky valve and finally, end-stage heart failure left Jim seesawing between fluid overload and dehydration. Worse, a series of small strokes deep in Jim's brain robbed him of necessary skill, function and memory.
He had enough insight to know that something was desperately wrong
Jim started 2016 independent, mobile and generally well. He ended the year, frail, dependent on a four-wheel walker and unable to recall key memories. However, he had enough insight to know that something was desperately wrong. He lived with Lori, his youngest daughter, a single mom of two.
Lori knew when Jim was discharged from hospital on December 19 that taking him home was a bad idea. She knew her dad needed 24-hour care. So did Jim's doctors, nurses and care coordinators. But Lori took him home because getting a nursing home bed is faster from the community than from a hospital. Ridiculous as it is, that's the rule in Ontario.
Mississauga-Halton LHIN guarantees a crisis placement at a nursing home within 90 days -- as long as the patient lives in the community. The same application for the same patient who is instead in hospital can take anywhere from 180 days to over a year. In fact, many patients die in hospital waiting for a nursing home bed. With such scarce resources, 80 per cent of home care is provided by family, but without enough home care support, caregiver burnout is escalating.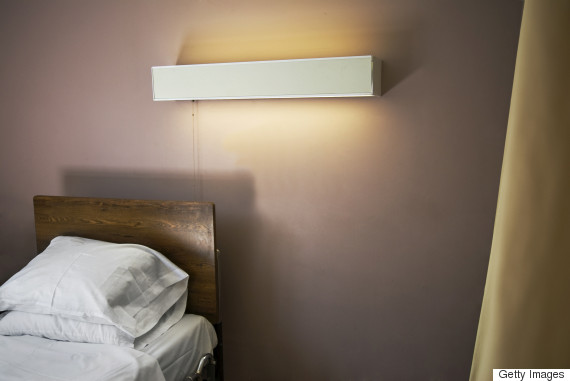 (Photo: Getty)
24-hour care means someone has to be with Jim 168 hours a week. Home care (CCAC) offered five hours of support. The family pitched in for the rest: Lori, her brother Barry, her sister Bev, her daughters, Ashley (23 and pregnant) and even 13-year-old Maddison.
It worked -- for a few days. Jim has vascular dementia which is characterized by a step-wise drop into worsening disability -- and it is completely unpredictable. One day, Jim slept calmly at night. The next, he was up every hour, hallucinating and frightened. Between multiple daily housecalls, phone calls and texts, Lori and I tried to ease Jim's agitation with medications. Lori and her family took turns calming Jim, guiding him off the cold floor and back to bed, cleaning up the laundry hamper when he urinated in it, picking up when he threw things around the house. Within four days, Lori was staying awake all night just to keep watch over her dad: "He's family."
We begged CCAC to move Jim up the waitlist.
Then one night, Jim opened the front door and nearly wandered into the winter cold. The timeline binding his memories snapped. Terrified, he believed himself back in the Indonesian War. He wanted to start a fire. He even took a swing at Lori. Desperate for help, she called 9-1-1.
In the emergency department, Jim reached for Lori's hand and started to weep: "I'm sorry."
He worked hard, paid his taxes. Just when Jim needed the health-care system the most, it failed him.
Less than two weeks later, Jim was re-admitted to hospital on December 30, supervised and safer. And though the nurses are kind and the doctors compassionate, a noisy ward in a hospital where people are in and out with pneumonia, heart attacks and broken bones is not home. It doesn't smell like home. It doesn't sound like home. The family visits for hours every day, but the hours between visits stretch into an eternity of maddening loneliness.
"These patients, they all get depressed," the nurses tell me. "They know they've done something bad and can't stay at home. That's why they're here. So they get depressed, they give up and then they die."
Jim deserves better. He deserves to be at home where his daughter has enough CCAC support to care for him without burning out. Jim's is not that uncommon a story: he worked hard, paid his taxes. Just when Jim needed the health-care system the most, it failed him.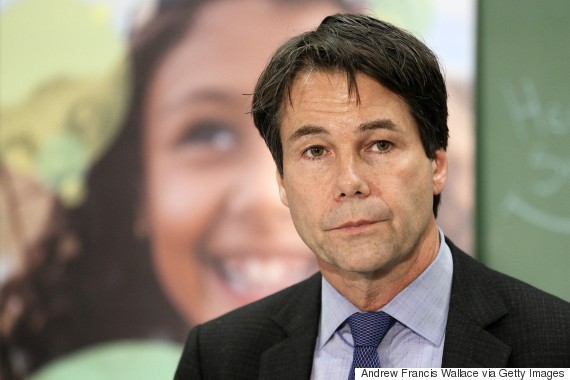 Health Minister Eric Hoskins on April 26, 2016. (Photo: Andrew Francis Wallace/Toronto Star via Getty Images)
The last decade has shown less and less funding going to frontline patient services. I see Health Minister Eric Hoskins obsessed with a costly health-care transformation in which even he can't guarantee more patient services. He cannot name a single health-care organization that supports the Patients First Act. He ignored every single field expert who spoke up against the Patients First Act -- doctors, nurses, public service unions, patient advocates, caregivers and health system design experts. I see a Ministry of Health obsessed with perpetuating and funding bureaucracy at the expense of home care, ORs, nursing homes, hospital beds and physician services.
Each day I work, I see the reality people face: patients and family caregivers breaking under the pressure of waitlists. Ontario's "world-class" health-care system is failing the very people who paid a lifetime of taxes to prop it up.
This is now the quintessential Ontario story.
And it is not OK. That is why I'm turning my back on Bill 41, the Patients First Act. I cannot in good conscience support something I know in my bones is the absolute worst way to fix health care. So I'm done cleaning up this government's mess.
But my voice alone is not enough. Every single Ontarian must speak up: stop accepting waitlists and suffering as the new normal. Speak up so that this government cannot ignore reality. This government does not care one whit about one doctor -- but if 13 million Ontarians roared, even the Liberals would listen.
*Details included with patient and family permission.
Follow HuffPost Canada Blogs on Facebook
Also on HuffPost:
When an ill person brings up subjects that make you feel uncomfortable, it's natural to want to squelch the discussion or rapidly change the subject. However, it's very important to listen unselfishly and avoid responding with, for example: "Let's not get into that right now. Can't we discuss something more pleasant?" or "Do you really think it's helpful to dwell on this topic?"

Whether the patient asks a spiritual or theological question that catches you off guard or she wants to know about the side effects of a medication, it helps to learn how to be noncommittal without seeming evasive. You don't want her to think that you don't care or that you're hiding something, and you definitely don't want to offer misinformation that might do more harm than good.

Even for people who weren't very spiritual or religious throughout most of their lives, it's natural to experience spiritual anxiety during a serious illness. And it's also natural for this anxiety to lead to questions that caregivers might find difficult or even overwhelming. If your loved one asks, for instance, 'What's next? Will prayer help? Why did God let this happen to me?' it's best to call in a qualified cleric.

Just as most of us are not comfortable with chronic illness, we are also not comfortable with crying. When tears appear, we tend to whip out a tissue and murmur something along the lines of, "It's okay. Don't cry." From now on, continue to pass the tissue when your ill loved one starts to tear up, but don't pressure him to stop sobbing. Tears are a natural emotional release for emotions ranging from anger to sadness to fear, and can be very therapeutic.

When your loved one is uncomfortable, upset, or worried, you might be tempted to utter platitudes like, "Everything will be okay," "I know how you feel," "God has given you a long life," or "It's God's will." While we hope that these phrases will be a quick fix to problems we'd rather not deal with, the truth is that they're trite and meaningless. What's more, sugarcoating reality doesn't fool most people, and it certainly doesn't spark positive change.

Anger is a natural human emotion, and it's important to recognize that chronically ill people have a lot to potentially feel upset about. Understandably, many patients are angry that they are so sick. Plus, their pain and energy levels might make them less patient or less able to handle stressful situations. Therefore, it's not unusual for caregivers to be on the receiving end when their loved one's fuse blows for any reason.

Understanding how and why an illness is getting worse and more painful is intellectual. But experiencing it is a very visceral and emotional thing. The patient needs for you to connect with him on a heart-to-heart, gut-to-gut level, not just a mental one.
Follow Nadia Alam on Twitter: www.twitter.com/DocSchmadia