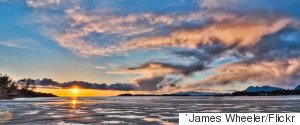 As the nation nears its 150th birthday in 2017, touring through the provinces and territories in a car brings an opportunity for intimate discovery of the nation as well as the chance for Canadians to make a poignant and personal connection with Canada just prior to its landmark anniversary.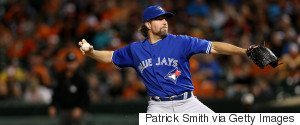 I'm not embarrassed to say that R.A. Dickey made me cry. About half way through our hour-long conversation, after talking about his favourite books and writers, and the difficult task of writing a memoir, I raised the fact that I was also sexual assault survivor-my disclosure a way of relaying to him that I understood the courage necessary in telling his story. He then thoughtfully interrupted me, genuinely expressing how sorry he was for what had happened in my past. When things get especially hard, I now hear his voice in my head: "I'm so sorry that happened to you, Stacey May."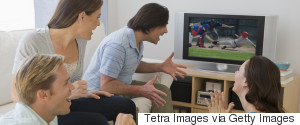 I remember in the fall of 1993, when the Blue Jays last won the World Series, and how the celebrations in the streets went on all night long. Even those of us who weren't die-hard baseball fans were caught up in the thrill of our home team winning the series. We were all proud Torontonians, and we felt the communal aspect of the win. When we watch sports on TV, we can't help but have strong emotions.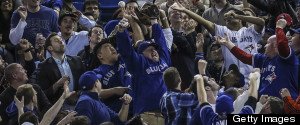 For the first time since touch-'em-all Joe Carter hit his historic three-run, walk-off homer to lift the locals to their second-straight world championship nearly a quarter-century ago, your Toronto Blue Jays may just (gasp) find themselves in the World Series. Your Blue Jays have been reborn. And their rebirth is killing me.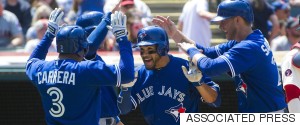 With the new baseball season now under way, fans across the country are looking forward to an exciting run. Over the course of the season, the Blue Jays will travel approximately 45,000 km, spending a total of 83 days on the road, 90 hours on planes, and collectively take up 4,000 hotel rooms in cities across Canada and the U.S.
Instead of playing baseball this week, Blue Jay pitcher Marcus Stroman will be returning to Duke University to complete his degree, after tearing his left ACL during Spring Training earlier this year. Instead of moping and feeling sorry for himself, Stroman is going about things the only way he seems to know how -- with a positive attitude.
I've even taken to exclusively wearing my Blue Jays hat on tour. Sadly, when people see it they connect it with one person: Rob Ford. Since Mayor Ford has been stripped of virtually all of his power, I thought he may have some time to listen to a fraction of the great music that I think defines Toronto.
It was a few short months ago that Toronto was buzzing with excitement over rumoured talk that the city finally had a winning team in the Toronto Blue Jays. Now, as the world focuses on the playoffs, the only thing Blue Jay fans have experienced this season is the blues.
At some point during Major League Baseball's Opening Week -- in the fog of having watched more games than I can clearly recall, or care to admit -- I became wildly jealous of the denizens of the diamond's dugouts, and not solely because they're placed on a pedestal, pampered and obscenely overpaid.
What I find particularly interesting about the Canadian Football League -- our league -- is that it often reflects Canada's political, economic and ideational condition. As Canada completes its celebration of the 100th Grey Cup, it is a particularly timely moment to examine "Canada-Toronto relations."
Fans of the Toronto Blue Jays shouldn't be that surprised that outfielder Yunel Escobar painted a derogatory slur on his face. In general the Blue Jays seem to have a problem with their words. Outside the bubble of the Rogers Centre, however, words do have a meaning. Sadly, we only really seem to care about homophobia in sports when someone uses their words incorrectly.
This is a good team with considerable potential that is not being tapped. The management is arguably the best in baseball, the players excel at every position, and they are exciting to watch -- but frustrating. What's puzzling to us fans is when the Jays are three or four games above .500 they go into a dive and lose three or four. Their comfort zone is .500. Maybe they'll come alive July. If not, another .500 season beckons -- if they're lucky.
This week, I sat down for lunch with Drunk Jays Fan Andrew Stoeten at X on Front Street. We spoke about everything baseball, from sabermetrics to Alex Anthopoulos, to exactly what a baseball blog and podcast can talk about during the off-season!
Toronto fans can enjoy knowing that the best hitter in the world wears a Blue Jay uniform. His name is Jose Bautista, and he can no longer be ignored.