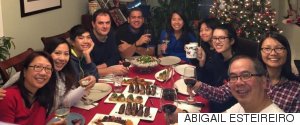 Food is how I think of my cultural identity. It's like a table of food. It has plates of cozido and chow mein, but it also holds the new dishes that my parents have picked up in Canada. Just because there are new plates on the table doesn't mean I have to take any of them away. It just means I need a bigger table.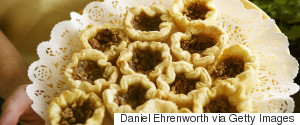 Canadians catch a hard time for their funny accents, overly-polite demeanors, and of course, Justin Bieber, but those who are in the know do not tease them about their food. Canadians enjoy an abundance of dishes that many of their neighbours south of the border never get to taste -- and they're missing out.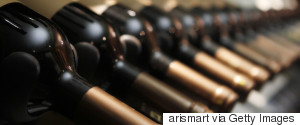 Icewine is perceived as the untamable beast of the wine family. Have you ever heard someone pronounce their undying love for it? Highly unlikely. Most of the time, I get "oh, it's far too sweet" as a response-- and it becomes an afterthought--- perhaps a novelty to try and have with either dessert or cheese.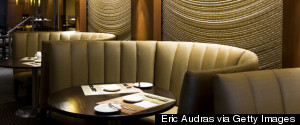 When a restaurant is owned by a company whose vision and mandate does not address food -- but rather sports and entertainment -- it gives me cause for concern. MLSE: Maple Leaf Sports and Entertainment, is an archetype of this business model. But of course, a company such as this would (inevitably) expand into food-focused outlets, regardless.
Moving among wildlife and experiencing the outdoors are favorite vacation motivators for me, and knowing this adventure would be special, I invited my 12-year old granddaughter to accompany me to make for a cross-generational experience.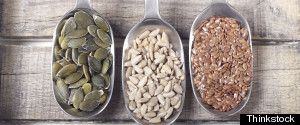 Oh Canada! While we may be known for some of our more decadent fare, like poutine and butter tarts, we are actually home to some of the world's greatest superfoods that can help keep up healthy all summer long! So even if this weekend may be more about BBQ and dockside beers, try including some of these healthy eats.
The most rewarding part of my job is all the great people I get to meet. Wait -- it's the food. And also, all the great people I get to meet. I am so lucky to have developed terrific relationships with the restaurant owners we've filmed with over these last three seasons. These folks have become like an extended family to me.
Don't worry. There's no moose.
Since storming onto the Toronto singer-songwriter scene in 2011, Whitney Rose has endeared herself to just about everyone with her songwriting, authentic country voice and throwback style influenced by Patsy Cline and Kitty Wells. Here Whitney tells us about her travels across Canada and her perfect food day.
Bison. Any Canadian living in the 21st century has heard of Alberta beef, but how many people's dinner plates have benefited from the country's recent bison renaissance?
What comes to mind when you think Canadian Food? Water Buffalo Mozzarella, Kelp, Dandelions, Sea Urchin, and Duck, naturally! Here, five chefs share some unique local foods that might just become as popular as maple syrup and curd.
This week, we welcomed in spring, which led to anticipation of sunny afternoons spent sipping smoothies in the park. But our HuffPost living team warned us that our smoothie might not be too healthy unless we make it at home (store-bought means more sugar and less protein). Just don't go overboard with the food-watching. As nutritionist Rose Reisman also pointed out this week, taking the restriction of food too far tends to lead to psychological and physiological hoarding of fat and calories as soon as the deprivation is over -- which sounds like an even worse game plan than not watching what you eat at all.
Though comestibles are always near the top of my list when I travel, there were also museum visits, new hotels to check out and an amazing trip to Niagara Falls to witness Nik Wallenda tightrope from the US to Canada.
Deep brown and irresistible, bacon plus caramelized brown sugar makes a tasty snack with drinks. Or cut in small pieces and scatter over ice cream. Seriously. Then watch it disappear.