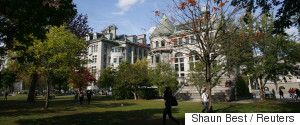 Our society and our universities need a renewed ethic for how we are to navigate deep social divisions with one another, including how we advocate for the protection of rights, respond to the violation of rights and how we contest the terrains of rights and our responsibilities to one another in a pluralistic society.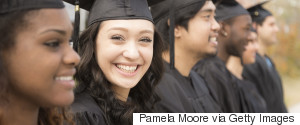 You probably know all of the top-ranked and largest Canadian universities, but what are the universities of the future? Each year, UniversityHub publishes our infamous Canadian University Rankings, and among them are the five universities we consider to be "Canada's Rising Stars."
Can you name all 98 universities in Canada? Quite honestly, we'd be impressed if you could hit more than 20. Which ones don't have the marketing budgets of the larger schools to make them internationally known? And which ones simply want to be kept under the radar?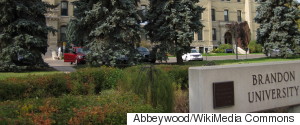 The student union is now being sued because it continues to insist on banning the peaceful expression of pro-life opinion at Brandon University. BUSU claims that the pro-life message makes some students feel "uncomfortable."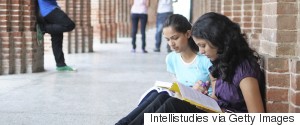 Choosing which university to attend is a major life decision. Beyond the personal and academic realm, your choice will have financial implications as well. Aside from tuition and student loans, the city and neighbourhood of the school will affect your level of student debt, so it's wise to prepare and do your research.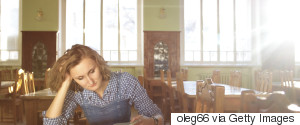 It's that time of the year again where students are date nights with the library. Yes, it is exam time, and everyone is looking to find that perfect spot where they can get their heads into their books and start to study/cram for the impending barrage of exams that are about to come their way.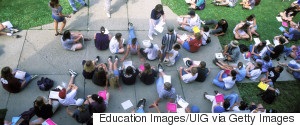 There's much more to university life than living at the library. Extracurricular activities can complement your studies, amp up your social life and truly round out your university experience. UniversityHub asked over 1,000 students to rate their schools across several criteria, one of which was extracurriculars.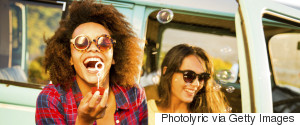 Do you rock skinny jeans and dark-rimmed glasses on a near-daily basis? Or are you someone who's passionate about the environment and sustainability? If so, you're probably interested in what Canadian universities are doing to foster and support these sub-cultures.
TWU's statutory object is to provide a university education to persons of any creed. It is the BC legislature which has enacted the statute which uses the mandatory "shall" when articulating the requirement that TWU's education be provided to persons of "any creed". It went on to expressly state that TWU's Bylaws must not include anything "that is in conflict with this Act".
People have said the most horrible things to me and even though I try to appear calm and composed, I am frustrated and fearful because the anger seems to be escalating. I have been blamed for publishing the chant book. Apparently, every anger and hurt that people feel from reading the chant book from here on out is my fault.
The Justice Centre for Constitutional Freedom's 2013 Campus Freedom Index highlights a disturbing trend that has been observed for many years: Canada's universities and student unions are abysmally poor at promoting free speech and expression on campus. Carleton University earned an 'F' for denying equal access to resources and facilities to campus clubs that have a controversial political philosophy: In 2010 they had four students from the pro-life campus club Carleton Lifeline arrested for trespassing when they set up a graphic display in a public place.

This story is written in honour and recognition of a Canadian hero: Canada's first black university graduate and our country's first black lawyer, Robert Sutherland (1830-1878). Today, Mr. Robert Sutherland's legacy lives on through a memorial room at Queen's University and scholarships established in his name.
Many university professors are great teachers. Many are not. I'm baffled that those who are great teachers are saddled with research. And those who are great researchers are saddled with teaching. More importantly, why do universities saddle students with these subpar teachers? Some argue that professors must be able to do both. Yet, professors at Canadian universities are generally promoted based primarily on their research abilities -- on how many publications they get, and how much research money they bring to the university. Teaching is only superficially acknowledged as important.
Today we are launching our new book: "Too Asian?": Racism, Privilege, and Post-Secondary Education. This collection of essays grew out of the dialogue and frustration that many of us had concerning the Macleans magazine feature titled: "Too Asian?" I don't really want to talk about the book itself in this post, but rather, I want to voice something that might actually be somewhat missing in the book.
If and when a Canadian decides to go to university, they just... go. For student and parent alike, the process is straightforward, inexpensive and seemingly non-traumatic. Or maybe that's just the grass-is-greener perspective of a parent in the throes of the American college-application maelstrom.