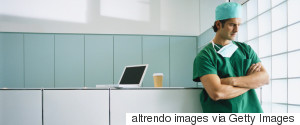 As the public watches "entitled" physicians struggle under the barrage of Liberal hostility, they miss the very real danger of a government stuffing an already glutted health care system with more administration. As David Gatzer pointed out, this is "a system designed for political popularity, not smart policy."
For the sake of future generations, we need to take immediate and forceful action to deal with Ontario's massive deficit. And of course, to cut the deficit we will need to cut government waste, and that includes cutting the wasteful practices so prevalent in our education system. Ontario is going to have to take drastic action lest it go the way of Greece.
Having won the Ontario Liberal Party's leadership, Premier-designate Kathleen Wynne has a golden opportunity to chart a new course and undo Dalton McGuinty's legacy of fiscal mismanagement. As Wynne contemplates priorities for her leadership she should seriously consider putting Ontario's deficit and debt problem on the top of her to-do list
All of Don Drummond's suggestions for the Ontario economy are wonderful -- in theory. But too many of these recommendations are platitudinous -- what one might get after a brainstorming session with a grade-six class. Too many are incremental rather than revolutionary, when a revolution is what we require.
The Millennials are the first generation that will be worse off than their parents. By repealing the 30 per cent tuition credit -- as the Ontario government has done -- many youth cannot afford post-secondary education, condemning them to minimum wage jobs and hindering their ability to fully contribute to our society's economic life.
Though it makes for some über-heavy bed-time reading, and deserves a more thorough analysis than this blog pretends to be, a first pass through Don D...
There are certain courses of action not outlined in economist Don Drummond's report about the Ontario economy that could help achieve long-term fiscal stability and redefine the way a Canadian province interacts with the rest of the federation and with the world.