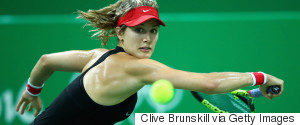 This week, my friend and fellow Olympic champ boatsman, Adam Kreek, made a mistake that I hope can prove to be a learning experience. While chatting with Ron McLean on CBC television, he expressed his opinion that Eugenie Bouchard may not be committed to winning, evidenced by her selfies, interest in fashion and social media presence. To add fuel to the fire, when three fellow Olympians whom I admire very much -- Marnie McBean, Chandra Crawford and Annamay Pierse -- expressed concern over Twitter, he emphatically defended his commentary.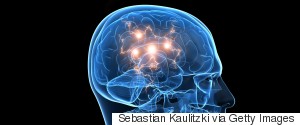 We need to turn our fascination with the impact of concussion on elite athletes towards a mindful examination of the relevance of concussion in our everyday lives. While we are limited in stopping the progression of most brain-related diseases such as Alzheimer's and dementia, there are things that we can control.
Eugenie Bouchard is a young woman, so she's automatically deemed a "sweetheart." Instead, she talks and acts like someone I'd much rather call "Canada's Excellent Female Athlete I'd Like My Daughters to Watch," or even like someone I'd rather call "Eugenie Bouchard." I want my daughters to see these women as idols or role models, not as sweethearts.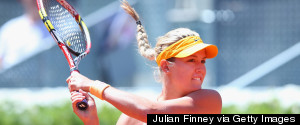 Canadian tennis star Eugenie Bouchard didn't win her final match at Wimbledon, but she still served up lessons worth noting by everyone, especially leaders.
Last night, tennis fans sat riveted in front of their TV screens, watching 19-year-old Canadian, Eugenie Bouchard, beat former world No. 1 Ana Ivanovic and triumphantly reach the semifinals of the Australian Open. And after that exhilarating and shocking victory, what did the on-court interviewer ask this dedicated and amazing athlete? Who's the man of your dreams, Eugenie? Who are you crushing on, girl? Because, being a woman, what else could she possibly be interested in? Entrenched sexism needs to be pointed out, ridiculed, and eradicated.