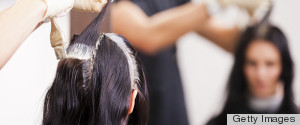 Recently I spoke with Amber George, Creative Director/Owner at Verve Hair Lounge to get her top tips on how to find the best stylist for your hair and lifestyle. Amber is an award winning stylist and knows what she speaks of.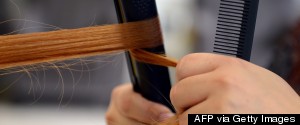 A silk pillow case or tied silk scarf will provide the lowest amount of friction possible, which will prevent frizzy bed head. Dry shampoo can be helpful too, to keep the blowout fresh for days to come. If your blowout is a loose wave, at the end of the night do a high twisted top knot on the top of your head and secure with bobby pins rather than an elastic.
Spring is a time for evolution. As the sun comes out and the days get longer, I always feel inspired to try a new look. I spoke with Taylor Smits, Creative Director of Aveda Tonic South Granville in Vancouver and he shared some of the hottest looks for spring.
One of the best moments on the opening night of a performance is dressing for a role. Although I spend weeks, if not months, preparing and working to get the movement and characterization just right, it is not until I have all of the finishing touches in place, from makeup to costume to earrings, that I truly find the essence of a role.
I'm ready to drop the charade that looks don't count. They do. It pays to look good and the sooner we accept that appearances tell a story that affects our professional success, the less guilty we'll feel about being vain.
Most of us remember to take extra care of our skin during winter, but unfortunately, we often forget to do this with our hair. Dry, cold air outside and dry heat inside can quickly become a dull, static-y, frizzy nightmare if you don't prepare for and take care of your hair through the harsh winter months. Here are three all-too-common winter hair mistakes. Thankfully for your hair, these mistakes are easy to avoid!
I had been wearing my hair in a perpetual pony tail for about 5 years now and thought it was about time for a change. Looking in my bathroom drawer you could find elastics in every shape, texture and colour. My hair was lacking its own style. Having a good 30 years or so of bad haircuts behind me, I have an idea of what I don't like and some elements of what I do like. But how do I put this all together into a modern shape for my lifestyle and age?

Having a bad hair day can be a pain for anyone. While there continues to be an attitude of resignation amongst many, there may be some ways to prevent hair loss and perhaps even return hair to a more normal, if not lustrous state.
When I was given the chance to sit down with celebrity hair stylist Dee Daly and grill her on the many hair secrets you just know she has in her perfectly coifed head, I couldn't help but sneak in a few questions I've had for some time.

I never in my life thought I would type the following sentence and have it be true: I shaved my head. We put on some upbeat music and made some jokes and laughed a bit. But then I lost control of my emotions and entered full mental case meltdown territory. I don't look like me. My hair is all over the floor. I am 28 years old. I have cancer.
It's almost back to school, and the season is changing -- perfect time for a stylish new haircut! But what does "shoulder length" mean anyway? And what happens if you cross your legs in a salon chair? If you aren't quite ready to look like Miley, here are 10 tips to remember when getting a new haircut.
It's time to get back to school and I wanted to find some fabulous, easy hairstyles that you can do before school in no time flat. Nicholas Penna, Jr., owner and lead stylist of SalonCapri, gave me some great tips to help you update your look.
My blonde tresses are taking a beating this summer. Between swimming in the pool, surfing in the ocean, and the summer heat, I realized I needed some help. So, I asked Nicholas Penna, Jr., owner and lead stylist of SalonCapri for some easy tips to keep my hair looking beach babe fabulous all summer long. Here are some of his great ideas.
Thai beauty is that it comes from the inside, out. It is their belief that a restful body and spirit shows on one's face. Makes sense. There's a reason all-night parties, overtime and stress do not result in a pretty glow.