Photo from http://instagram.com/ilivecarnival It is not an exaggeration to say that Revel Nation Carnival saved Miami Carnival for me. Actually, t...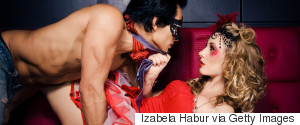 Here's a question for you ladies: when was the last time you took the time to really sexy yourself up? With Halloween just around the corner, let me remind you all -- men and women alike -- that it's the perfect occasion and excuse to ignite some fire into your confidence and/or the bedroom.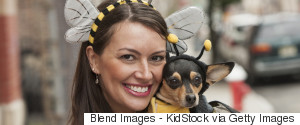 Pets are just as much a part of the family and, in fact, for many of us, pets are like our kids! Whether trotting them around a local park for a social Halloween walk, or merely creating social media selfie moments, dressing up our pets and catering to them for events like Halloween is becoming more popular than ever.
Sorry to sound like a killjoy but forcing some pets to become pumpkins, pirates, or even hot dogs for amusement purposes means unnecessary stress, resulting in abnormal, unwanted, even damaging behaviours. Ill-fitting outfits can also get twisted on external objects or even your pet, leading to potential life-threatening injuries especially if left unsupervised.
Halloween is upon us again, the yearly sugar fest that is matched only by Easter and Christmas. It's a treat or treat bonanza, with a big payday for retailers and families stocking up on cheap candy weeks ahead as if their lives depend on it. Newsflash: Stores do not run out of sweets. And we all know what happens to a stash of goodies at home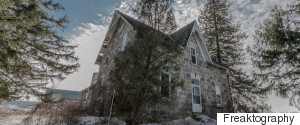 I'm not personally a believer of paranormal activities, having explored and photographed everything from insane asylums, hospitals, morgues, homes where people died and homes where there was a suicide I have never felt anything strange or experienced anything out of the ordinary or unexplained.
Askinosie itty Bars to the rescue! This story originally appeared on my site Chocolate Noise. ...
Have you noticed the scary number of Halloween pop-up stores that are mystically appearing in your local mall this year?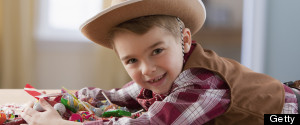 Make it clear that one treat will be added to school lunchboxes daily, or just after school, and not anytime they want it. Whatever your rule is, make sure you kids know it in advance to prevent tears and cries of "It's not fair!"
Please don't turn yourself into a terrible sex joke. Gender is a social construct but this Halloween, you're going to look hot. Below, 20 of the hotte...
Buying certain kinds of candy for the army of sweet-seeking ghouls and boys that might show up at your house this Halloween could save an orangutan's ...
Halloween has long been my favorite holiday. I start planning months in advance -- sometimes I have an idea for the following year before we have even taken off the costumes for the current year.
"My name is Chivvaun and I'm so excited to share a little bit of what I know with you today." This is how Chivvaun begins her free dance clinic. All twelve girls have trickled into the dance studio one by one donning their leotards and dance shoes, an apprehensive look in their eyes. They've never been to a dance workshop before and they're not too sure what to expect.
The holiday season is about to start. Our children will soon be wafting in the sweet smell of homemade apple pie, filling their bags with tricks and treats, having visions of sugar plum fairies dancing in their heads, and dumping out holiday stockings filled with care (and lots of candy canes).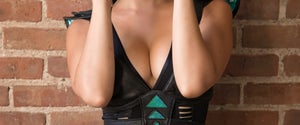 Preparing for a week at Burning Man in the middle of the desert can be daunting, especially with weather conditions that include extreme heat in the d...