The holiday season is about to start. Our children will soon be wafting in the sweet smell of homemade apple pie, filling their bags with tricks and treats, having visions of sugar plum fairies dancing in their heads, and dumping out holiday stockings filled with care (and lots of candy canes).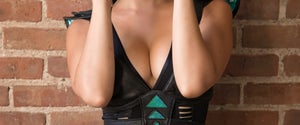 Preparing for a week at Burning Man in the middle of the desert can be daunting, especially with weather conditions that include extreme heat in the d...
This article was originally posted on Inverse. ...
Haute-à-Porter, the intoxicatingly beautiful upcoming exhibit which the Modemuseum Hasselt in Belgium is hosting from April 2 - Sept 11, 2016 reveals the intimate bond that has developed between Haute Couture and prêt-à-porter over the last 30 years.
Snowdown, now in its 38th year is one of the Colorado state's largest winter festivals. Founded in 1979 in Durango, Snowdown was created as town ...
As Dr. Shoes whisks the shoe to the back of his shop to begin the intricate restoration process, I look around with fresh intel and begin to decipher what lies behind the veritable hall of fame represented by the signed playbills, headshots and theatrical posters.
The Discovery Times Square recently opened Star Wars and the Power of Costume: The Exhibition in New York City.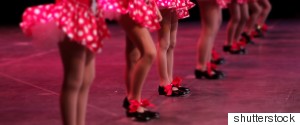 The perception of dance has shifted from that of a performing art to an athletic pursuit. We think this is terrific. What we fail to understand is why, as athleticism has become the focus (and rightly so), youth competitive dance has not dispensed with its ridiculous costume and makeup requirements?
Gone are the days of ghosts and hobo costumes made from old sheets and rags; we kicked off Friday night in our vampire best, and though we seemed to be the only parents that celebrated "costumes required," stilettos, leather and tuxedos don't stop a good game of kickball.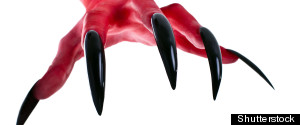 The REAL sin here--if you will--is the appropriation of moi, Satan. Is nothing sacred on your fetid little blue orb?!
What if Halloween were a time to become more aware of the masks we are already wearing? What if the permission we are given to dress up in alternate personalities is meant to serve as a reminder that we are already dressed up?
It's Halloween, and the night cares not if middle age has us squinting and blinking to make out the date on our calendar. Grab your drugstore cheaters and you'll see trick or treat night circled as clearly as before you had cataracts. Though my body has aged, my spirit has not, and I still look forward to All Hallows' Eve with anticipation.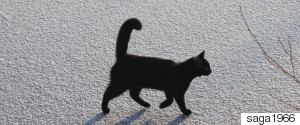 While interviewing a Sunnybrook surgeon a few months ago, the topic of superstitions came up. He told me that similar to the general public, superstitions are common among medical practitioners. Studies have shown that superstitions are more prevalent in professions and circumstances with higher degrees of uncertainty.
Who doesn't love Halloween? The candy, the costumes, the spooky movies, what a holiday! If you and your friends want to enjoy a fun and memorable Halloween this year, just follow these five easy steps!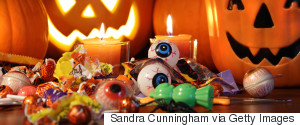 Halloween is getting more popular than Christmas and almost more expensive. I'm going back to the days of making my own costumes and having cheap and cheerful parties that are super fun. Here are some savvy strategies to take the "Boo" out of Halloween spending!