I'm pretty sure Halloween is here to stay. What's a parent to do? Dentists tell us all that sugar is bad for our kids' teeth. Nutritionists tell us all that sugar is horrible for our children's health. But parents have a hard time putting limits on this holiday and its bounty.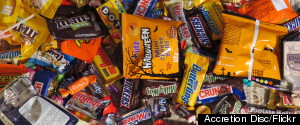 As we again approach the witching hour, the media has come through with a new and improved scary story for the parents of 2014: marijuana tainted Halloween candy.
With the 2014 Halloween season only a day away, all eyes are on 6-year-old and top type II diabetes prospect Scott MacLean, of Jackson, Mississippi. MacLean, nicknamed "Mr. October" after putting up back-to-back 10,000+ calorie Halloweens, has high hopes this year.
It is not an issue of women who go out wearing negligées, it is an issue of misogyny and men who have no idea how to treat women... If you want to dress up as a sexy nurse, or a sexy doughnut, or a sexy caterpillar, or just a regular unsexy caterpillar, I don't see a problem. Go forth and enjoy your night.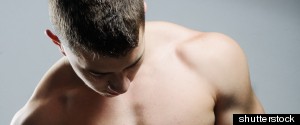 The way I see it, the world is an intensely scary place right now. You can keep your American Horror Story gets-ups and your bloody severed corpses -- I have enough drama in my life. I just want to pour myself a glass of some oddly colored punch, binge on Reese's Peanut Butter Cups, and stare at some pecs and ass.
As children, Halloween was a night of simple joy. It was a damn great holiday. You donned whatever costume you felt like a boss in and without second-guessing it, went out and ended the night with a pillowcase full of candy. You were #FLAWLESS before Beyoncé made it a thing.
You may remember Rosa G (aka comedian Karla Solarte) from her viral "Fourth of July" and "Labor Day" music videos. She's back with another essential holiday tune.
If one of these things came to my door, I would probably pee in my pants and hide. I am proud to present to you a collection of these post-childbearing horrors in costume form.
As the years have gone by, I have noticed something, as I'm sure you have as well -- scary costumes have been replaced.
Many of my clients ask this time of the year how to cope with bags full of candy hanging around the house calling their name. Yes, it's hard to eat those little snack-size bites of candy mindfully! The good news is that it is possible. I interviewed a few experts to find the scoop on their best Halloween candy-coma prevention tips.
Halloween means many things to different people. Some consider it a night to slut it up. Others like to ham it up. But back in the day my ever-fun-loving 73-year-old aunt had her own way of observing this classic spook fest.
This year instead of going as something lame, why not rummage through your closet to make the perfect lady decorator Halloween costume?
The holidays tend to bring out the best and worst in people, especially parents. Insecurities bubble to the surface as we try to outdo each other and even ourselves.
Though I'm running the risk of sounding like a person a lot older and more disillusioned with the state of this new-fangled world than myself, I will say it, HALLOWEEN IS NOT AS SCARY AS IT WAS BACK IN THE DAY! And by 'back in the day', I mean the day of the S Club 7 and constant Kenan and Kel re-runs...so around 10 years ago. You know what I mean though.