And then the door opened. And standing before us were the two meanest kids in the neighborhood... older kids... nasty kids -- identical twin bullies who once ambushed me when I was riding my bike around the block.
I've been celebrating Halloween with kids for about a decade now, and as a result, I've got a few Halloween hacks to share.
October 31st can be a daunting night for many parents, specifically if their children have food allergies. No one wants their kids to feel left out or like they can't enjoy the same fun trick-or-treating as everyone else.
Every year toward the end of September, as my teeth sink into the crystallized outer shell of the season's first striated melocreme, I hop into my confectionary time machine and find myself whisked back to 10 happy days in Montana.
I ignored my sweet-free diet/and let appetite run riot, scarfing Kit Kats by the score./ I let appetite run riot, crunching Kit Kats by the score,/ till the bag held nothing more.
If your costume is on the seasonal shelf next to the skeleton-print napkins, and also made out of the same material as the napkins, perhaps you could better invest that $79.95.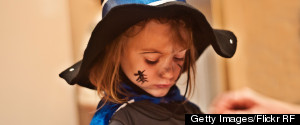 Obviously I'm not going to try to convince my kids NOT to dress up and miss out on an experience that they look forward to with friends. I'm also not the house that hands out toothbrushes or apples in an effort to deprive the neighbourhood kids of their sugar conquest (no crying on my stoop, thank you).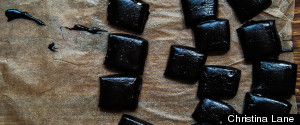 Even if you think you're a card-carrying member of the Licorice Haters Club, I beg you to try homemade licorice.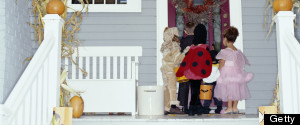 In reality, Halloween produces more boos, eeks, screeches and ding dongs than we should tolerate. From the toxic candy, to the phthalate-laced costumes and the insane amount of waste generated, it's challenging to consider it good, clean fun. Thankfully there are a few things we can do to make sure our kids don't hate us, and our neighbours, family and friends don't ridicule us.
I decided to take on the challenge of mediating the argument between "Ree-says" and "Ree-sees."
The best costumes don't always win trophies. In fact, sometimes they're not even condoned, as is the case with the rooster who went to Vegas for Halloween.
From the set design to the costumes, Earth Girls is a visual feast for those of us who embrace color in colossal amounts, both in our personal wardrobes and interior decor.
Good news for folklore enthusiasts and legend trippers: Killer Legends, a smart, scary documentary I discussed when it was first aired back in February, is now available on DVD and iTunes.
I saw a video today of Marines singing "Let It Go" and thought while cute, this movie has got to stop. It's literally the song that never ends.