Hear that distant scream? That's not an extra from The Walking Dead or someone watching a scary movie marathon. That's me walking near the candy aisle...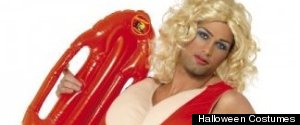 An excellent piece of evidence that femininity is hilarious or ridiculous in U.S. culture, or even frightening or disgusting, is the fact that men use the category "woman" as a Halloween costume.
This gem scrolled through my Facebook feed yesterday: A friend's children's school has decided to forgo Halloween this year in favor of... I don't know... Friday, I guess. The decision was attributed to the "staff" and the reasons behind it were given as follows.
Dozens of parents in a local town were arrested and charged with hate crimes for giving rocks as "treats" to a boy named Charlie Brown on Halloween night.
For someone who has issues with food, the span between Halloween and Christmas is awesome and brutal for obvious reasons, but for an all-or-nothing type of gal like me, Halloween candy is the worst. And the best. And the worst.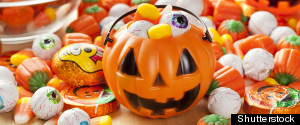 I'd been engaging in compulsive eating behaviors since I was 8 years old. Eating was my way of coping with everything in life -- stress, sadness, boredom. It was as if, somewhere deep inside, I believed that an extra layer of flesh would protect me from the big, bad world.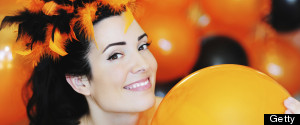 At what age do we feel that playfulness, dressing up and acting silly, should stop? With our daily responsibilities, stress and obligations, don't we need some comic relief? Taking us back to childhood even for a few minutes can spark the child within us and lift our spirits.
Every year, kids continue to dress up in classic costumes. In fact, I would bet that when you open your door for trick-or-treaters, nine out of 10 times you'll see a superhero or a princess.
Isn't it okay to have a Reese's Peanut Butter Cup every now and again? Why is Emily Luchetti against fun? These are all questions that I'm sure you're asking yourself.
This is your chance to take a different approach to this weird calendar event by imitating and paying tribute to some of the most influential figures in pop culture and the news today.
he was a fairy princess for Halloween last year, and this year she decided to be something much different: a fairy Ariel princess. No, not a Faerial princess, Mom. Stop trying to be clever; you're annoyatating me.
On Halloween, it doesn't matter if you're dressed as Superman or Wonder Woman; if you're living with life-threatening food allergies, candy is your kryptonite.
And then the door opened. And standing before us were the two meanest kids in the neighborhood... older kids... nasty kids -- identical twin bullies who once ambushed me when I was riding my bike around the block.
I've been celebrating Halloween with kids for about a decade now, and as a result, I've got a few Halloween hacks to share.