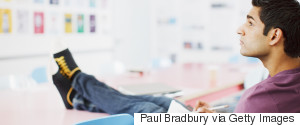 Artists can teach you everything you need to know about being creative. Don't worry, don't get your Dockers in a twist. You don't need to actually sculpt or paint or perform an expressive dance. You just have to think like those who do.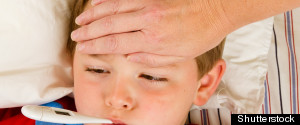 Indeed, most instances of "faking it" are caused by the usual reasons, most of which are innocuous. It's the more insidious ones that we, as parents, need to be aware of so that we can address the causes at the basis of why our children are avoiding school.
If you have ever watched a red carpet event, tuned into an awards show or flipped open a fashion magazine, you have most likely seen the work of the talented celebrity makeup artist and photographer, Troy Jensen. His signature style is a radiant look that goes beyond the makeup and draws attention to the woman wearing it.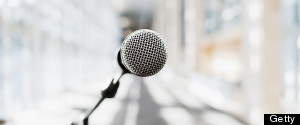 After years of attending and giving presentations, I believe few speakers are able to really get through to their audience using a "presentation" approach. This involves simply imparting information and expecting the audience to listen and retain it -- not very dynamic. Here are five tips to consider as you prepare for your next speaking engagement.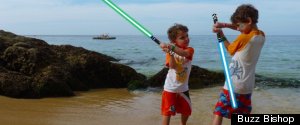 Just in time for every geek's favourite holiday! Learn how to add lightsabers to your photos with these step-by-step instructions. No Photoshop required.
There are various methods in which content marketing can work for businesses in virtually any industry, with the information provided in a variety of formats. You can either do this in-house, or hire professional content creators in a variety of mediums to do this for you. Here are some ideas that could work for you.
This weekend marks the beginning of a month-long marathon of drinking, binge eating and social-schmoozing among the corporate set. But if you're running a little light on holiday party invites this year, fear not. There's hope for you yet. Here are a few tips on how to successfully sashay your way into a corporate Christmas party...uninvited
I recently went shopping for back to school clothes with my three young kids in tow. As insane as it may seem to take your kids along with you while picking out clothes for the season, it actually makes things easier and more efficient as you're able to size things on the spot. As the first day of school looms, here are some proven tips for back to school shopping with kids.
School's out and the kids are antsy. Is it any wonder that parents worry about their children getting into trouble during the dog days of summer? Whet...
For those of us who have been there, the thought of your child spending the night at someone else's home can be quite anxiety-producing. After all, we won't be there to watch over them, make sure they're safe. Here are the five questions parents should ask before sending their child to a sleepover.
The thought of entering a public bathroom with your kid is more than you can bear. Have no fear the next time this scenario presents itself. There are, thankfully, some very simple tips and strategies that parents can use. Following are the top five ways to deal with public bathrooms when out with the kids.
When you're with a start-up and you run into a problem you can't solve, what do you do? The obvious answer is you turn to someone who has built a business before. What if you don't have someone like this in your sphere of influence? Well, that's where cold calling (or emailing) comes in. But people have an irrational fear of cold calling. Here's how to get the most out of a cold call.
In the earliest stages of our start-up, we decided to pull in the opinions and advice of experts. We were eager to hear different perspectives from our own. It became clear early on, however, that we would need to navigate through the advice using our best judgement. Remember: One of the things only you and your team can bring to this business is your unique perspective.
Deep brown and irresistible, bacon plus caramelized brown sugar makes a tasty snack with drinks. Or cut in small pieces and scatter over ice cream. Seriously. Then watch it disappear.