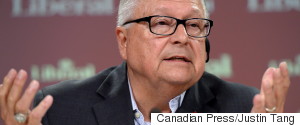 Imagine how you would feel if the government installed cameras in your home that recorded everything you did, then gave police the power to review the footage without a warrant, whenever they want. If that sounds to you like a gross violation of your privacy, you should probably be aware that the federal Liberals are contemplating pretty much exactly that for the digital world.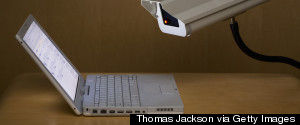 Like an overwhelming number of Canadians, you said -- publicly -- that you didn't want to grant telecom providers immunity for handing over our sensitive private information to government without a warrant. But then at the last minute something changed. You voted for the Bill in Parliament, and I don't mind telling you that was a huge disappointment. I also can't help but detect a hint of shame in the blog post that you wrote explaining why you turned around and supported the Bill after speaking out so vociferously against it.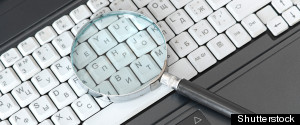 It looks like the rumble against the government's Online Spying Bill C-13 is turning into a roar. We hope that pressure from Canadians will encourage Conservative MPs to start speaking out about the hugely unpopular blanket spying measures in Bill C-13. They should put both public and private pressure on Defence Minister MacKay to split the bill and remove the online spying provisions. Tens of thousands of Canadians are now speaking out to demand an end to online spying, and new privacy rules to safeguard law-abiding Canadians from government surveillance. It's never been more important to keep up the pressure.
On Monday afternoon, the government's reckless online spying Bill C-13 came a small step closer to becoming the law of the land. It didn't get through without a lively debate which saw many MPs speak out strongly about how Bill C-13 would enable a wide range of government authorities to spy on the private lives of Canadians.
Just as no one living in 1914 could have foreseen the exponential horrors of the Second World War a mere twenty-five years later, likewise today we face the simultaneous onslaught of technological advances and government-sanctioned invasions of privacy, whose combined long-term ramifications for humanity are simply unknowable.
The current terrain of Canadian spying legislation is complex. Bill C-30 is dead, and that is cause to celebrate. But it's also important to remain vigilant. Serious questions remain over bill C-55 and its so-called "emergency" situations, as well as how long authorities can continue to monitor communications after getting approval for intercept. At the same time, bill C-55 represents an opportunity to limit warrantless wiretaps to emergency situations only. Such a stipulation would prevent future attempts at mass surveillance along the lines of bill C-30.
The Canadian Association of Chiefs of Police renewed its call for Internet surveillance legislation on Friday, urging the government to move forward with Bill C-30. It is striking that the government never mentioned cyber-bullying when it introduced Bill C-30. That is because the bill has little to do with cyber-bullying.
The government has placed Bill C-30, the lawful access/online surveillance bill on hold, but there is no reason to believe it is going away. In fact, ...
Canadians deserve better than deceptive claims and divisive name-calling. They deserve real judicial oversight before their personal information is disclosed and, given the costs (financial and otherwise), they deserve a full accounting on why lawful access is needed.
Ironically, while the legislation is billed as an attempt to ensure police powers keep up with technological change, many of the government's attempts to justify the legislation ignore the privacy implications of applying pre-Internet norms to an online world.