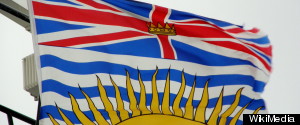 Three years out and the public outrage over the 2012 health ministry firings shows no signs of abating and may be intensifying over recent disclosures that the government misled the public on the RCMP investigation that never was.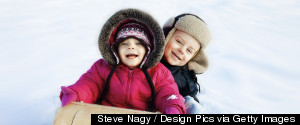 Why hasn't my Facebook feed filled with at least the same level of indignation about our government's disgraceful treatment of our Veterans as it was about the a tobogganing hill? We must learn to calibrate our anger so it's proportional to the injustice or slight. Let's fight for the things that make life fun for us like tobogganing while also fighting the things that make life miserable such as payday loan companies, multinational corporations, venture capitalists, a failed War on Terrorism and the self-serving hacks in the media and government who enable it all.
Nigel Wright's problems, which we now know include RCMP allegations that he has committed bribery, fraud and breaches of trust, are entirely separate from Rob Ford's issues. But with every unnecessary television appearance Rob Ford makes -- with every fight he picks and every aspersion he casts on others to deflect blame from himself -- the Toronto mayor highlights just how much more dignity Nigel Wright has shown in the face of serious allegations of wrongdoing. The two are a study in opposites. Here's what I wish Rob Ford had learned from Nigel Wright.
Back in June Canadians were more likely to say they would judge the Prime Minister based on his economic stewardship rather than his handling of the Senate expense controversy. Four months later, Canadian opinion has flipped. Fifty one per cent of Canadians said the Senate expense controversy was more important than his record in promoting an environment for job creation.
A fair compromise concerning pay for suspended senators and other politicians would be to establish a rule that if a politician is found guilty of the alleged violation, they would be required to return any pay received after the allegation was first made.
I do not know Nigel Wright, the former chief of staff in the Prime Minister's Office (PMO). I do know, that prior to his appointment to the PMO, as a managing director of the Onex Corporation, he was very well-respected on Bay Street as a very intelligent and successful deal-maker and investor.

If Duffy is willing to spend day after day squawking on the Senate floor that the Harper government has "no moral compass" then the least he can do, as a gentleman similarly lacking that device, is set a good example and resign from the chamber Professor McCreery says is supposed to consist only of "honourable" persons.
Canadians are waiting while Deloitte wraps up its investigation of Senator Wallin's claims. And then, we are led to understand that the Board of Internal Economy will develop its own report. With a breathtaking tone-deafness that makes a mockery of the principle of transparency.
The Saskatchewan Party is now in favour of abolishing the Senate. This morning the Saskatchewan Party announced the results of the party referendum on the Senate, 86% of the governing party's members having voted to change the party's position on the Senate from reform to abolition.

Is the media being fair to Rob Ford? How about Mike Duffy? My conclusions? "Yes" to the first, "maybe" to the second. Bad guys unquestionably deserve bad press. But like the rest of us, they also deserve fairness -- particularly at a time when a cynical public's in the mood to swallow any negative innuendo they hear. Ethics aren't easy, but they're always right.
For a long time, it seemed Stephen Harper and the Conservative government were made of Teflon. Defying predictions that he would be too right-wing to ever become prime minister, Harper won a minority government in 2006. However, in recent weeks and months, something has changed; Harper's Conservatives suddenly seem less invincible.
Today, Democracy Watch set out the details of why biased, lapdog investigations mean that a cover-up of the Senate expenses scandal is the most likely...
It may not constitute criminal behaviour to apply for bogus housing allowances. But three people crossed over a moral line that a hundred other senators didn't. Doesn't that call for censure on the part of the institution that they hoodwinked? You can't just sweep things like this under the rug and pretend its business as usual. Wrong is wrong, and without formal censure, the Senate becomes part of the wrong. In dealing with this situation, the government has turned the concept of punishment upside down. No punishment for the housing allowance transgressors. But sweeping new rules to stymie senators involved in legitimate Senate business.
In Mr. Fife's reporting this week, he alleges that back in February Prime Minister Harper's Chief of Staff Nigel Wright gave Senator Mike Duffy $90,000 so that Mr. Duffy could pay back a massive amount of expenses. From all this emerged an effort by the Conservative distortion machine to make Mike Duffy -- and, after his role was revealed, Nigel Wright too -- into some sort of ethical heroes. This is a strange way to behave "honourably."
We've got to come clean about the unethical use of our retirement funds. There isn't enough money to expand the Canadian Pension Plan because the surplus was earmarked to boost the military-industrial complex. When our hard-earned money isn't being used to cause bloodshed, it's going to companies affiliated with the CPP's own CEOs and the Alberta oil sands.