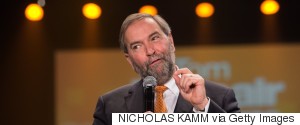 The most important thing is for the NDP to not limp along and slip into irrelevance, but to boldly rebuild. Canada needs the NDP. But it needs an NDP that is both inspiring and competent, visionary and responsible, principled and practical. The many dedicated NDP activists need to know what happens now. Where is the NDP headed and how do they fit in to the big picture? What are the concrete plans to rebuild? Which brings me to the leadership question. The Leader too has to share the blame and Tom Mulcair has acknowledged this.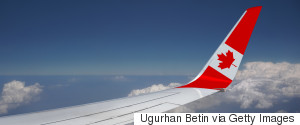 In 2004, I was disallowed from boarding an Air Canada flight from Vancouver to Victoria. Since then, I have spent many years trying to get answers from the federal government as to why this happened. The NDP have pressed successive Liberal and Conservative governments to provide me answers.
Leadership races are happening in the U.S. and Canada and for most voters and partisans, while winning elections are important, it is also about what kind of policies will be implemented. Most people want to support more than just a political party; they want to support a movement based on clear values.
Say what you will, but Mulcair has bonafides in the environmental field and as Canada abandons international climate accords like Kyoto, any opposition leader -- let alone Prime Minister -- needs to understand the environment file deeply, and the role our environment plays in our economic future.