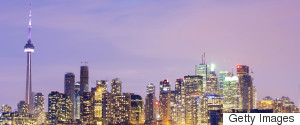 I was recently in Toronto to interview John Tory, the 65th and current mayor of my adoptive hometown. Thinking about my return to New York, I couldn't help but make comparisons. An age-old saying came to mind. "The grass is always greener on the other side." In my case, was it greener on the other side of the border?
With all the airline fees adding up, it's hard to remember what perks you get as a passenger. However, there are still some airlines that show their appreciation for customers, dishing out amenities that make them stand out from the rest.
I don't often sit outside of the economy cabin when I fly and neither do most of my friends. So when I or someone I know gets an upgraded experience it is fun to compare what the various airlines consider a lux experience.
That's politics. The public gets irate over the small amounts because they can relate to them. But the funny thing is that politicians who get the small things right generally don't screw up the bigger ones.
As we wrap up another eventful year in travel, Cheapflights.ca takes a sneak peek at what's ahead for 2014. Of course, since past is prologue, much o...
Every trip away for me is also an opportunity to visit a new boutique hotel, and after visiting Le Germain Calgary earlier this year I was excited to take a look inside the Montreal edition of the growing boutique chain. Because hotel design is all about making guests feel welcome, here are my tips for how to make your guests feel welcome every day -- including the number one guest: you!
Lots of travel magazines create award lists, and most of them are filled with the usual suspects: ultra-luxury hotels, big-spending destinations, and well-known Asia-based airlines. I'm particularly proud of ManAboutWorld's first Editors' Choice Awards.
Perhaps you flew off for holidays this summer. Compare any return flights between pairs of cities in Europe and in Canada, with roughly the same distance, and you'll notice a staggering difference in price. Flying from an airport south of the border is cheaper, too.
"To see what is right and not to do it is want of courage." - Confucius Hear that sound? That's a collective murmur rippling across Toronto in the wa...
This week, a proposal to extend the runway and operate jets out of Billy Bishop Airport was made public. This is a wrong-headed and short-sighted step that simply must be stopped. The Toronto waterfront should be a place for people, not planes.
The historic storm that's sweeping across the eastern part of North America is the most significant weather event to impact the travel industry since the eruption of an Icelandic volcano in April 2010. Sandy, the hurricane-turned-post-tropical cyclone, will be responsible for the grounding of more than 20,000 flights and the loss of millions of dollars in revenue for the North American tourism industry. But it appears the storm's disruption for travellers will be far less debilitating than predicted.
I once witnessed a bar fight in Ottawa where a seemingly docile civil servant and a mild-mannered professor were reduced to fisticuffs over their contradictory alliances. True story. But, incidentally, I'm not talking about hockey here folks. I'm talking about the airline carriers across our fair northern nation.
Expanding the availability of low-cost air travel would be one of the most progressive policies that the federal government could undertake. Our outdated airline regulations are bad for consumers, bad for Canadian businesses, and bad for prospective airline industry employees.