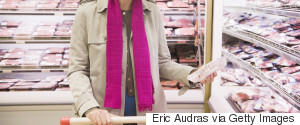 The fact that food is discarded because we "have too much" or because it doesn't look right, or enough wasn't sold and it can be thrown away without a second thought goes to show that this food management program is not working right. We as a society need to learn the importance of eating locally and seasonally.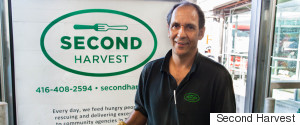 Public awareness of food waste is currently at an all-time high. Every day seems to bring news of entrepreneurs, researchers and experts who are talking about wasted food and food rescue. All of this attention makes Second Harvest's Executive Director Debra Lawson hopeful that awareness will translate to action.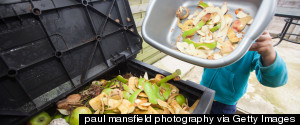 In May 2015, the French government did something incredible: the National Assembly unanimously passed a law forcing large supermarkets to donate unsold food to charities. That's how the #WhatAWaste campaign -- a grassroots effort to pressure Canada's political leaders to follow France's example -- was born.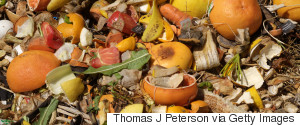 What can't be used by Second Harvest's own agency network is shared with a growing network of like-minded food organizations from Halton, Durham, Peel, and Waterloo, all the way to Hamilton and Montreal. Dispersing these surplus potatoes to organizations and people in need has created stronger reciprocal and peripheral partnerships.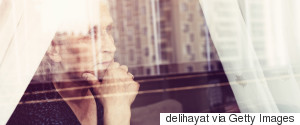 In 2015, Ontario saw a 35% jump in the number of senior citizens visiting food banks. It's a trend Second Harvest sees daily on its delivery routes. Last year, 70% of Second Harvest's agency partners noted that they serve seniors. Some agency partners, like Loyola Arrupe Centre for Seniors (LACS), are built specifically around servicing the needs of this growing and vulnerable population.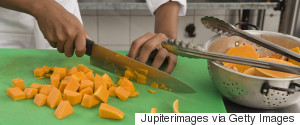 Every day, Second Harvest delivers a portion of donated fresh and frozen food to its four Harvest Kitchens partners around the city. During a 17-week training session, students prepare over 20,000 meals for people in need across Toronto. These meals are delivered to agencies lacking kitchen facilities. Outreach workers and volunteers also deliver a number of these balanced meals to those who are unable or reluctant to go to agencies because of physical or mental challenges.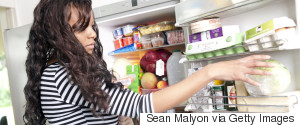 In Canada, we waste 40 per cent of our food every year, which equals $31 billion worth or about $864 per person. The "true cost," however, is as much as $107 billion based on the United Nation's Food and Agricultural Organization (FAO) estimate that the value of food waste only represents 29 per cent of the true cost if one includes environmental and social impact. When you look at global food waste these numbers jump to an even more mind-boggling US$1 trillion as 30 per cent of all food produced on this planet goes uneaten while 800 million people go hungry.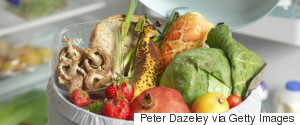 Looking at the food system in Canada is a study in contrasts. On one hand, one in eight Canadian families struggle to put food on the table, and over 800,000 people visit a food bank each month. On the other hand, we waste $31 billion in food each year, or a third of what we produce. How can a country with so much abundance also have such great need? As with any problem that is so enormous in scale, the reasons are complex, the impacts are wide-ranging, and the solutions are far from easy.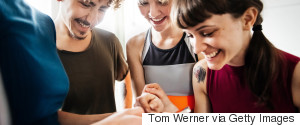 The magic of the sharing economy is not that I share something with you, it's that something shares multiple uses and different value to different people. We have to shift our focus from what we share to how the object, tool or resources share multiple purposes.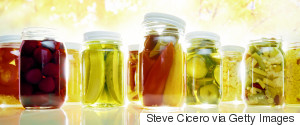 Pickles make everything better. These little jars of happiness will keep for years and also make great gifts. Pickling could not be easier and will mean you get to preserve all your favourite veggies. Here's how to save money, reduce your environmental impact and become everyone's favourite pickle fairy.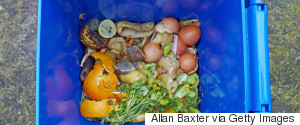 While the old adage tells us to waste not and want not, all too often surplus food ends up uneaten. Canada's mounting amount of wasted food is costing consumers and cutting into the country's overall economy output. Canada's economy is losing the equivalent of two per cent of its entire GDP each year to food waste.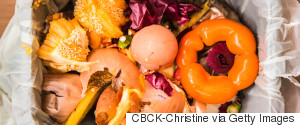 Economically, consumers and the private sector will benefit significantly from efforts to tackle food waste. For consumers, reducing food waste could help them save hundreds of dollars. According to Statistics Canada, Canadians waste 183 kg (just over 403 lbs) a year. This represents the equivalent of throwing $771 per year per consumer in the trash. In other words, over 15 per cent of a household's grocery cart ends up in the garbage without being consumed, which is approximately $50/week per family. Preventing food waste could also cut food costs by 10 per cent or more.... Socially, while food waste and food insecurity are not intimately linked, it is nonetheless absurd to waste so much food at time when thousands of people throughout the country are affected by food insecurity.