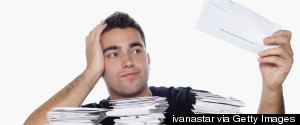 Poloz is arguably Canada's most powerful economic policymaker. He has the ability to significantly change the bleak outlook facing young workers. Yet in essence, he encouraged unemployed youth to resign themselves to a grim reality, and simply find themselves something else to do. Working for free may not be ideal, he suggested, but it's better than nothing.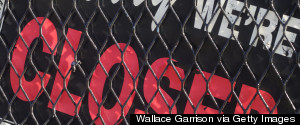 The Bank is particularly concerned about the substantial decline in the "participation rate" in our labour force since just before the recession in 2008. It reports that 100,000 people aged 25-54 have given up looking for work altogether and that things are even more dire among our youth, with 200,000 dropping out of the labour force.
Canada's new top central banker is no Mark Carney. That became clear on Wednesday, when Stephen Poloz, lauded the Canadian consumer for carrying the country through the global economic crisis of recent years. His comments so far suggest he isn't too worried about Canada's burgeoning consumer debt burden -- and that's a problem.
We don't know for sure who will be tapped for the job of Governor of the Bank of Canada. What we do know is that the individual will be a Canadian. No other nationalities were invited to apply. But, in 2013, does such a citizenship restriction even make any sense? Or is it just another manifestation of good, old-fashioned Canadian parochialism?