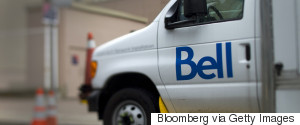 Telecom costs for Bell Canada customers are increasing in 2017. Unfortunately for Bell customers, the $5 monthly increase on home Internet comes hot on the heels of an unprecedented move from independent Internet service provider TekSavvy, who made waves with promises to increase speeds and cut prices by nearly the same amount.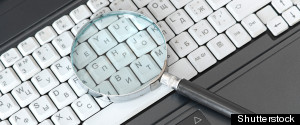 Canadians have been speaking out in huge numbers about the government's mass surveillance of law-abiding citizens. For some time now, debate has focused on how many of our telecom companies appear to be cooperating with warrantless surveillance requests from government agencies.
The CRTC and the government should stop playing whack a mole and fully open up our networks by splitting them from Big Telecom control so Canadians can access all providers on an equal basis. We've seen again and again how Big Telecom will take any chance they can to mistreat and price-gouge Canadians, and it's time to make some common sense reforms.
While we still have a ways to go before the Internet service market offers Canadians the level of choice and affordability we deserve and what we need to at least become globally competitive, the coming together of the pro-Internet community to create real, tangible change is nothing to sneeze at.
Anyone who's ever spent more than 5 minutes reading my blog knows I've spilt a phenomenal amount of ink over the miserable state of broadband in Can...
After weeks of getting bashed in the blogosphere, TekSavvy emerged from the hearing Monday in the Federal Court with a big bright check-mark against the privacy problem, CIPPIC's involvement, the mapping of IPs against human beings, and the what-have-you-done-for-us-lately problem.
One of the most striking things about this case concerns the complaints I've seen online about TekSavvy's role. Probably the busiest place for this conversation is the forum on dslreports.com, which attracts a lot of hardcore geeks.
Note on Monday's Federal Court hearing. Voltage has managed to schedule a hearing at the Federal Court for Monday, December 17, which leaves little time for targeted TekSavvy subscribers to organize their defence. TekSavvy couldn't notify these customers until it had churned through a huge pile of logs, in order to correlate subscribers with the thousands of numeric IP addresses Voltage dumped on them.
Last week, I sat down to talk shop with three TekSavvy execs who are breathing new life into the indie ISP sector. We talked about TekSavvy's cool re-branding campaign and how it reflects the company's approach to growing its subscriber base, now at 180,000. If you haven't seen the new creative, here's what one of the ad banners looks like...
I think the CRTC's decision to get the incumbents' financials out of the closet is very positive -- another demonstration of Chairman Blais' public-spirited philosophy. But even Chairman Blais has a corporate history to live with, and that's not going to be a cakewalk.
Thanks to the CRTC, incumbents will have to reveal far more information about the costs of their Internet services than ever before. All in the interest of that noble precept we call transparency. As you can tell from reading the decision, the incumbents hate the idea that mere mortals finally get a chance to peer up their skirts.
Rather than focusing on cost, the real story is competition. This announcement is precisely what the CRTC had in mind when it released its decision. TekSavvy is offering far better plans than the incumbents. For those consumers in Ontario frustrated with small caps or high prices, you have an alternative.