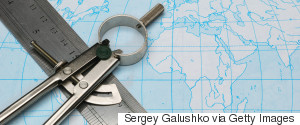 Simon Kuzents, the economist who developed the GDP measurement, warned it was not a good meter stick for national well-being. Still, that's exactly how the GDP has been used globally since the 1940s. GDP is the total value of all the goods and services a country produces in a year. So, creating jobs and producing equipment to clean up an oil spill, for example, adds to the GDP. As does producing guns and bombs for war. GDP is blind to factors like unemployment, living conditions and environmental degradation. Make sense? Not really. Whether it's genuine progress, national happiness, or a system that blends the best of both, the global community must agree on a more holistic way to measure our nations' progress that doesn't just count the money we make.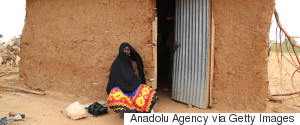 The heart-rending image of Alan Kurdi dead in the sand, as though sleeping peacefully, sparked a global mobilization to aid Syrian refugees. But while they number more than four million, Syrians still only represent one-fifth of the almost 20 million refugees in the world today -- the greatest global refugee population since World War II. While Canadians open their homes and wallets to Syrian refugees, here are some of the others we cannot allow to be forgotten.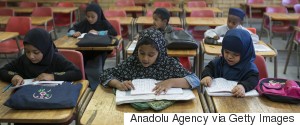 As Canada's streets fill again with yellow buses, we're reminded how fortunate Canadians are in the educational opportunities available to our children -- opportunities that do not exist for millions of others. And while the world has made great progress on education over the last decade, there are alarming signs we're losing some of the gains we've made. When the Millennium Development Goals (MDGs) to end extreme poverty were launched in 2000, the United Nations recorded more than 196 million children and teens not attending school. The biggest barrier is poverty -- And for many children, schools are far from their homes, requiring much more in boarding costs.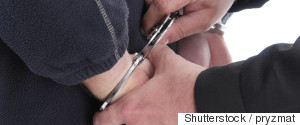 In a moment of boredom, two teens in Lanark County, Ont., smash their way into a hardware store and help themselves to the goods. Police nabbed the pair soon after. But instead of going before judge and jury, the teens faced their victims in a citizen-run "restorative justice" forum. It's an approach that's gaining popularity across Canada, showing there's more than one way to be tough on crime.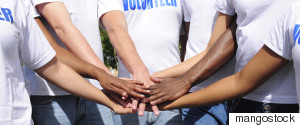 Many believe entrepreneurial spirit and skills can't be taught. Certainly that was the opinion of one of Craig's MBA professors. "Either you've got it or you don't," he once opined to Craig. We disagree. You can teach entrepreneurship, and you might be surprised how -- through volunteering and being active in social causes.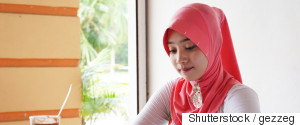 According to the most recent Canadian census, Canada has more than one million Muslims citizens--they're our country's fastest growing religious population.. Yet sadly, when we searched Canadian news using the keywords "young Muslim," seven of the top 10 articles that came up concerned violence and radicalism.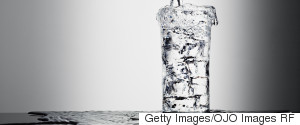 Access to water is one of the biggest challenges facing the planet today. We have to address the underlying causes, like climate change, overconsumption, waste and pollution. However, that alone won't overcome the problem -- not in time for millions of people in need of fresh water. Fortunately there's some incredible technology emerging to recycle or create new sources of water--dowsing rods for the 21st Century. eventy-one per cent of the world's surface is covered by water. But the vast majority of that is ocean--salt water we can neither drink nor use to irrigate our crops.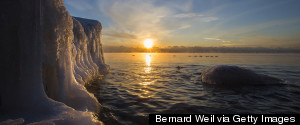 Home to 60 per cent of the world's lakes, we are a nation with water at its heart. But some thought leaders say Canadians are losing an awareness of, and passion for, our water resources. It's a connection we need to rekindle for our country to successfully tackle some serious threats to the treasure that is our water supply.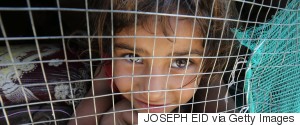 Canada offered asylum to a mere 11,000 of the millions of displaced Syrians. Even then, an Ekos poll in March found that 46 per cent of Canadians still feel Canada is accepting too many immigrants and refugees. A poll last year found 42 per cent believe refugees should not be given the same level of health care as Canadian citizens. We don't understand this hardening attitude. Refugees like Nisreen's family aren't criminals or freeloaders. We are just like them. But for the grace of God we could be them.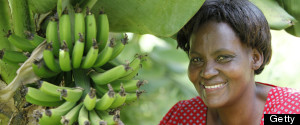 Microfinance loans range from a few hundred to a few thousand dollars, depending on the need. They help low-income Canadians start small home-based business, assist new immigrants like Zorya in getting the training they need to practice their profession, and help vulnerable individuals--like women fleeing abusive relationships--get through personal crises. We love the idea that an innovation designed to help developing communities lift themselves out of poverty could also be key to unlocking Canada's entrepreneurial potential.