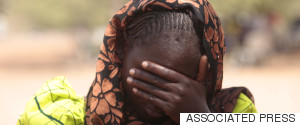 One year later, what has #BringBackOurGirls accomplished? It didn't bring the girls home. Second-hand reports suggest that 57 of the girls escaped their captors, but the rest are still out there, likely sold off as child brides (or sex slaves). Recently, a UN official said there's evidence they may be dead. It's a sad illustration of the limitations of "clicktivism" -- the use of online media to advance causes. There must be a plan to engage supporters once they've clicked, and keep them engaged, even after the hashtag stops trending.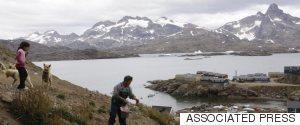 Last week, the world observed Earth Hour. Across Canada people flipped off the lights in a symbolic gesture to support action against climate change. But some influential voices like Watt-Cloutier and Mary Robinson -- former prime minister of Ireland and United Nations High Commissioner -- suggest we're looking at climate change the wrong way. Climate change is not only an environmental issue, they say. It's also a human rights issue.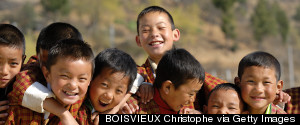 In February, the king of Bhutan signed the royal charter for a school of law -- the very first in this tiny Asian nation. This law school will be unique. It will experiment with new methods for training lawyers that engage them in the country's drive for greater prosperity through happiness.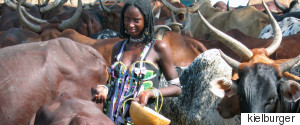 For many developing communities, like those in South Sudan animals are walking bank accounts, dowries and life insurance policies. To lose your livestock is to lose everything. Veterinarians Without Borders (VWB) tackles a problem many don't even realize exists.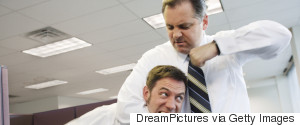 Boys and young men often erect a front of dominance, control, even aggression, because they believe that is what is expected of them. That toxic culture has tragic consequences. In Canada, the male suicide rate is three times that of women. Boys are three to five times more likely to drop out of high school than girls.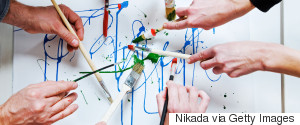 When Canadian music industry mogul Gary Slaight announced his foundation was giving a $7 million donation to seven non-profit organizations, he didn't just hand over a cheque. He presented a vision. Slaight wants non-profits to come out of their silos and change the world with cooperation.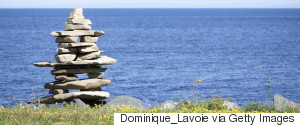 Earlier this month, Inuit leaders and others gathered in Ottawa to look back at the past 15 years and, more importantly, discuss Nunavut's future. With pressure growing to resolve many outstanding aboriginal treaty issues across Canada, it's worth looking at the Nunavut experience.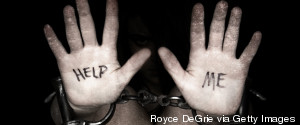 Aboriginal women and girls are at higher risk of becoming victims of human trafficking in Canada than non-aboriginals, according to Canada's National Action Plan to Combat Human Trafficking. This selling and abusing of people -- a modern-day form of slavery -- is one of the pieces that make up the complex puzzle of Canada's more than 1,100 missing and murdered aboriginal women. And another reason we must take action.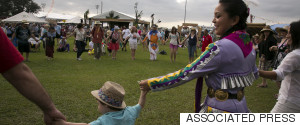 For the youth of the Kitchenuhmaykoosib Inninuwug First Nation community, the nearest high school is hundreds of kilometres away by plane. If you break a bone, it's another flight for treatment. But despite the challenges they face, none of the residents of this remote fly-in northern Ontario community would abandon their homes and land.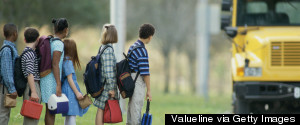 Language is highly personal issue for this leader. He told us he didn't learn his own Cree tongue until university and that profoundly impacted his sense of identity. Knowing their own language, he argues, is essential for First Nations children because "studies have shown that when a child is fluent in their indigenous language, they're more successful in school and life."