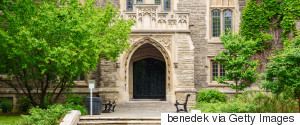 Across Canada, forward-thinking universities and colleges are finding innovative ways to give back to the communities they call home. In so doing, these institutions are also improving the quality of education for their students and strengthening their own relevance in a changing world.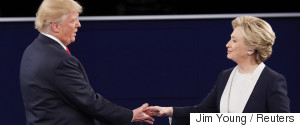 With positions of influence (and a massive media presence), these leaders are role models for youth. We got to thinking about what kids have learned about competition, both from this election and from an increasingly cutthroat social culture.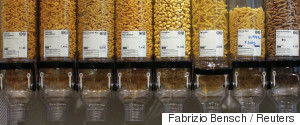 Canadians send more than nine million tonnes of garbage to landfills every year -- an estimated 35 per cent of that waste is packaging from food and consumer goods. And not all packaging waste makes it to the dump. Scientists have sounded the alarm about pop can holders and grocery bags polluting our waterways and oceans
**Please add Marc Kielburger's profile as co-author. Thank you!** By Craig and Marc Kielburger Feeling a little run-down? Blue about the onset of wi...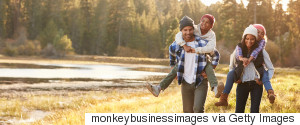 Engaging all of your senses to commune with nature sounds a bit hokey. But it is part of a growing movement that recognizes green space is more than just lungs for the Earth. Nature is also vital to the well-being of people -- not just hippies -- and hard science shows it can help address real health concerns.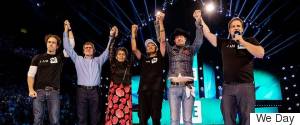 Before Gord, Mike Downie and Pearl (Chanie Wenjack's sister) got on stage at WE Day, I knew about the conditions of the indigenous communities, but like most Canadians, we weren't taught what a residential school was and why both the truth and reconciliation is so important to not only the indigenous community.
***Please add Marc Kielburger's author profile to this post.** By Craig and Marc Kielburger All the world's problems might be solved--if only there ...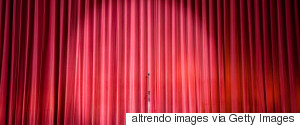 This is our history, and it's our duty to learn from and re-tell it. Let's re-imagine these narratives to show all the diversity and creativity of Canada today. Because these stories belong to all of us, and every one of us has a part in telling them.
Parents often fear that a gap year will set their children back, stunting their education and career opportunities. On the contrary, hitting the pause button to gain life experience before resuming studies can actually boost future prospects.
The image of three-year-old Alan Kurdi lying dead on a Turkish beach etched the plight of Syrian refugees into America's consciousness. If only the world had felt his dinghy capsize, been thrown into the churning waters after fleeing a rubble-worn country. Maybe more would be willing to act.