****Please ad Marc Kielburger's byline to this co-authored piece.**** By Craig and Marc Kielburger What if we could act immediately on our impulses ...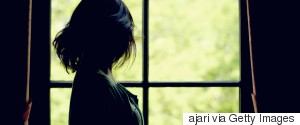 TRIGGER WARNING: On the day of her terrible assault, Brynn Chleirich's nine-year-old twins were the first to come home and see their mom with a black eye. Her voice cracks remembering the fear and pain in their faces as they tried to make sense of what had happened. "Are there bad people in our neighbourhood, mommy?" one asked, terrified.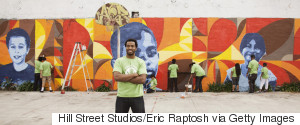 Some 30,000 young Canadians ages 16 to 24 are homeless at any given time. If you're young and also dealing with abuse, addiction, a broken family or mental illness, finding your way is an immensely tough trek. Art is an accessible way to confront those seemingly impossible challenges.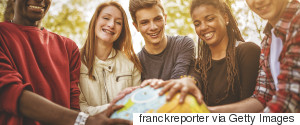 Across Canada hopeful high school students are already camping under their mailboxes, waiting for college and university acceptance letters. Something all these young Canadians and their parents can consider, as they make their final decisions: what opportunities does my future school offer to study abroad?
For Jay Coen Gilbert, it felt like someone took a wrecking ball to his dream. American entrepreneur Gilbert and two college friends launched AND 1 in...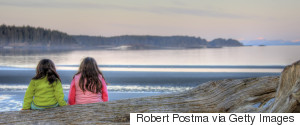 Almost half of Canadian children in foster care are aboriginal, even though indigenous people make up less than five per cent of the population, according to the most recent statistics in the 2011 Census. What's particularly gut-wrenching is the majority of aboriginal children are placed in care, not because of parental abuse, but because their families are poor. Now it's time to invest in progressive initiatives, like the Circle of Care, that keep families together.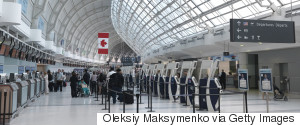 Ill-conceived measures, like the no-fly list must be made smarter so they do not target the innocent. Otherwise, they have the ironic potential to actually erode our national security by alienating those they single out and stigmatize. But the way the no-fly list works, with a total lack of transparency and overwhelmingly targeting just one group -- Muslims -- feelings of alienation and powerlessness are exactly what the no-fly list is causing.
Our world doesn't look much like the ones envisioned in sci-fi flicks like Star Trek or Back to the Future, let alone the latest installment of Star W...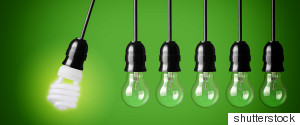 The idea of the impact centre is global. The Hub, which began in London, UK in 2005, is part of a network of 77 such organizations, with 11,000 socially-conscious members, in cities around the world. But to incubate social change, impact centres offer a lot more than just a place to plug in your laptop.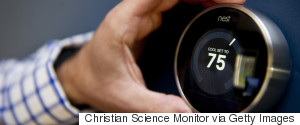 Our world doesn't look much like the ones envisioned in sci-fi flicks like Star Trek or Back to the Future, let alone the latest installment of Star Wars. Kids aren't buzzing around on flying skateboards, and we aren't dueling with light sabers. But who needs movies when real-world innovations are way cooler -- especially the ones poised to radically transform humanity's eco footprint.