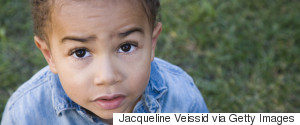 Like adults, many children might show stress through changes in their behaviour, such as through tantrums, often due to the inability to cope with multiple stressors such as lack of sleep, hunger, or multiple setbacks in a day.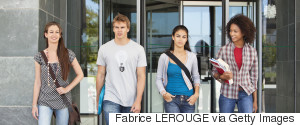 Whether you are entering grade school, high school, college or university, this time of year can indeed bring conflicting emotions. You can start to positively impact your mental health right now, and every action you take to improve your mental health can positively impact your results (that includes your grades, your relationships and your overall sense of joy)!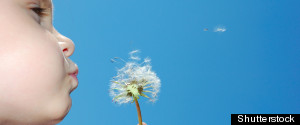 When you teach your child "calm breathing," you are using a technique that works to slow down his/her breathing, combating upset, stressed and anxious feelings. Teaching a child to use calm breathing to regulate their emotions is important because it shows them how to change their breathing to minimize the effects of their emotions.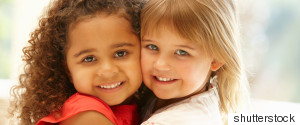 There are places in a child's life where choice is minimal. However, that is true at any time in life. Choices, power and control are all elements of possible confusion and frustration in a child's world.
In a teaching career that spanned 40 years, I knew that my students were going to learn, in varying degrees, the core subjects. Learning how to get along with others and get along with themselves was a universal lesson. Every student needed those skills no matter where their future took them.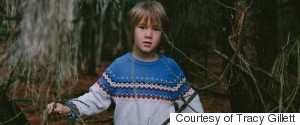 When I read Kim John Payne's book, Simplicity Parenting one message leapt off the page. Normal personality quirks combined with the stress of "too much" can propel children into the realm of disorder. A child who is systematic may be pushed into obsessive behaviours. A dreamy child may lose the ability to focus.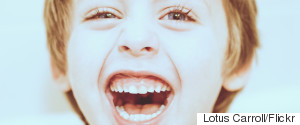 The ability to imagine what another person would think or feel is referred to as the theory of mind. It is this that helps us realize that another person's mind is distinct from our own. When six-year olds point out physical flaws they are simply responding to their own curiosity. They have no idea that this might hurt people. To realize the impact of these observations would require the ability to be in someone else's head.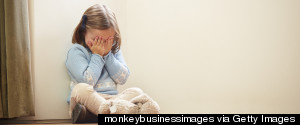 Children of suicide are trying to understand a loss that brings grown-ups to their knees. It's a very challenging path to walk, both for the children and their remaining parent or caregivers. And not only are the children trying to understand the suicidal death of their parent, there is the additional stress, possible abandonment and rejection due to social stigma, shame and taboo around suicide.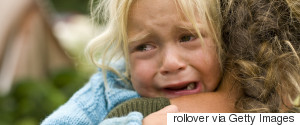 Parents often want their kids to hurry up and be OK again. It is difficult to sit with a grief-stricken child. However, if we leap-frog over the grieving process and truncate our feelings, especially our heavier, stickier feelings, we -- both child and adult -- remain emotionally stuck. True freedom from the heartbreak is to walk through the panoply of feelings as they ebb and flow.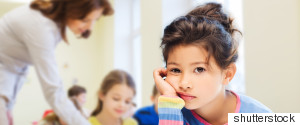 Children need time to imagine, play, create, be curious, read, write and dream. Children need time to explore and discover. Children quite simply need time. And without that time, they will become anxious, agitated, fearful, worried, nervous, restless, apprehensive and uneasy. The state of their mental health becomes a huge concern merely based on the decrease of time they are allotted during the school day within which to function as typical four and five-year-olds do: with child-like, playful abandon.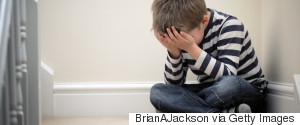 Every person who's walked through my office door suffering from depression, anxiety, relationship or work problems, low self-esteem or addiction has a history of some type of adversity in their childhood. It's become clear to me by listening to their stories that were it not for these painful events, the person wouldn't be struggling as much as they are, today.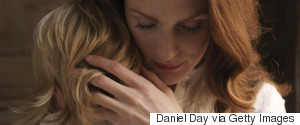 One question we often receive at Kids Help Phone is, "what can parents do if they need advice on how to support their child?" Helping youth navigate friendships, school, break-ups, mental health, bullying, abuse, self-harm, suicide, or any other concern that youth face can be very challenging... I wanted to write this blog to help provide parents with some direction about how to be there for kids.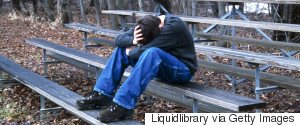 Well-meaning parents, friends, and even youth themselves, can struggle to decipher the difference between a typical mood swing and a more severe mood disorder or form of mental illness. More often than not, people dismiss or ignore the signs of mental illness, thinking they are normal or a phase that will pas
There is still so much misinformation on mental illness in society, especially in the workforce and in schools, where young people and older adults are stigmatized as being unproductive, lazy or exaggerating their behavior, when really they are dealing with very real mental health issues, ADD, ADHD, Autism, Bipolar or other depressive disorders. These individuals need our help, not our judgment.