Why Your Company Needs to Be "Liked"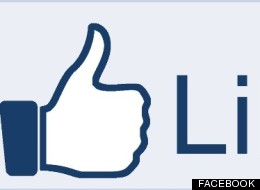 Cast your mind back many years. Then imagine someone telling you that one day soon people would make major product and service decisions solely on the basis of opinions shared on the Internet by friends and strangers alike. For instance, imagine that person trying to explain Facebook and that in the future, entire marketing campaigns would be founded and measured on the ability to convince people to click a "Like" button on a website.
The idea would have been a bit mind-blowing then. But, it has become the norm. Which should be music to the ears of marketers and communicators. If you need proof, consider the rise of Likelihood to Recommend (L2R) as a business metric with growing appeal. Many large businesses have collapsed complex success metrics to judge their own business by asking customers: "Would you recommend me to others?" -- the foundation of L2R or Net Promoter Scores (NPS).
L2R and NPS are rooted in a 2003 Harvard Business Review article called "One Number You Need to Know." And, at my company -- a collection of global and Canadian marketing agencies -- we've taken the title of that article to heart. Whether our clients will recommend us to others is our fundamental business metric. And, we're not alone.
Just this week, I was presenting to a major Canadian corporation which relies heavily on L2R to provide guideposts and goals for its business. In this case, we were discussing the power of public relations and came very quickly to a basic conclusion. Within L2R this company had more than a dozen important sub-metrics. However, among those metrics, one called "emotional appeal" was second only to the reliability of their actual product in terms of driving the likelihood of positive recommendations of the company by its customers.
Said a different way: Whether customers feel emotionally connected to this company is almost as important as whether customers believe their product is good. So, here we find one more corporation that understands the importance of being personal, authentic, and, yes, even emotional, when interacting with its customers. Again, music to the ears of marketers and communicators.
While the Facebook Like is one example of L2R coming to life, there are many other common signs that are helping company's realize the power individual opinions can have over their business. These include the proliferation of consumer choice; the democratization of media and the rise of social media channels of all varieties; the death of the faceless company and anonymous executive; and, most generally, the expectation of empowered consumers that their opinions can -- and must -- be heard.
Appreciating the power of individual opinions requires companies to re-think their audiences. Instead of mass audiences, they are dealing with people -- literally one by one. In my own field, communications, there has been a tide shift from the days of driving one-way blast communications (telling as many people as possible what you wanted them to hear), to the current effort toward facilitating meaningful, content-driven, two-way relationships, often online and ongoing (providing people the information and access they demand). After all, there's a tangible business benefit to all this attention. A more personal experience is a more positive experience. A more positive experience is more likely to get -- you guessed it -- a positive recommendation.
The power of striking a more personal chord with customers has many interesting explanations. The most interesting one I can offer borrows heavily from Dr. David Eagleman, a neuroscientist and director at Baylor College of Medicine. In one of his best-selling books, Incognito, Eagleman concludes that people don't have separate filters for determining whether they like a company and whether they like a person. In other words, the brain's mechanism for judging a corporation and a friend are exactly the same.
With that in mind, think for just a second about the checklist of attributes you look for in a friend -- honesty, integrity, their interest in you as a person, and so forth. Then consider whether your bank, favourite retailer, or your phone (Internet, TV, wireless, etc ) provider stack up? Historically, probably not that well. But that is changing.
Jumping back to the major Canadian corporation I met this week -- the one dedicated to L2R -- one of the exciting topics we covered was how to make their public relations more personal and relevant to individual consumers -- i.e. less about the company, more about the customer. Applying Eagleman's theory, nobody likes a friend that only talks about themselves and never about you.
Let's take this one step further and bring the ideas above full circle. Think about how you size up competing products or services. You likely start with some homework and rational comparison. Then you find out what some "experts" think -- the media, bloggers or industry analysts. But, more often than not, you will want to hear the experiences and opinions of those who know you best -- your colleagues, friends and family. In essence, you are balancing rational and emotional considerations.
While the rational items -- price, product and convenience -- play a huge role, when all things are relatively equal, the recommendation of the people we trust become very powerful.
There are a million ways to develop, improve or augment a company's reputation. These days, the ones I like best are those that drive the bottom line, drive the likelihood to recommend, and drive a reputational affinity that makes your customers like your company almost like they would a friend.
Turn your reputation into recommendations with these suggestions:
Demonstrate your company's values -- As Dr. Eagleman suggests, you want customers to essentially consider you a friend. Many friendships are built on common values. So, make sure yours are visible and positive and more than just words.
Be disruptive -- If your company has character, demonstrate it proudly and publicly. Use your company's character to deliver promises to your customers. Be unique and bold about it, so there's no misinterpretation about the kind of friend your company would be.
Share and share again -- People are addicted to social media for a reason. They naturally appreciate the opportunity to share and access information. The excitement your customers feel when someone friends, follows, likes or re-tweets them is exactly what you want to provide your customers.
Be specific -- It's so important to make sure your reputation is managed uniquely. If you want to be a good friend to your customers, then don't do what others have already done for them. As mom says, "Be yourself."
Follow Nick Cowling on Twitter: www.twitter.com/nickcowling