Postpartum Depression And Breastfeeding Share An Important Link
Recently a distraught young mother from British Columbia took her own life while in the grip of postpartum depression, leaving behind a grieving husband and infant son. She was a registered nurse and had been seeking treatment for depression and anxiety. Tragically, the health-care system she worked for was unable to help her.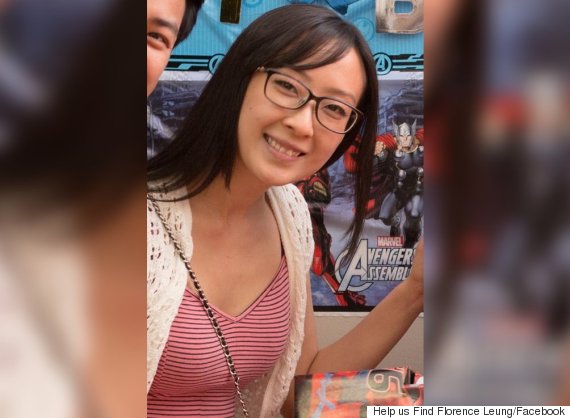 Florence Leung, 32, struggled with postpartum depression after the birth of her son.
Her husband wrote a poignant piece on Facebook beseeching baby-friendly hospitals and health-care professionals to reduce pressure on new mothers to breastfeed, since he was sure this contributed to his wife's depression. An outpouring of heartfelt support followed. Women across the nation related how their difficulty with breastfeeding contributed to their postpartum depression, and experts weighed in.
While this is an important debate, something critical is being lost in the discussion. Research shows that breastfeeding and postpartum depression are linked, but not in the way being debated by parents and experts.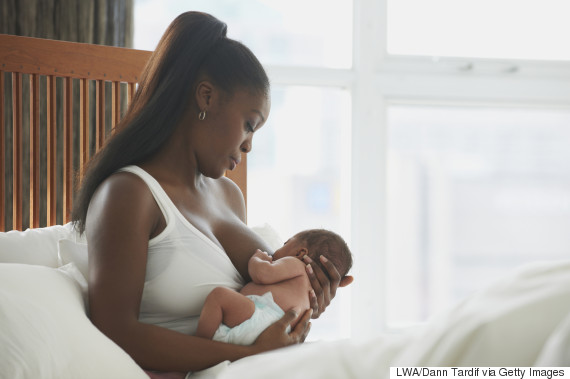 (Photo: LWA/Dan Tardiff via Getty Images)
Depressed mothers are at very high risk to stop breastfeeding by eight weeks postpartum. But this is because depression often negatively colours mothers' cognitive perceptions which interferes with their ability to accurately interpret their baby's cues. This prevents them from breastfeeding successfully. For example, some depressed moms interpret their babies as not being satisfied with breastfeeding, so they stop breastfeeding.
A key goal of treatment for postpartum depression should be to provide positive supports for breastfeeding or healthy alternatives and to help these mothers interpret their baby's cues accurately so mothers can feel successful.
What causes postpartum depression? And how can we best help mothers with postpartum depression?
We know that the biggest predictors of postpartum depression is prenatal depression and a history of depression before conception.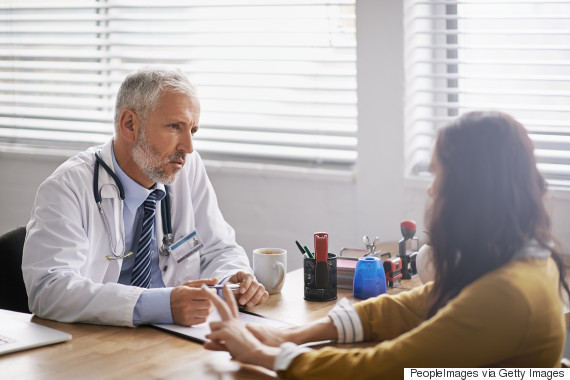 (Photo: Peopleimages via Getty Images)
Postpartum depression also often arises when mothers have too many stressors to manage and insufficient support. One stressor may be breastfeeding problems. But many other stressors are also known to contribute to postpartum depression before breastfeeding even starts. For one mother, postpartum depression may arise after a traumatic birth that did not go as planned, for another mother, it may be because she is parenting alone.
Regardless of the stressor that precipitates the depression, there are supports and services that work to prevent and treat postpartum depression -- and prevent the unthinkable. We need to make sure they are available to all new moms in an accessible and timely manner. Recognizing the potential seriousness of postpartum depression, to begin with, is the important starting point.
Both the U.S. Preventive Services Task Force and Canadian Task Force on Preventive Health Care recommend screening for depression in both pregnant and postpartum women.
Obstetricians, midwives, family physicians, public health nurses and pediatricians should be screening across Canada -- identification of depression either in the prenatal or postnatal period should not be a postal code lottery. Nor should the availability of services depend on where you live. The stakes are too high.
Each and every Canadian stands to benefit from a population raised by healthy and happy parents.
Our own research revealed that mothers want to be screened for depression. For many at-risk women, depression can be prevented with simple interventions such as mother-to-mother support early in the postpartum period.
Our program, called MOMS (Mothers Offering Mentorship & Support) Link provides mother-to-mother support for postpartum depression, in a low-cost, non-stigmatizing way -- over the phone, by experienced volunteer mothers, in the comfort of new mothers' own homes. It's been found to be effective.
Interpersonal psychotherapy can also be used to treat many women with postpartum depression over the phone, at home.
Postpartum depression is a family affair and our research shows that fathers want to help and should be involved. We also know that depression in new mothers places the father at risk to experience depression too, so early screening and prevention can help the whole family.
We encourage mothers, their partners, or other source of support to see their doctor, public health nurse or other health care professionals to ensure mothers at risk are screened for depression, in pregnancy and after to birth and to discuss the range of options available in their community.
Lots of treatments work -- but hospitals, public health and social service agencies need to provide the programs for mothers and their families to access. Phone-based methods may be one way of making sure programs are available.
Each and every Canadian stands to benefit from a population raised by healthy and happy parents. Recognizing the seriousness of depression in pregnancy and after childbirth will go a long way to ensuring that a range of services and supports are available to families. This will help defuse the ticking time bomb that can be postpartum depression.
Follow HuffPost Canada Blogs on Facebook
Also on HuffPost:
10 Biological Causes of Postpartum Depression
The sudden drop of estrogen and progesterone following labour may play a role in the onset of PPD. According to the authors of a 2012 Swedish study, "downregulation of endogenous hormon production in women with PPD history elicits depressive symptoms in more than 60% of cases." Hypoestrogenism, as it's called, has also been shown to cause depressive symptoms at other times of a woman's life. However, there are other studies which challenge this concept and more research is needed.

A number of studies have shown that women with PPD have hypoactivation of the hypothalamic-pituitary-adrenal axis (HPA). The HPA axis controls your reaction to stress and women with PPD have have higher levels of corticotropin-releasing-hormone (CRH), better known as the cortisol, the stress hormone which is released by the HPA axis.

Though it's not yet known why, research is showing that "failed or discontinued lactation" is associated with the onset of PPD symptoms and that it could have something to do with the feel good hormone, oxytocin, that's released during milk let-down.

Women with PPD have been found to have lower tryptophan and serotonin levels. Tryptophan is an amino acid and serotonin is a neurotransmitter. Both work together to reduce anxiety and alleviate stress. It's not known why women with PPD have lower levels of tryptophan and serotonin and researchers are looking into genetics as a possible reason.

Women with PPD reportedly have lower brain-derived neurotrophic factor (BDNF) levels. BDNF works with serotonin, the feel good neurotransmitter, also known to be low in women with PPD. Authors of a 2012 Swedish paper report that "PPD is likely to be the results of an interaction effect between hormonal changes and these brain neurotransmitter systems."

Our circadian rhythm is our body clock which tells us when it's time to sleep and when it's time to be awake and alert. Melatonin, the sleepy hormone, is involved in this process. While melatonin levels should be highest in the evening, it's been shown that women with PPD have significantly higher melatonin levels in the morning suggesting their circadian rhythm is out of whack. Of course this makes sense as new mothers often go hand in hand with a lack of sleep as their care for their babies but researchers note that it's important to consider that insomnia can also be the consequence as well as a cause of depression.

Many people with depression experience a worsening of their symptoms during the fall and winter months. This is known as Seasonal Affective Disorder (SAD) and is more common among women. Some studies have shown that women who give birth in the fall or winter have an increased rate of PPD than women who give birth in spring or summer. It's also been reported that there's a "significantly higher risk" for PPD symptoms to present themselves at six weeks or six months postpartum in women who have given birth in the months from September-December.

Lower vitamin D levels have been found in postpartum women compared with pregnant women and women with mood disorders have been shown to have a vitamin D deficiency. Researchers are wondering whether nutritional habits may play a role.

It's thought that perhaps some women suffering from PPD are actually suffering from a psycho-neuro-immunological disorder in which their inflammatory response to labour has been exaggerated. Studies show that inflammation can produce anxious and depressive symptoms.

Women with the baby blues have been shown to have higher thyroid-stimulating-hormone (TSH) levels. Women with higher TSH levels tend to have higher depression scores at four weeks postpartum. Women in a study who reported PPD symptoms six months postpartum also had hypothyroidism at the time of delivery.
Follow Nicole Letourneau on Twitter: www.twitter.com/nicolelynletour