How You Can Help a Friend With Cancer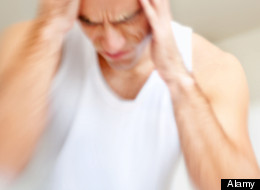 What do you do when you find out that a friend has cancer? This is the type of news that can make you feel awkward in the relationship. Some people just don't know what to do because they have been fortunate enough to not have encountered situations like this before. It may be highly uncomfortable for others because it is a reflection of their own mortality. Some others just take this in stride and know intuitively what to say and do. Under any circumstances, this is a life changing event for your friend and by your association for you too. So what can you do and what should you not do?
Here are some suggestions from what I've learned with two encounters with my own cancers. Remember everyone and every relationship is different, so use these as guidelines, not gospel. Also these pointers apply to the many other traumatic events that can occur in life.
BLOG CONTINUES AFTER SLIDESHOW
Top 10 Canadian Cancer Society Research of 2012
Triple negative breast cancer is a difficult form of cancer to treat, but for the first time ever, an international team of scientists have decoded its genetic makeup. Knowing more about these genes could change the way the disease is diagnosed and change treatments for the next generation, creating more personalized care.

Dr. Michael Taylor, based in Toronto, was part of the international MAGIC (Medulloblastoma Advanced Genomics International Consortium) team of experts that identified abnormalities that lead to the development of the malignant brain tumour medulloblastama. This discovery has identified more effective treatments and may spare children the side effects of unnecessary radiation.

Though there are typically poor survival rates for those living with pancreatic cancer, new findings may improve these rates of survival. An NCIC Clinical Trials Group study found that patients with a rare form of pancreatic cancer – periampullary adenocarcinoma – live longer if they are treated with surgery as well as chemotherapy.

A trial led by the NCIC Clinical Trials Group found that patients with limited-stage Hodgkin lymphoma live longer when treated with standard chemotherapy, compared with those who are also receiving radiation. This will allow patients to avoid long-term side effects of radiation.

A study led by Dr. Camilla Zimmermann in Toronto found that Canadian oncologists refer terminally ill cancer patients to palliative care too late — sometimes not until the final few days. The availability and comprehensiveness of palliative care services were identified as key barriers. It was found that referring patients earlier allows care teams to relieve symptoms and distress, provide appropriate social services, and give advanced care advice to improve the quality of life for cancer patients.

Muscle wasting, also referred to as Cachexia, is the loss of weight or muscle often induced by cancer. Approximately 30 per cent of people with cancer die due to muscle wasting. Dr. Imed Gallouzi and his research team in Montreal found that a natural product from sea sponges prevents muscle wasting in mice. This study is the first to show a potential treatment option for those affected by muscle wasting.

Dr. Mick Bhatia, an international leader in cancer stem cell research, discovered that the drug thioridazine can successfully kill cancer stem cells responsible for initiating leukemias without causing any harm to normal stem cells. This is an important discovery, as cancer stem cells can sustain the growth of cancer and are also a common factor in cancer recurrence.

Dr.Torsten Nielsen and his Vancouver-based research team have unravelled how the genetic mutation which leads to the growth of a rare and often fatal form of cancer (synovial sarcoma) interacts with proteins to cause cancer. The researchers found that there are certain drugs used to suppress these proteins that can kill tumour cells.

Dr. John White and his research group in Montreal studied a protein called the cMYC protein, which is elevated in at least 50 per cent of cancers. Researchers found that vitamin D can block cMYC. This evidence will spark future studies to understand the role Vitamin D plays in stopping cancer development and growth.

Acute myeloid leukemia (AML) is a cancer of the blood and bone marrow that can become severe if not treated quickly. Dr. Aaron Schimmer and colleagues in Toronto tested several drugs to determine whether any of them could target AML cells. The researchers found that mefloquine, a medication generally used to treat malaria, specifically causes AML cancer cells to burst.
Do Something
Doing nothing is not an option, especially if the friend has made contact personally to inform you of the cancer. Sometimes people don't know what to do in these circumstances so they wait to do just the right thing which often means they do nothing. This is almost always wrong and can send a message to your friend that you don't care. You do but just don't know how to express it. If you don't know what to do, ask your friend, then you will have done something.
Today with all the different forms of communication, there is no excuse for not making some kind of contact through email, phone, cards, a visit. Email is a wonderful tool. I have friends that send emails to my wife and I that contain jokes, "news from the north" messages, supportive comments, invitations etc. Just something that shows you care. Unless your friend sanctions it, stay away from communicating about the cancer on social media. They may not want the world to know and putting it out there on Facebook or Twitter is a neon billboard.
Let Your Friend Lead This Dance
No matter what your relationship has been up to this point, this is now about your friend and you giving the type and depth of support that he or she needs at a particular moment. Depending on your friend and your relationship, they may need a lot or very little and the levels of support can vary during the cancer experience. It is about what your friend needs, not about you and what you think should be done. Be prepared for changes in how the dance evolves. During my first cancer, radiation treatments were very debilitating and impaired my ability to talk so being involved with others was just too strenuous and physically painful. This cancer is more serious, but the treatments are not as severe so being with others is quite enjoyable. This can look like a mixed message to friends but just shows how each situation is different, even for the same person.
Cancer Does Not Define Your Friend
You now have a friend with cancer, but cancer does not necessarily have your friend. I always got the feeling that when friends and relatives saw me for the first time after the diagnosis was announced that they thought I should look different or worse. Cancer is a new facet of your friend, perhaps the most important one for now, but not the only one. Unless your friend wants it, try not to make cancer the primary aspect of your relationship. If you do, you will be putting the disease between you and the friend.
Stay Away From Saying Certain Things
Unless you have a personal experience with cancer, stay away from saying things like: "I know how you feel" and "I understand what you are going through." If you have not been there, you probably don't know. Years ago we went to a parenting course. Another member of the group asked the facilitator if she had children. She did not and no one showed up for the next meeting. You cannot know parenting from a book and you cannot know cancer if you have not been down that road.
Unless you are absolutely sure the friend needs this type of approach, avoid telling them what they should and must do. Suggestions are most helpful but the friend is getting enough direction and management from the people who are treating the cancer, they don't need more. Generally, don't be pushy.
"How long have you got to live?" and statements to that effect are never crowd-pleasers. Some people don't have verbal police and say what ever comes into their heads. Statements like that are a good way to hear a pin drop in a crowded room and create distance between you and your friend.
Follow Phil Froats on Twitter: www.twitter.com/cancerslessons