Unplugging From Your Phone Is More Rewarding When It's A Choice
I was able to cross off an item on my bucket list this week, as I was fortunate enough to attend The Masters in Augusta GA. It was everything I dreamed of and more.
Before I even went to Augusta, I knew the rules stated that I was not allowed to bring my mobile phone to any tournament play.
That disappointed me. I wanted to bring my mobile phone into the park and take photos of all my golfing idols.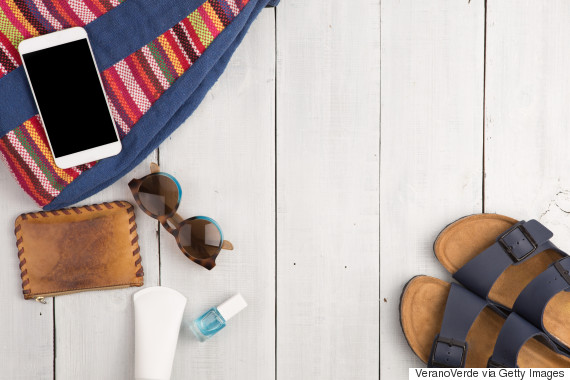 (Photo: Veranoverde via Getty Images)
It is fascinating to me how quickly we've become addicted to a small piece of electronics. They've only become mobile pieces of life for a little over a decade now, yet so much as changed in the way we communicate because of them.
What was an added bonus was the fact that no one had his or her phone with them. That became a wonderful accident from my perspective. When you don't have your phone, you become a different person. This is a good thing for a lot of people right?
I challenge everyone to see if they can go a week without touching their cell phone. Without having it in their purse or bag for emergencies, without checking to see if anyone has called, without even turning it on.
It might be harder than you realize.
I wasn't worried about not having access to my telephone, email or social media. I really wasn't. While I typically have it everywhere with me (although not in the bedroom), I wouldn't have considered myself addicted to it.
I've come to realize that I am.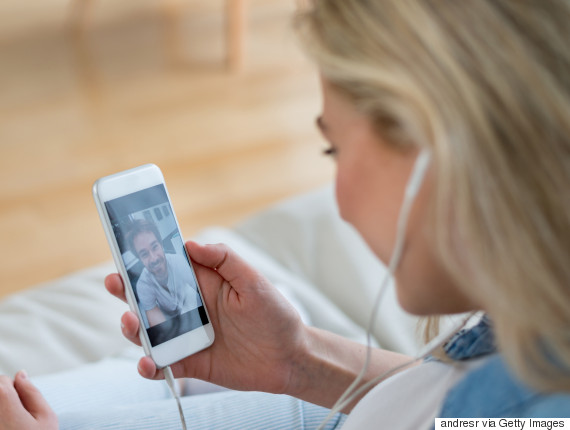 (Photo: Andresr via Getty Images)
Since I had no choice, I was able to put it away. I didn't check it at the gate; I didn't even leave it in the car. I left it at the hotel, off.
Here is what I noticed:
People actually talked to each other
To be honest, there is a lot of waiting time in golf. And as much as it looks like we must always whisper or stop talking altogether during golf, there is a lot of chatting time.
We met people from all over the world. It was easy to engage in conversation as everyone around was also looking to engage with others. People wanted to chat, and what a pleasure it was not to feel as if you were disturbing them by chatting.
I travel constantly. My job gives me the ability to meet people from all corners of the world each day. What I do notice is that most people don't want to engage with others. They want to engage with their mobile phone, their social media apps, or their work. When you speak to a stranger, generally it feels very much as if you are interrupting them.
When everyone was forced to communicate with those around them instead of the virtual world, it was natural, easy, and fun to strike up conversations with others. I felt that I had connected with others who shared the same passion. I was at The Masters with 35,000 new friends instead of 35,000 strangers.
Not a single person bumped into me walking the wrong way
How many times a day are you bumped into by someone who has his or her face in their mobile device instead of looking where they are going?
When putting your mobile device away is a choice, it becomes harder.
With 35,000 people walking around a golf course, all going in different directions, you would expect that you'd get steamed over more than once right? Not once.
Not once. That's a miracle, right? People watched where they were going. They smiled at you when you made eye contact and most even said hello.
I didn't feel like an obstacle in the street. Instead, I felt like a person.
That's a nice feeling that you typically don't get in public places anywhere.
I saved time by not even bringing it with me
At the end of the day, you can pick up your checked mobile device (so that you don't have to leave it in your hot car or leave it at home) from a secure spot onsite. I didn't bring mine with me at all, so I didn't check it.
Sadly the line-ups of people who did check their phone (as they couldn't wait until they got home to see what was going on in the outside world), had to wait in long lines at the end of each (very long) day to pick up their phone. I saved myself hours of time by just not bringing it with me.
As much as I wanted my phone to take those close-up shots of the winner -- the hole in one, the legends of the game -- I realized that if I had, I would feel the need to share those experiences with the outside world through text, email and social media.
I would have been chatting with those not with me about the players, the shots, the energy, instead of enjoying every possible second of it while it was happening and chatting with others who had the same experience. I was connecting with others through these shared experiences.
When putting your mobile device away is a choice, it becomes harder. When we know that looking up the answer to a question with your mobile device is easy and we still decide not to do it, we have made progress. The harder it is to stay away from you phone for a week, the more reward you will feel.
Most of us have rules about our phones. No phones at the dinner table. No phones in the bedroom. No phones while flying, driving, or walking.
Instead of a rule, let's make a choice. Let's choose not to touch a cell phone for any reason for a week. If your cell phone is your emergency number, then create a voice mail message giving the caller a different phone number to call instead.
Let's decide to make connections with people, situations and experiences, and see how much better life is.
Follow HuffPost Canada Blogs on Facebook
Also on HuffPost:
Digital Detox Habits Of Sucessful People
You'd think as the director of Interstellar, Christopher Nolan would be obsessed with all things tech. But Nolan doesn't even own a mobile phone. He believes a phone wouldn't give him enough time to "think". "You know, when you have a smartphone and you have 10 minutes to spare, you go on it and you start looking at stuff," he told The Hollywood Reporter. "There's always someone around me who can tap me on the shoulder and hand me a phone if they need to."

Baker and GBBO judge Mary Berry doesn't let technology get in the way of her first passion: Food. She believes phones and other devices should always be banned at the dinner table and goes one step further with her own family. "When the children and grandchildren come to see me, they hand in all their games and phones at the door. I call it 'the Downing Street rule', because that's what they make you do if you go to Number 10," she said.

Although she does have Twitter and Instagram accounts, Cameron Diaz is very strict about the way she uses social media. She'll only use the sites for work and promotional purposes so that they don't interfere with her every day life. "I think social media is a crazy-ass experiment on society," she previously said. "The way people use it to get validation from a bunch of strangers is dangerous. What's the point?"

BBC Radio1 DJ Scott Mills values quiet time when he's not at work. He told HuffPost UK that he's started to have a digital detox every evening. "I have a kind of rule that after about 8 o'clock in the evening, I try not to check my phone. I realised when I was on holiday recently that it does stress you out a bit, and I think this is true for a lot of people without even realising it. "I'm the kind of person who, if I get an email I'll reply to it immediately, and I'll be checking Twitter all the time and refreshing the internet, and actually I need to not do that because it sends my mind racing," he said.

Randi Zuckerberg, sister to Mark (he founded a little site called Facebook), worked as the director of market development and spokesperson alongside her brother until 2011. But these days she's warning us to be mindful of the amount of time we spend logged on and has a digital-free day once a week. "I've now got to the point where I've trained the people around me, so they don't reach out to me – you can do that! I love the spa. Yoga is also one of my favourite things to do," she told HuffPost UK Lifestyle.

Hip and Healthy founder Sadie Macleod is passionate about having a healthy relationship with technology, as well as food. "I have a tendency to check my emails at home, but when 9pm comes around I have a computer curfew which is the best thing ever," she told HuffPost UK Lifestyle. "I implemented it about a year ago when I worked at Conde Nast because I used to get so stressed out at night. "Now I just turn my phone and computer off at 9pm and then I'll watch TV and just relax."

Founder of The Huffington Post Arianna Huffington is an advocate of digital detoxing - and she has a top tip for ending your midnight Instagram addiction. In her book Thrive, Huffington recommends ditching all devices at the bedroom door. She favours a good, old fashioned alarm clock to wake her up in the morning.

Bill Clinton was once one of the most powerful men in the world - and undoubtably, he still has a huge amount of influence. Yet the former president refuses to use email. "I've found people have said embarrassing things on email and I didn't want to be one of them," he said.

Celebrity nutritionist Madeleine Shaw tries to monitor her technology use, but like the rest of us, admits it isn't always easy. "I do try and turn my phone off at 9pm and leave it in another room, because otherwise I could easily keep doing work and answering emails until 10.30pm at night," she told HuffPost UK Lifestyle. "But it's tricky because in a way, I am my work, so I'm working all the time."

Benedict Cumberbatch has a firm following of fans on social media, but the actor has a great way to make sure his time isn't taken up by the sites. He simply refuses to have Twitter, Facebook, Instagram...ANY of them. "I think if I did [tweet] you'd very soon be disappointed because it really is a skill - it's a skill I genuinely don't have," he said, according to the Radio Times. "Just listen to how much I talk ... and tweeting is about being pithy. "I think tweeting would take so many hours of editing I'd be lost for doing my job."
Follow Rhonda Scharf on Twitter: www.twitter.com/RhondaScharf