Big Brother Canada Week 8 Recap: Chaos Theory in Action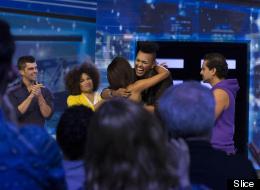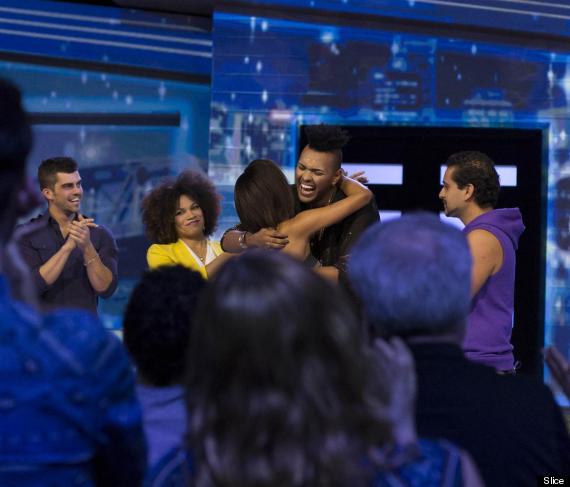 This week on Big Brother Canada, one houseguest left and another one returned. That's the circle of life in the Big Brother Canada house, which sees more twists than the collective film works of M. Night Shyamalan.
Before we learned that it would be Gary returning back in to the house, we saw the last remaining member of The Shield alliance evicted. Peter had been my favourite player to watch in the game this season. He played to the cameras more than any past Big Brother contestant in the history of the U.S. and Canada iterations, and he definitely knew the game. Peter played hard and fought to the bitter end, which was more than I can say for the other half of The Shield alliance.
Power couple Emmett and Jillian (affectionately known as "Jemmett" in social spheres) certainly made the right call by getting rid of the real threat, Peter. On a number of occasions, the underdog left in the house has come back to win on the U.S. versions of Big Brother. Better to send Peter out and take your chances against Andrew and the hapless Talla.
Peter mentioned numerous times that his game is based on chaos theory and he would be doing just that. Peter hoped that the chaos he created would be enough to distract people from his true agenda. After this latest "twist," I'm beginning to wonder if the producers of Big Brother Canada are subscribing to the same theory.
While the players momentarily thought they were down to the final four, we finally got to learn who was heading back in to the house, and we were treated to a package of clips telling us what the jury members have been up to. It's probably not a good sign for the show that the jury house interaction was the most engaging segment of the night, but I really enjoyed everybody blaming Alec for being out of the game.
Once all the jury members were brought back on stage, Arisa Cox has able to quiet them for a couple of seconds to reveal (to the surprise of no one) that Gary would return to the game. So where does Gary go from here? We'll find out very soon if the four players in the house the whole time will all band together to say that Gary must go. That would be far and away the least interesting way that this could all play out. It would be an exact repeat of this week's show, only subbing in Gary for Peter.
My hope is that there will be a tug of war in the house to align with Gary and his glitter. It remains to be seen which side of the house that Gary would most want to work with. Andrew put Gary on the block to get him out the house, Gary got into screaming matches with Talla during Gary's final week in the game, and Jemmett has no strong ties to him.
The ideal situation for Gary would to win the HoH. We saw earlier this season how well Gary was able to become a power broker in that position. He'd be able to get at least a final three deal in place if he can win this first HoH back in the game. If not, Gary will most likely end up on the block and if he cannot win veto, he'll likely be sent back out of the house for good.
So, can Gary actually win the game? It's going to be a long uphill climb, but I do think it's possible for him to get there. His best bet would be to get to the end with Talla, who would be the least capable of putting together a coherent thought in front of the jury. Would the jury award the money to someone who wasn't there the whole time as opposed to someone who was?
Gary's other potential play could be to become the third wheel of the Jemmett alliance -- but Gary would be wise to never trust Jillian. She's been stabbing players in the back all season long, and if the jury wants payback, they may hand the money to Gary in the finals.
With Peter gone, the show could definitely use a little more action, and I'm sure that Gary can only make things more interesting in the short term. While I would not have called myself a big Gary fan before tonight, I'll turn all of my rooting interest towards the guy with the best chance to screw up the status quo. It's all about the chaos theory, folks.
Let me know what you think about the return of Gary in our comments and on Twitter.
Big Brother Canada Week 7 Recap
Big Brother Canada Week 6 Recap
Big Brother Canada Week 5 Recap
Big Brother Canada Week 4 Recap
Big Brother Canada Week 3 Recap
Big Brother Canada Week 2 Recap
"Big Brother Canada" Season 1 Cast
Toronto socialite with a passion for fashion.

A sweet dental hygienist from Scarborough, this gem is single and ready to mingle.

This calculating professional YouTuber from New Brunswick approaches everything like a mathematical equation.

A self-proclaimed party girl from Fort McMurray who knows how to get what she wants.

Quick on his feet, this slick salesman from Toronto claims he can sell anything to anyone.

A small town elementary school teacher from Nova Scotia with a big personality.

An adorable and innocent East Coast farm boy with a strong work ethic and a heart of gold.

An exotic Persian beauty from Edmonton who's out to prove there is more to her than what meets the eye.

Cocky but lovable, this doctoral student from Vancouver believes his PhD in Social Psychology is his key to the grand prize.

Free-spirited and sporty, this tomboy from Toronto loves life and isn't afraid of a little competition.

A hopeless romantic and charming down-home East Coaster.

A thrill-seeking tanning salon owner from Toronto who works hard and plays even harder.

A sweet, smart, super fan from Richmond Hill who plans to do his thesis on "Big Brother."

A loving mama bear from Vancouver with a passion for hip-hop and her community.

Handsome and hardworking, this Calgary firefighter loves to party.

She's going to have her hands full with this bunch!
Follow Rob Cesternino on Twitter: www.twitter.com/robcesternino