Summer Can Be The Coldest Season For Lonely Canadians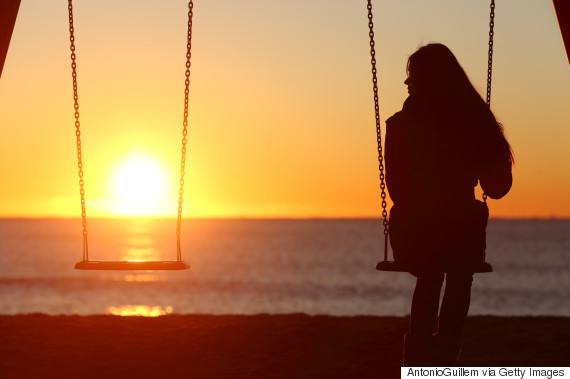 "April is the cruellest month...winter kept us warm."
So wrote T.S. Eliot in his famous 1922 poem "The Wasteland." Clearly, Mr. Eliot had never lived in Canada.
For most Canadians, April signifies a transition from a cold and bitter winter to a warm and pleasant summer. This provides more opportunities for socializing and connecting with family and friends; a welcome relief from long months of weather-enforced semi-hibernation.
Statistics suggest that more and more people are spending more and more time alone, and this is having a negative impact on their mental health.
However, the transition to summer can be difficult for people prone to social isolation.
By definition, isolated people may experience summer social festivities as spectators rather than participants. They may receive few invites for barbeques, picnics or patio drinks; meaning that their sense of isolation may be amplified (rather than diminished) during the warmer months.
Maybe T.S. Eliot was onto something.
Bowling Alone
All this is especially concerning given that recent data suggests we may be experiencing an epidemic of loneliness in Canada. Indeed, statistics suggest that more and more people are spending more and more time alone, and this is having a negative impact on their mental health.
For example, the number of people living alone has increased dramatically in recent years, with almost one in three Canadian households only having one occupant.
Marriage rates are at an all-time low, and around 40 per cent of marriages that do occur end in divorce. Membership of organizations such as churches, trade unions and sports clubs has also declined precipitously, meaning people have less chance to meet and befriend other like-minded people.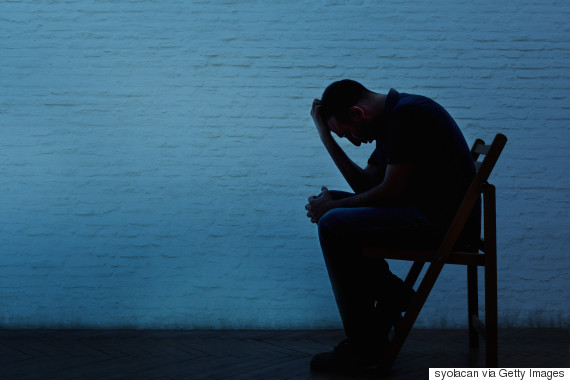 In the words of the famous American sociologist Robert Putnam, more and more people are "bowling alone."
Social media has been implicated in this epidemic of loneliness. Statistics indicate that growing numbers of people are spending increasing proportions of their time on social media, and less time in face-to-face interaction. Numerous studies suggest that more time surfing and less time socializing can negatively affect mental health.
In fact, a University of Pittsburgh study published last year indicated that heavy users of social media are 2.7 times more likely to be depressed than other people.
Mental Health Impact
Other studies indicate a correlation between social isolation, loneliness and other negative mental health outcomes, including suicide, anxiety and substance abuse. This is especially the case for people undergoing life transitions involving a radical change in social circumstances which can lead to isolation and loneliness; particularly divorce, job loss and relocation.
Even eating alone can be bad for your mental health. A recent study conducted by Dr Frank Elgar at McGill shows that frequent family dinners can contribute towards better emotional well-being and life satisfaction in adolescents.
The moral of the story: it's good to talk, it's good to break bread together, and it's not good for people to be alone.
Indeed, much research shows that dense and meaningful social connections are good for mental health. This includes support from family and friends, or involvement in supportive communities such as churches, trade unions and civic associations.
Some new research even suggests that small talk with strangers and retail staff can enhance well-being and mental health.
What can be done?
We all have a role to play in reducing the epidemic of loneliness. We can redouble our efforts to support and socialize with those who may be lonely. We can reach out to strangers and retail staff with a friendly word. We can spend less time on social media and more time in-person. All this benefits the giver as much as the receiver, resulting in better mental health for all concerned.
The moral of the story: it's good to talk, it's good to break bread together, and it's not good for people to be alone.
Let's prove T.S. Eliot wrong as winter ends and summer begins.
Follow HuffPost Canada Blogs on Facebook
Also on HuffPost:
"Ask yourself the following questions(and be honest with yourself when answering them). 'What do I want more of in my life?' and 'What one thing can I do to make my perfect life a reality?' It might surprise you that what makes you happy might not involve other people."

"Being alone is not the same as being lonely. Make a list of when you are unhappy and when you are happy. By doing this, it'll determine which things make you happy and which things get you down. Do the things that make you feel happier, more often."

"Research local groups and activities in your local area that makes you tick. Perhaps a local choir or drama group, or an exercise class, art lessons or a meeting of similar interests ( women's group, book clubs etc). There is always something that will bring you into contact with other people - and who knows who you will meet."

"It can all too easy to become absorbed in your misery but by looking for ways to help other people, you can actually help yourself.  Charities are always looking for help and volunteers. Find something that interests you and offer your help. It can be very satisfying to help other people."

"Use your mind - try to find things that stretch you mentally. This will help alleviate misery and feelings of loneliness, and help you find perspective. Try meditating, reading, learning a new skill or engaging with others socially."