A Simple Refresh: 5 Ways To Update Your Home
It's common to want to give your home good shake-up come spring. To breathe new life into my home, I always do my best to refresh and declutter which helps me to welcome the new season with open arms.
Below are five ways you can achieve a simple home refresh this spring.
Make space: Spring is the perfect time to start fresh. As you make your way through your house clearing off surfaces, only put back the things that you and your family really love. This is a great way to rid your home of clutter.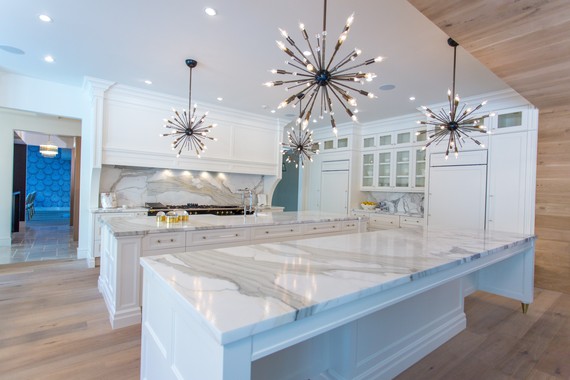 Transition with bright colours and new patterns: Try revamping your home accessories, such as pillows and linens. Try incorporating a PANTONE Colour of the Year -- rose quartz or serenity -- for a fresh, trendy new look. To ensure your throws and pillow cases stay stain-free and vibrant longer, I trust OxiClean Colour Shield to take care of those accidental spills or stains.
Clean your carpets: Area rugs and doormats are a magnet for collecting dust and dirt. Take advantage of the warmer weather to shake them off outdoors. If you can, leave them hanging on the clothes line or on a fence to air out while you clean your floors.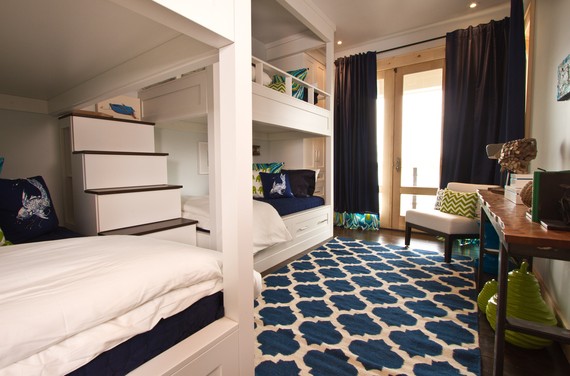 Reorganize your bookshelves: For a quick and easy refresh, reorganize your bookshelves. Sort books by size and subject and remove any dust and ripped jackets. Arrange books, some vertically and some horizontally, in a rhythmic pattern. This will help relieve the monotony of rows and make space for some of your favourite trinkets or accessories.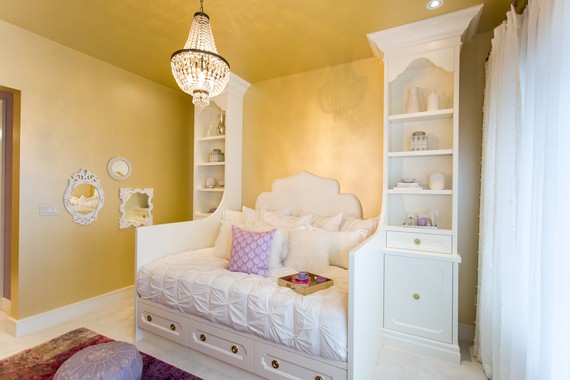 Deep clean the laundry room: Sinks and tile floors can be daunting to clean and can often attract mold and mildew. Get grout looking like new by scrubbing it with an old toothbrush and a good Versatile Stain Remover and warm water. Your bathroom will be sparkling clean in no time.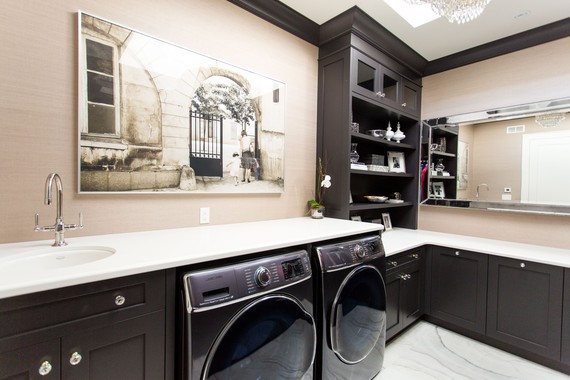 Follow HuffPost Canada Blogs on Facebook
ALSO ON HUFFPOST:
Small Space Solutions That Will Make Your Home Appear Bigger
A small space needs small furniture. Instead of buying a big couch or a chunky coffee table, look for smaller pieces like futons, love seats and small side tables. Smaller pieces can easily be moved around when you have guests over.

If you live in a small space you need to think tall: Use bookshelves and wall space to hang and display sentimental items.

These DIY rolling crates from Teal and Lime can be stored under your bed or couch to make storage a lot more stylish. Learn how to make crates here.

Small spaces can get crammed quickly, so make time to carefully fold clothes, for example. It will help you save space in your drawers and reduce wrinkles. This simple folding technique from The Gloss keeps your t-shirts nice and compact.

Place seasonal clothes like bulky jackets and sweaters in empty suitcases, and store them under the bed or at the back of your closet until you need them.

Dark colours make your room appear smaller while light shades create the illusion of more space.

Due to their reflective nature, mirrors help a room seem bigger and brighter. Place a large mirror across from a window, and you'll trick guests into thinking there's another room beyond the frame.

Multipurpose furniture is a must-have in a small space. Choose a pull out couch that doubles as a guest bed or beds that come with storage space.

Keep clutter at bay by storing supplies in shoe bags. You'll be able to see everything you have and you'll never worry about knocking over a bottle of bleach again. Get more laundry storage ideas at: The Organized Housewife

There's so much wasted space under the stairs, don't sacrifice it, customize it. Learn how to make this custom cabinet on Ikea Hackers.
Follow Sarah Baeumler on Twitter: www.twitter.com/SarahBaeumler