B.C. Can't Take Another Four Years Of Christy Clark
As people celebrate the victories of the Lower Mainland byelections, it's a good reminder that we aren't too far away from the next provincial elections.
When I say victories, it isn't just because I have been a long-time NDP supporter or because one of the winning candidates happens to be the first female aboriginal person to hold such a position.
Mostly I see this as a victory because it symbolizes a shift away from the B.C. Liberals and their path of destruction that has plagued this province for far too long.
I imagine B.C. Premier Christy Clark and the Liberals are not taking these recent wins lightly, perhaps even more so because lately every time you open a newspaper or go onto a news site you can't make it very far before coming across an article critiquing the Liberals in some way.
The people of B.C. are waking up, big time. I'm sure this scares the hell out of Clark, who might finally be coming to the realization that every scandal, misstep or moronic statement can't be fixed with a smiling photo-op in a hard hat.
You can only break so many promises before your promises become as valuable as a chunk of dirt.
Perhaps Clark is unfamiliar with the story of the boy who cried wolf and the overall concept that you can only lie so many times before people no longer believe you. You can only break so many promises before your promises become as valuable as a chunk of dirt.
Clark's version of a wolf call is her "Families First" campaign motto, which she used many, many times. Some would argue that the catchphrase won her the last election.
People bought into the idea of this province finally putting families before corporations and businesses. And, really, who can blame them, because the families in this province have been struggling for some time and it feels like an eternity since any of us got a break.
People became so infatuated with the "Families First" idea they lost sight of the fact that the Liberals would be the party least likely to actually follow through on this plan.
Here we are three years later, and I can't find one example of Clark putting families first, nor can I think of any ways she has made things easier or better for families in general unless, of course, we are talking about those at the highest income level.
Think about some of the issues that face most B.C. families:
Clark and the B.C. Liberals continue to stay mute on all of these issues and are often a contributing cause to these increased costs.
And don't even get me started on the steadily increasing homelessness and poverty rates in B.C. How Christy can even sleep at night knowing that we have one of the highest poverty rates in Canada -- and we are the ONLY province without a poverty reduction plan -- is beyond my comprehension.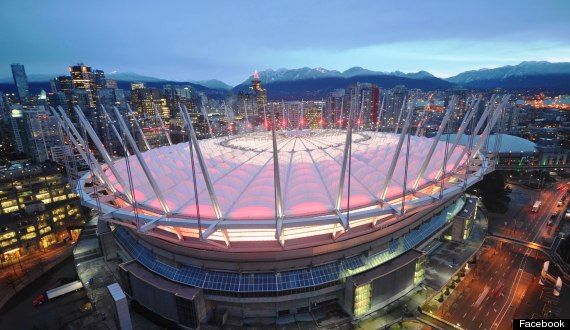 We are talking about a government that spent $514 million on a stadium roof, gave $1 million to Clark's church, sold publicly owned land for far less than appraisers said it was worth (costing taxpayers the loss of $43 million, according to the NDP), offers some of the best tax breaks for corporations in Canada and just sold a ferry that recently had $15 million of upgrades for a reported $1.8 million (to a former B.C. Ferries manager, no less).
Yet at the same time we are supposed to believe that we can't afford to increase funding to public education, health care or any other public service, nor can we afford to try to combat the rising poverty rates in B.C.
Although I'm sure as Clark gears up for the next election there will be a lot of empty promises thrown about, maybe even a new catchphrase along the lines of "Families Matter." If she's really brave she might even stick with "Families First" and hope that no one has been paying attention since the last election.
No more years
She will probably start talking about all the issues that she has spent the last three years ignoring. In fact, it's already started with the recent promise to reduce MSP fees for single parents, starting in 2017 (an election year, of course).
I'd be willing to bet that if we do get stuck with her after the next election that promise will either disappear or there will be so much paperwork and hoops to jump through that it wont end up helping many people.
Don't be fooled by Clark's smiling face and empty election promises, we know she will never put the families of this province first. She does not deserve anther chance at being premier of this province and quite frankly B.C. can't take another four years of her or the Liberals.
Follow HuffPost Canada Blogs on Facebook
More on HuffPost:
Christy Clark: 5 Things To Know
B.C.'s premier is a devout Anglican who studied religion at the University of Edinburgh in Scotland.

While a student at Simon Fraser University, she ran for and won as president of the Simon Fraser Student Society, only to be disqualified later after failing to pay fines for breaking campaign rules.

She became the second woman in Canadian history to give birth while sitting as a cabinet minister. The first was Pauline Marois in Quebec in 1985.

She spent time in Paris, studying at l'Universite Paris-Sorbonne.

She created "Pink Shirt Day," an initiative to counter bullying, while she worked as a CKNW radio host. She spoke out frequently on the issue while as premier.

NEXT: 6 Things To Know About NDP Leader John Horgan

Born and raised on Vancouver Island, Horgan has driven delivery trucks, pulled lumber in a planer mill, lived in Ocean Falls making pulp and paper, and was a plasterer's helper. He hated it at the time, but now likes mixing cement and making rock walls. He also enjoys refinishing old furniture.

The B.C. NDP leader's first elected term in office was in Grade 1, when he was voted King of Hearts on Valentine's Day. He was also student council president of Reynolds High School in Victoria.

Horgan met his wife, Ellie, on the first day at university and they have been together ever since. They have two sons. One is a jock and the other a musician. John's tied skates as a hockey dad and humped amplifiers as a roadie dad.

Horgan loves science fiction, especially Star Trek. His father died when he was a toddler. So having been raised by his mom and older sister, he thinks Capt. Kathryn Janeway is the best of the Star Trek captains.

Horgan completed his Master's degree in Sydney, Australia. A failed surfer, he played cricket for fun and varsity basketball for competition.

Horgan's older brother was a professional firefighter in Victoria, as is his nephew in Vancouver and cousin in Port Moody. The politician would have followed in the family vocation if a flaming marshmallow didn't fly off a roasting stick and land on his forehead as a child.

NEXT: Things You Didn't Know About 2014 Vancouver Mayoral Candidates

The veteran newsman is used to monitoring politics behind the scenes as a senior editor at The Vancouver Sun, CTV, Canadian Press, and National Post. He was also CBC ombudsman from 2010 to 2012 and is currently a journalism professor at UBC. LaPointe, 56, was born in Toronto and raised by a single mother. Here are five things you may not know about him.

"I am a goaltender for three hockey teams. They are rooting for me to win the mayoralty, I suspect, so they can find someone to replace me. I suppose I will take the support wherever it is."

"I am an avid music fan. It started by seeing The Beatles at age six. I have seen hundreds of concerts and, because I was a music writer in earlier journalism days, interviewed hundreds of musicians. I try to stay current." (Lapointe is seen here with radio personalities from The Kid Carson Show on SONiC.)

"I coach girls softball, a team called Blue Thunder, having coached them from Mites level into Midget over seven great seasons. It's the best time of year. The vibe is fantastic."

"I have run nine marathons and more than 100 10K races, none of them in the first one-third of the finishers. I have run for 32 years and have missed a birthday run only once in that time. I used to be upset when I was called a jogger; now I'd consider that an upgrade."

"I know one good magic trick. I teach it every year to journalism students because it involves choosing a word from the newspaper, writing it on a slip of paper, handing that paper to someone, then having another person choose the same word. Only two people have figured the trick out when they've seen it."

Born in North Vancouver, Gregor Robertson previously served as a B.C. MLA. He's been running the city since 2008, and is gunning for a third term in the November municipal election. Here are some surprising facts you may not have heard before.

He sailed a 40-foot wooden sailboat across the Pacific Ocean to New Zealand on a boat he helped restore and build himself.

He's played soccer all his life.

Here he is practising with the Vancouver Whitecaps.

He used to be an organic farmer on an acreage near Fort Langley.

His favourite meal in general is spicy Chinese or Mexican food.

He co-founded Happy Planet, a successful multi-million dollar B.C. juice and natural foods company. The soups are his favourite Happy Planet product.

He's a distant relative of Norman Bethune (the mayor's full name is Gregor Angus Bethune Robertson). His grandmother was a first cousin to the Canadian doctor who brought modern medicine to rural China.

He plays the drums...

... and the tuba.

The community organizer, who currently works with Vancouver Coastal Health, was born in China and spent part of her childhood in Hong Kong. She moved to Canada as an international student when she was 19. If elected, Wong would be Vancouver's first female mayor, as well as the first Chinese person in that role. Here are some fun facts she shared with HuffPost B.C.

She started EcoMinds, a group that promotes better mental health through gardening.

She's a member of the Gung Haggis Fat Choy dragon boat team.

She lists kayaking and hiking in Haida Gwaii as one of her favourite vacation pastimes.

She's huge fan of Batman because he "fights injustice in Gotham City."

"Live simply. Love generously. Care deeply. Speak kindly."
Follow Sarah Miller on Twitter: www.twitter.com/waitinginBC