Don't Judge Me for Having HIV and Children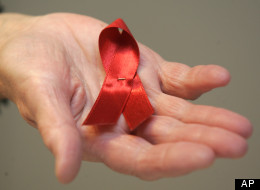 I am a woman living with HIV, but I am a woman first. As a woman, I have similar hopes, dreams and desires as women who are not HIV positive, including having a family. Twenty years ago when I was first diagnosed, people living with HIV were discouraged from having children due to lack of methods to prevent our children from becoming infected with HIV. Families who chose to have children during the early days of the epidemic were highly stigmatized by the medical community, family and friends leading many people, including myself to forgo or delay starting or increasing our families due to lack of support.
Today, highly effective methods are available which, when taken correctly, can reduce the risk of HIV transmission to an infant to almost zero. Yet, despite volumes of medical evidence and thousands of children born HIV free globally, people living with HIV face judgement and condemnation when we choose to have children.
According to the World Health Organization, all couples and individuals have the right to decide freely and responsibly the number, spacing and timing of their children and to have the information and means to do so, and the right to attain the highest standard of sexual and reproductive health. They also include the right of all to make decisions concerning reproduction free of discrimination, coercion and violence. "These rights have long been denied to people living with HIV.
Reproductive justice is a concept linking reproductive health with social justice. It is the realization of economic, social and political power and resources to make healthy decisions about our bodies, sexuality and reproduction for ourselves, our families, and our communities in all areas of our lives. What are the reproductive justice issues for people living with HIV in Canada? There are many.
Some actions are obviously unjust and infringe on the human rights of people living with HIV such as coerced termination of pregnancy, coerced sterilization, denial of medical services and differential treatment during hospital stays. Instead of the gloriously joyful experience of birth that every parent has the right to experience, m any people with HIV face isolation, unnecessary and inappropriate disclosure of their HIV status to friends and family by health care providers, extraordinary, over-the-top precautions such as double gloving to take a blood pressure.
Other injustices are not so obvious. These include the public condemnation of people living with HIV who have children. All you have to do is read the comments by pitchfork wielding readers on a story about people with HIV having babies to know that there is little support in the general public for our desires and intentions to have children. Comments such as, "those people are selfish to want to be parents", " why don't they just adopt", and that we should be charged with "murder" for exposing our children to HIV are uninformed and based on prejudice not fact. People with HIV not only face stigma and judgement related to their HIV status, there are also other stigmas faced by our communities including drug use, sexual behaviour and racism.
Sadly these prejudices and attitudes are not only common among the general population but also exist within the medical community. These types of comments and actions, especially by healthcare providers, can traumatize people with HIV and may even prevent some of us from seeking the pregnancy planning, prenatal and antenatal services required to create healthy families. The truth is that no matter how much research we do and how much we evidence and support we provide within the HIV community to those of us who want to have children, stigma from the public remains the greatest barrier to achieving reproductive justice for people living with HIV in Canada.
World AIDS Day: 10 New Things We've Learned About HIV/AIDS This Year
10 Important HIV/AIDS Discoveries
Only one quarter of the 1.1 million people with HIV have their condition under control, where "under control" means the virus has been suppressed, according to a report released this summer by the Centers for Disease Control and Prevention. CORRECTION: The first sentence has been reworded to more accurately reflect the number of people with HIV.

Even though two men were, for a time, able to go off antiretrovirals because their HIV had been reduced to undetectable levels after receiving bone marrow transplants, the HIV eventually returned in the men, according to news reports. In 2012, the news of the men's undetectable HIV levels made headlines. The men, who were both HIV positive and taking antiretroviral drugs, had received bone marrow transplants for Hodgkin's lymphoma. They had received the transplants while they were also taking the antiretroviral medication. However, in late 2013, preliminary results showed that the HIV had returned. This slide has been updated to note more recent developments related to the procedure.

New HIV infection rates can be dramatically lowered by making antiretroviral drugs free, a study from Canadian researchers found. The Canadian Press reported on the study, conducted by B.C. Centre for Excellence in HIV-AIDS researchers, which showed that British Columbia -- a province that offers free access to antiretroviral therapy -- had the lowest rate of new HIV infections over a more-than-10-year period, compared with Ontairio and Quebec.

More than half of HIV-infected young people are unaware that they have the virus, according to a Centers for Disease Control and Prevention report. "Given everything we know about HIV and how to prevent it in 30 years of fighting the disease, it's just unacceptable that young people are becoming infected at such high rates," Reuters reported CDC Director Dr. Thomas Frieden saying. The report also showed that for young people, 72 percent of the new HIV infections were in men who have sex with men, while almost 50 percent were in young, African-American males, Reuters reported. These figures are based on 2010 data.

The number of people living with HIV has increased by 18 percent from 2001 to 2011, according to a report released this year from the United Nations Programme on AIDS. An estimated 34.2 million people around the world are living with HIV. The report also showed that deaths from AIDS have dropped, from 2.3 million in 2005-2006 to 1.7 million in 2011, Reuters reported.

According to the same United Nations report, costs for the cheapest UN-recommended antiretroviral therapy drugs have also decreased over the past 10 years, Reuters reported. A year's worth of the drugs used to cost $10,000 in 2000 for one person; now, it costs $100 a year.

The Food and Drug Administration this year officially approved the drug Truvada -- which has been used since 2004 as a treatment for HIV -- to be sold as a preventive measure for people who don't have the infection, but are at high risk for it. The FDA said that the pill should be considered for preventive use not only by gay or bisexual men who are at high risk for HIV, but also heterosexual men and women who may also face HIV risks, the Associated Press reported. Heterosexual men and women make up more than one-fourth of new cases of HIV, and "that's not a portion of the epidemic we want to ignore," the CDC's Dr. Dawn Smith, who was the lead author of the new recommendations, told the Associated Press. The FDA also approved a new drug this year, Stribild, to treat HIV, Reuters reported.

In findings published this year in the journal PLoS Pathogens, scientists from the University of California, Los Angeles found that it's possible to genetically engineer stem cells to attack living HIV-infected cells in mice. While the study was only for "proof-of-principle," it "lays the groundwork for the potential use of this type of an approach in combating HIV infection in infected individuals, in hopes of eradicating the virus from the body," study researcher Dr. Scott G. Kitchen, an assistant professor of medicine at UCLA, said in a statement.

People should be screened for HIV even if they're not at high risk of contracting the infection, according to draft recommendations released just last month by the U.S. Preventive Services Task Force. The recommendations would mean that everyone between the ages of 15 and 65 should be screened for HIV, even if they're not at high risk for it, Reuters reported. "The prior recommendations were for screening high-risk adults and adolescents," Dr. Douglas Owens, a member of the USPSTF task force and a Stanford University medical professor, told Reuters. "The current recommendation is for screening everyone, regardless of their risk."

All HIV patients should be treated immediately with antiretrovirals, according to new guidelines issued this year from a panel of the International Antiviral Society-USA, as reported by TIME. The recommendations are counter to previous guidelines, which said that antiretrovirals should only be used if the CD4 count -- a measure of immune cells in a person's body -- becomes less than 350 cells for every mm3 of blood.