The Canadian Government Is Failing Endangered Species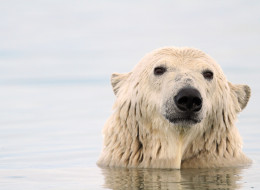 In the past two weeks, the government of Canada has come under fire several times over its complete lack of effort when it comes to the protection of endangered species. The gap between what Canada says -- and what it actually does -- for conservation continues to widen, and it is wildlife who pays the price.
Earlier this year, IFAW Canada learned that a $3 million dollar trade in endangered whale meat was taking right place under our noses. When Opposition Trade Critic Don Davies took the Harper government to task over it earlier this month, Trade Minister Ed Fast had no response other than to say, somewhat unconvincingly, that "we stand up for the protection of endangered species."
But that was just the beginning. IFAW then brought to light that Canada is also neglecting to fulfill our obligations to other endangered species in trade under the Convention on International Trade in Endangered Species (CITES).
CITES is an international conservation agreement with the fundamental goal of ensuring that global commercial trade in wild animals and plants does not threaten their survival. Roughly 36,000 species of animals and plants are protected against over-exploitation by CITES. Almost every country on earth is a signatory to this Treaty, and Canada was one of the first to join.
In March 2013, 76 new species were added to Appendix I and Appendix II of CITES. Countries who are signatories to the convention are expected to amend their domestic legislation within 90 days, to give these species the protection they need within their borders.
Canada has not only missed the 90 day deadline, we have failed to update our legislation for over 20 months -- and have taken the unprecedented and unusual move of placing reservations on all 76 species that were added at the last CITES meeting.
Placing a reservation on a species signifies that a party does not accept the decision made by CITES, and is essentially a sign that they will not participate in protection for those particular species through CITES.
This action defies logical explanation and raises serious questions about our commitment to CITES -- and to protecting plants and animals -- before they are gone forever.
But it gets worse. Canada is failing endangered species in our own backyard, too. A damning new scientific analysis by Canadian scientists shows that attempts to protect endangered species here at home are almost totally ineffective. According to the study, 86 per cent of species assessed multiple times since 1977 either stayed at the same risk level or deteriorated over time. The authors found that the status of species at-risk in Canada rarely improved, with only 5.7 per cent of those assessed recovering to a "not at risk" status.
A few days later, scientists reiterated concerns raised over a year ago that Environment Canada was still taking far too long to list species deemed at risk. In fact, the process for listing species now appears to have stopped completely, with none of the 67 species recommended for listing under the Species at Risk Act since January 2011 given the additional protection they need.
Any discussion of endangered species in Canada would be incomplete without mention of polar bears, and our government's inaction on protecting this species might come as a shock.
A new study by researchers at the University of Alberta predicts that if greenhouse gas emissions continue to rise, by the end of the century even the most remote areas of the high north will not be able to support a viable population of polar bears and more southern populations, like that in James Bay, may not even be worth trying to save. World renowned Canadian polar bear researcher Andrew Derocher warns that Canada is doing so little research in the Arctic, that any changes in the High Arctic bear populations will not be detected until it's too late to take any action.
Ironically, this is all making the news whilst Minister Aglukkaq is leading the Canadian delegation to the United Nations Conference on Climate Change in Lima, Peru. In her country address, Minister Aglukkaq said, "Canada is a country that has always done its part." Sadly, this no longer seems to be true. We need to hold the government to account, so that words like this are not meaningless. Please send a letter to your MP, ask them to take action for endangered species.
ALSO ON HUFFPOST:
Top 10 Endangered Species That Need Our Help
Asian elephants (Elephas maximus) are currently listed as endangered on the IUCN Red List of Threatened Species, meaning they are "facing a high risk of extinction in the wild." World Wildlife Fund estimates that there are between 41,410 and 52,345 Asian elephants in the wild. HuffPost blogger Wendy Diamond writes that besides deforestation and industrialization, landmines also threaten Asian elephants in the wild. The founder of an elephant park in Thailand claims he "has known about 20 elephants who stepped on land mines and died" since 1989. Efforts to raise awareness for elephants' fragile status include Elephant Appreciation Day.

The Javan Rhinoceros (Rhinoceros sondaicus) is very close to extinction. There are believed to be as few as 40 left in the wild in Ujung Kulon National Park, Indonesia and none are currently in captivity. The IUCN Red List currently lists Javan rhinos as critically endangered. In October, poachers killed the last remaining Javan rhino in Vietnam. Several were alive in the wild in Vietnam as recently as 2004. A survey of surviving Javan rhinos in Indonesia found that there are very few females in the population.

Snow leopards (Panthera uncia) are listed as endangered on the IUCN Red List. IUCN estimates that there are 4,080 to 6,590 snow leopards in the wild. A subspecies, the Amur leopard is critically endangered. Native to the Russian Far East and northern China, there are fewer than 50 left in the wild. In July, cameras recorded snow leopards in 16 different locations in northeastern Afghanistan.

Tigers (Panthera tigris) are listed as endangered on the IUCN Red List. According to WWF, there are as few as 3,200 tigers left in the wild. In November, Interpol launched a campaign to save tigers in the 13 Asian countries where they still exist, reported the Associated Press. There were around 100,000 tigers in Asia in 1900.

The Irrawaddy dolpin (Orcaella brevirostris), which is native to Southeast Asia, is listed as vulnerable on the IUCN Red List. The Mekong River subpopulation, however, is listed as critically endangered. According to WWF, there are only 85 of these dolphins left in Southeast Asia. The limited range of this animal along with killing by fisherman has left Irrawaddy dolphin populations in danger.

The Vaquita (Phocoena sinus) is a small porpoise native to the Gulf of California. It is listed as critically endangered on the IUCN Red List. WWF estimates that there are around 245 vaquita left in the wild. They are most immediately threatened by "entanglement in fishing gear." Fortunately, WWF helped authorities in Mexico to reduce bycatch of vaquita to a "level that does not threaten the population" by 2009.

Atlantic Bluefin Tuna (Thunnus thynnus) are listed as endangered on the IUCN Red List. According to WWF, they are threatened by overfishing. A report from October found that eastern Atlantic bluefin is traded at twice the amount catch quotas actually allow. In August, it was reported that Mitsubishi executives planned to buy up tons of bluefin and freeze it to profit from impending population collapses.

The mountain gorilla (Gorilla beringei beringei), a subspecies of the eastern gorilla, is listed as critically endangered on the IUCN Red List. WWF explains that there are estimated to be about 786 individuals left in the two mountain gorilla populations near the Uganda-Rwanda-DRC and in a national park in Uganda. However, the two populations have grown by 14 and 12 percent, respectively, in the past decade. Armed conflicts and natural resource exploitation have been blamed for endangering the gorilla populations.

The Sumatran Orangutan (Pongo abelii) is listed as critically endangered on the IUCN Red List. According to WWF, they are the most endangered of the two orangutan species and there are about 7,500 Sumatran Orangutans left in the wild. Native only to parts of Sumatra, Indonesia, the orangutans are threatened by human agricultural and residential development. A recent study found that residents of Borneo killed at least 750 endangered orangutans in a one-year period. "Born To Be Wild," a recent IMAX film, tells the story of caretakers who are raising orphaned orangutans.

Leatherback turtles (Dermochelys coriacea) are listed as critically endangered on the IUCN Red List. According to WWF, there are about 34,000 nesting females left in the world and populations in the Atlantic are relatively stable. In the Pacific, however, there may be as few as 2,300 adult females. Their wide geographical distribution and shallow dive depth means they are threatened by longline fishing operations, explains WWF. A study from September found that although the number of sea turtles killed in U.S. fisheries has declined by 90 percent since 1990, it may not be enough to sustain sea turtle populations. In August, a 700-pound leatherback washed up on the shore at Montauk, New York.
Follow Sheryl Fink on Twitter: www.twitter.com/SherylFink