Pension Concessions Sell Out Young Employees Across Industries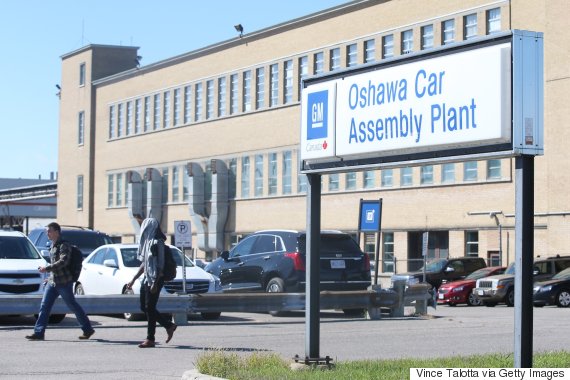 Exterior pictures of the GM Oshawa Car Assembly Plant as a 11:59 p.m. strike deadline looms on Monday, Sept. 19th in Oshawa. (Vince Talotta/Toronto Star via Getty Images)
The tentative collective agreement reached between General Motors, Canada and Unifor on September 19 thrust the pension issue, defined benefit (DB) versus defined contribution (DC) plans, back into the public spotlight.
Under a DB plan, workers are guaranteed a specific amount of monthly pension income based on employee/employer contributions and the worker's years of service. The employer is obligated to ensure the plan is fully funded to meet this pension promise.
On the other hand, DC plans are basically savings plans that do not guarantee a fixed amount of monthly income; they depend on the vagaries of the stock market. The employer has no future obligations with respect to security of retirement income for former employees, which is why bosses fight so hard to convert DB into DC plans.

Recently, Canada Post Corp clashed with the Canadian Union of Postal Workers (CUPW) in a high-profile, year-long and futile attempt to force the union to sell out future employees by accepting a much inferior DC pension plan.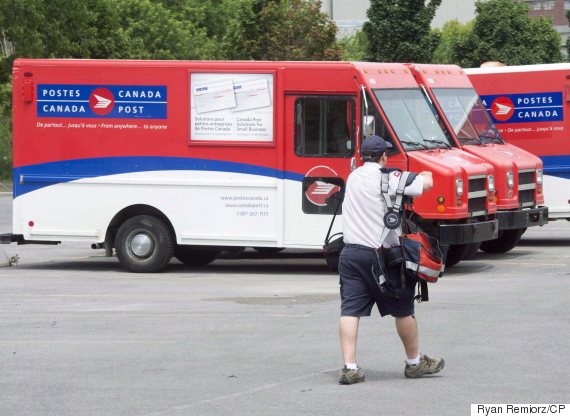 CUPW President Mike Palacek fought to preserve a defined benefit pension plan for Canada Post workers like the one seen here. (Photo: Ryan Remiorz/CP)
During tough negotiations, CUPW President Mike Palacek wrote an inspirational letter to future employees of Canada Post, dated 2036. In it he "reminded" them of the sacrifices made by past generations of postal workers who fought for the good wages, benefits and DB pension plan that they enjoy. His message was really addressed to his current membership, urging them to be strong and not to sell out the future generation of workers.
His members rose to the occasion. They preserved the DB pension plan for the workers of 2036 and beyond.

Palacek understood that if his union folded and accepted "two-tier bargaining," where future workers are denied the same wages and benefits as current employees, that the cancer would spread like wild fire into every workplace in the country, across public and private sectors alike.
Young workers will see this deal as the "boomer generation" pulling up the ladder behind them, selling out the next generation without a fight.
The arguments advanced by employers and right-wing lobbyists about the ongoing viability of DB plans are bogus. RBC Investor & Treasury Services conducted a study of 120 DB pension plans in 2014. It found an average 14.2 per cent return on investments. DBRS, a Toronto-based rating agency, reviewed 64 major pension plans in 2014 and found they were funded at 94.7 per cent levels -- well above the 80 per cent range viewed as the danger zone for pension funding.

When asked in April 2015 about General Motors' push for new hires to accept the lesser DC pension plan, Unifor President Jerry Dias said, "This is a huge fundamental issue for us as an organization... defined benefit pension plans would come under pressure at all employers that have them." He added, "If you take a look at the profitability of the industry today, there is no need for them to make that kind of a request." GM announced it is on track to meet its 2016 financial target of 10 per cent returns on investment.

The "fundamental issue" Dias was wrestling with in his 2015 interview was this: if Unifor agreed to scrap DB plans for new hires in GM, it would result in the eventual end of DB plans for the entire auto industry and beyond.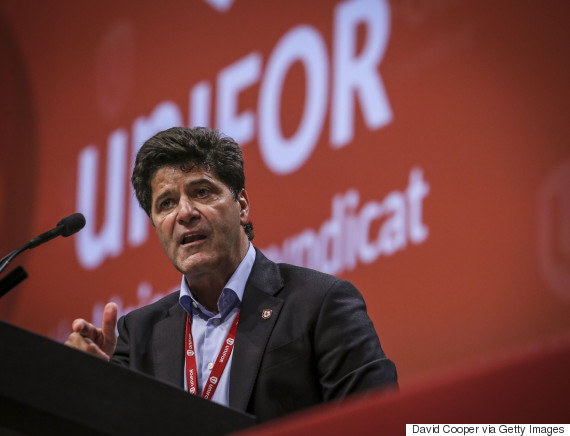 Jerry Dias, seen in this file photo, provided General Motors with a concession that may lead to the erosion of defined benefit pension plans among auto industry workers and beyond. (Photo: David Cooper/Toronto Star via Getty Images)
Despite the known consequences of such a move, he inexplicably signed a tentative agreement with a profitable GM -- providing what is arguably the biggest concession ever given to a major employer in Canada -- which will have serious ramifications for every union collective agreement in the country.
The Ford Motor Co. and FCA (formerly Chrysler) will now expect the same concession from Unifor. This is very bad news for public-sector unions. Right-wing propagandists like the Fraser Institute will rush to cite this concession to push their agenda to end DB plans in the public sector.

Clearly, young workers will see this deal as the "boomer generation" pulling up the ladder behind them, selling out the next generation without a fight. Two-tier bargaining divides the membership and weakens the union from within. It makes it all the more difficult to organize young workers when they see the older generation giving concessions to employers that previous generations fought so hard to gain -- essentially screwing them out of a secure future.

Will GM workers retiring in 2036 on poverty-level DC pensions look back at the deal struck in 2016 by their union and say we should have fought harder and used that 96 per cent strike mandate to protect our pensions?
Follow HuffPost Canada Blogs on Facebook
Also on HuffPost:
9 Things Trade Unions Have Done For Us
Without trade unions promoting the aim of a 40-hour work week, there would have been no pressure on employers to limit the amount of time employees spend working. While of course employees are free to choose how long they spend working, trade unions worked to ensure this was the choice of a worker, not their boss. The movement for an 8-hour work day peaked at the turn of the 20th century, just before the First World War. And more recent moves towards re-imagining the working day have seen big businesses use technology to limit after-hours email traffic. Arguably such ideas are borne out of trade union campaigning more than a century ago.

While European rules introduced the basic legal right to paid-for annual leave, it is the trade unions which fought for enhanced entitlements over and above the basic EU provision. Since the early 2000s, the Trades Union Congress has fought for increases to the amount of leave, which is now the equivalent of 5.6 working weeks (PDF).

Before the Employers and Workmen Act 1875, workers were the only ones who could be sued for breach of an employment contract. The increased organisation of trade unions and the Great Reform Act prompted both Tory and Liberal governments of the time to take a renewed interest in employment laws. Ultimately this brought about greater parity in the relationship between employer and employee.

Trade unions were instrumental in lobbying government for the provision of leave for new parents - at workers' own discretion. In 1998, the Trades Union Congress launched a campaign to ensure that proposed parental leave would be flexible and well promoted to employees.

Cases of discrimination aren't uncommon, but they'd be a lot more if it weren't for trade unions. As the European Commission says: "Trade unions play a primary role in fighting against discrimination through a variety of actions and tools". They negotiate with employers, support victims, and monitor discrimination cases - keeping up-to-date with the latest case law so that we don't have to.

Although trade unions had reservations about the effect of a national minimum wage, they declared their support for the policy in the mid-1980s. By the 1990s, scholarly evidence caught up with the unions - arguing that a minimum wage would not reduce adult-age employment (PDF). And through the Labour Party, trade unions were able to influence policy in government after the 1997 election.

In the 1840s, unions that were highly centralised and which employed full-time officers brought about negotiation and arbitration as their preferred method of achieving a good deal for their members. This had a significant effect in improving worker/industrialist relations, and while not always successful, they fundamentally changed workplace relationships for the better.

In the 1830s, a Chartist movement was organised around 6 clear principles - and mobilised mass support for its aims through petitions. Just like trade unions, the Chartists' relied on collective aims amongst like-minded people - most visible in the form of three 'monster' petitions presented to Parliament. These contained millions of signatures and proved a desire amongst workers for improved working conditions.

The history of the working week lies in industrial practices, and in Britain factories operated 6 days a week to maintain efficiencies of scale. Sundays were always the day of rest. But trade unions fought to secure the Saturday for workers, too. And now the Monday-to-Friday work week is accepted across industries, as the LSE notes.
Follow Sid Ryan on Twitter: www.twitter.com/PSidryan