Does Gen Y Know What Political Engagement Means?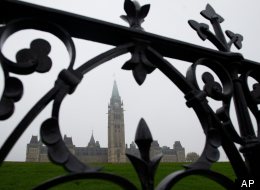 I've been watching the discussion of millennial citizenship on the HuffPost, spurred by Supriya Dwivedi's essay on Generation Y and Daniel Alexandre Portoraro's response.
It's a spirited exchange. Perhaps it's worth taking a step back and re-examining what we mean when we talk about political engagement; at the core, I'd submit, are principles that apply regardless of age or demographic.
I'd argue that the most basic element of civic engagement is participation in the civic life of your community. Such participation is informed by
It's the ability to engage in critical thought that makes us "citizens," rather than mere "consumers" or "taxpayers." It's the ability to follow a line of reasoning, to view an argument analytically, to evaluate the evidence on which it's based and determine whether it makes sense. It's the capacity to separate the useful information from the bullshit. It's the ability to see underlying assumptions, to recognize analogies, and to unpack the way issues are framed.
In short, it's the very foundation of civil discourse, whether in person or via social media. And civil discourse -- the words we use to talk to one another, the language we use to express ourselves and define the things we value -- is the most basic currency of engaged citizenship. Everything else flows from that.
Voting is important too, but let's not pretend it's what distinguishes engagement from non-engagement, and let's not subject it to condescending caricatures. Our choices are defined for us long before we mark our ballots. And frankly, the more we talk about "tired shopping list" issues like reproductive freedom, climate change, the inequality gap, the more they become part of the public conversation, regardless of how many royal-pregnancy stories the corporate media may run.
Our political institutions may not do a terrific job of reflecting and responding to our values, but that applies regardless of whether we characterize ourselves as millennials, Gen X, boomers or whatever. Using social media to talk to one another doesn't make us any better or worse than anyone else; ultimately, it's what we talk about that matters. And if we're talking about changing things for the better, that's a start.
(This post originally appeared here.)
The Canadian Millennial: Survey Says
The Huffington Post Canada and Abacus Data surveyed 1,004 Canadian millennials from across the country on a variety of issues. Here's what we found:

We asked 1,004 Canadian millennials to rank the biggest challenges facing their generation.

2% rank the decriminalization of marijuana as No. 1 or 2.

5% of millennials rank internet regulation and online privacy as one of their top two issues.

7% rank bullying as the first or second biggest challenge.

8% of millennials rank retirement security No. 1 or 2.

11% of millennials say access to quality health care is one of the generation's top two challenges

20% of millennials rank pollution and environmental protection as No. 1 or 2 of the biggest challenges faced by this generation.

20% say affordable housing is in the top two.

24% of millennials peg the cost of education as their first or second choice for the generation's biggest challenge.

27% say the cost of food, gas and consumer goods are in the top two.

32% of millennials chose "student debt and personal debt" as the first or second biggest challenge.

We asked 1,004 millennials between the ages of 18-30 what it takes to be a good Canadian citizen.

15% of millennials say it takes being active in political parties...

28% of millennials say donating money to charity makes a good citizen..

35% of millennials say that being active in social organizations is important to citizenship..

63% of millennials say being informed about current events is important..

64% of millennials say being able to fluently speak one official language is important..

74% of millennials say a good citizen is someone who always votes in elections.

81% of millennials say good citizens honestly pay their taxes.

43% of millennials rank the availability of quality jobs as their first or second choice.

We asked 1,004 Canadian millennials what were their generation's biggest health challenges

3% say pollution

4% say sexually transmitted infections

7% say disease

11% say poor nutrition

16% say obesity

17% say addiction

19% say mental health

26% say lack of physical activity

Some views from 1,004 Canadian millennials on marriage and family..

18% of millennials are in a common law relationship

66% of millennials are single

15% of millennials are married

63% of unmarried millennials say yes 13% say no 24% say they are unsure

65% of unmarried women say yes 13% say no 22% say they are unsure

61% of unmarried men say yes 13% say no 26% say they are unsure

33% agree 67% disagree

12% of millennials surveyed have children 88% do not

64% of millennials say yes 12% say no 24% are unsure

Huffington Post Canada's series on millennials, Asking Y. Visit it here.
Follow Sol Chrom on Twitter: www.twitter.com/SolTwoPointO