I Don't 'Survive' The Stress Of Autistic Sons - I Manage It
This must be what it feels like to be on the brink of a mental breakdown; my head is going to fail me and collapse because of the sheer weight of stress that I'm carrying.
Since I turned 40, there has been no mid-life crisis, but there has been a real shift in realizing that I need to be paying attention to all of those risk factors that are leading me to an early grave. The dark pouches under the eyes give away any effort I've attempted at pretending I'm feeling fresh and alert.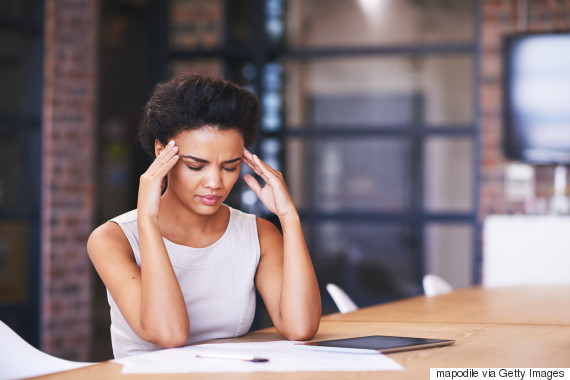 (Photo: Mapodile via Getty Images)
I've always been on the "curvy" side, but since my kids were born, curvy has become something altogether different. I'm sure each pound represents a year of my life that is being taken off for every stressful moment I've lived through. I understand what I am supposed to do to reduce my risk: drink more water -- check, eat right -- got it, move more -- charge the FitBit, sleep more -- uh-oh, reduce stress -- I'm in trouble.
What do you do when you can't reduce your stress load? I've had these conversations with my doctors and we always seem to reach a point in the conversation when they realize that this is next to impossible. The conversation switches from reducing stress to stress management -- two very different things.
Twelve years ago my twins were diagnosed with severe autism and I have lived in a constant state of alertness ever since. Therapists liken it to what a soldier experiences in combat. I have to admit that I can relate to the 24/7 heightened alert that never allows your mind or body to rest.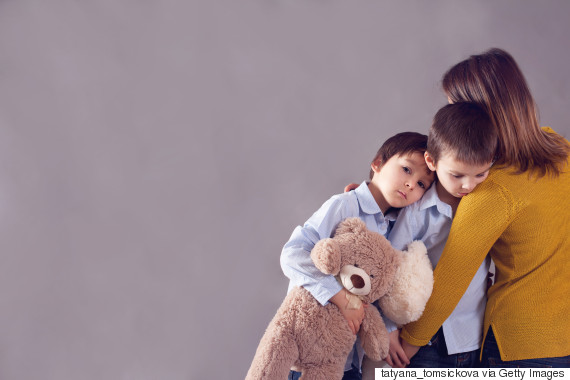 (Photo: Tatyana Tomsickova via Getty Images)
My boys have survived eight of their nine lives and we have experienced more nail-biting, terror-filled moments than I care to count. I have had knocks at the door from neighbours alerting me that my child is walking on the third-floor roof. I've had to re-map our daily drives to avoid passing any stores that sold fresh produce because my 11-year-old, OCD child would try to jump out of the moving car to run into the store to steal an avocado.
I have come upon a scene of bystanders staring at my little boy's feet from underneath a vehicle, after the driver had to slam on the brakes because this boy "dove under his moving truck." His Woody doll alongside him, it turns out W was recreating a famous scene from Toy Story where the characters navigate their way under cars on a busy road. Somehow he didn't get a scratch and only his parents suffered ill effects from this adventure.
We lived through a one-year phase where my ex-husband and I would wake up at all hours of the night to fists and screams, and it got to the point where the school asked for him to be kept home because of his out-of-control aggressive outbursts. I thought that phase would never end and I feared for my job, for our future, for the safety of my entire family and most of all, for the well-being of my child. The stress was unbearable.
"Keep on keepin' on" is advice that was once given to me and I've taken to heart.
None of these experiences even touch on the stress of an inescapable failed marriage and the single parenting that comes with it. Navigating the world of administration that comes with an autism diagnosis; trying to find the resources to fund the thousands of dollars' worth of therapy programs the boys require; or advocating on their behalf to the school systems to get them the education they deserve.
This doesn't touch on the lack of respite for the caregivers and the constant worries that come with doing all of this while juggling a full-time job. Or the black fear that takes over at nighttime when your mind tries to come up with solutions for the future of a pair of boys who have no plan, no programming, no anything -- beyond high school. Or the loneliness in knowing it is all up to you. Only you. To figure it all out for them.
So, how have I survived the stress? The short answer is that I haven't. I am managing it every day. I can't change the stressors in my life but I can train my mind and my body to react to stress in a way that won't hurt so much. "Keep on keepin' on" is advice that was once given to me and I've taken to heart.
I smile and because of that, the world seems to smile back when I need it most.
When I am having a tough day, I've got core promises I try to live by:
Carry myself with grace.
Just focus on today.
Try to make all my decisions and always interact with my boys from a place of love.
Try to find the joy in every day.
Sleep on it (everything looks better in the morning).
Keep sharing your stories so you are not alone.
Surround yourself with a tribe. And, most importantly...
Have faith.
Every single time that I have had bad news or been forced to take 10 steps back, a new path has presented itself. Someone new has entered my life unexpectedly with a new idea or a new opportunity, leading us to a better place. Every single time. So I choose to use my memories of all of those positives to fuel my positive optimism for the days ahead.
I might still be a pent-up ball of chubby stress, but I still have hope for better days. I can still feel joy and still find happiness in the little things that others can take for granted. I smile and because of that, the world seems to smile back when I need it most. I can do this with the right attitude. Just keep on keepin' on.
Follow HuffPost Canada Blogs on Facebook
Also on HuffPost:
gio613:Bianca is a music fan (will even dance to commercials) who absolutely loves Elmo and Mickey Mouse. She cannot live without her iPad and touchscreen PC (she wonders why everything is not touch, as evidenced by her constantly touching all screens). She is a devout fan of chips and chicken nuggets loves to laugh and hug. You will probably find her relaxing at home and asking for tickles!

LisaLightnerLL:This is Kevin at the White House Egg Roll. He likes to do what all American kids do, he just needs some extra help!

ktrayn78:Our son Remy is almost three years old. He loves joking around with his Poppo, playing in the tub, and racing his cars. He smiles almost all day long and is the light of our lives.

Kimwstafford:This is Jude. He is 7 years old and has autism. He also has a big and sensitive heart, an insatiable curiosity, a love of adventure and a hard working spirit. And we love him just the way he is.

Laura McNemee:This is Jacob He loves nature, long walks (more like runs), jumping on his trampoline, Toy Story, and cuddling with Mommy When he looks at me I feel like he has jumped into my soul He has opened up my eyes to what life really is. He is Autism

Erica Lee 01129:This is Brodie J. He loves anything car related. Has a collection of over 100 Hot Wheels (and counting). This is what Autism looks like...Handsome!!!

yrlbaker:Luke means "light giving" in Latin. His smile lights up a room. He loves to laugh and loves hugs and tickles. He is improving every day. Luke is my ray of sunshine.

This is Sebastian aka "SB" If he's not melting your heart with kisses, he'll probably be serenading you to his favorite songs. He's an explorer, musician and comedian. This is Autism.

Our wonderful Kristoper diagnosed at 2 years with Autism (now 9 years old); is such a joy and inspiration. His smile says it all.

Seth, 16 loves Christmas, fire fighters and country music.

This is Abe and Mati. Brother and Sister. Both have a high functioning form of Autism known as Aspergers. Both are incredibly smart and creative. These are just two more beautiful faces of Autism.

Sam" width="52" height="52"/>

This is Aiden. He loves dinosaurs, Skylanders, "The Polar Express," Halloween and playing outside. He is an awesome big brother to his little sister, Emily. He is caring, imaginative and just a little mischievous! This is Aiden. This is autism.

James love Transformers, Iron Man, dinosaurs, SpongeBob and building things. He loves to draw and invent new things and making videos with his sister Melissa. He also loves spending time with his other sister Ellie and playing with our dogs Sammi and Mia. He's full of love, laughter and is the first one to offer you a hug when he knows you are sad. He is awesome!

Kovas has autism but that doesn't stop him from being a dedicated scout or amazing friend! Kovas and Mason have been buddies for over three years.

debeecole:This is Micah. He loves books, playing tag, exploring, and The Angry Birds. He has a laugh that is contagious & an Amazing imagination. He is one of the faces of Autism.

Melissa Morgenlander:My son Quentin can hack an ipad app to get to his favorite youtube videos. He loves cuddling in bed, hugging his friends and teachers, and spinning around with his twin sister. He is almost 6 years old, and he has PDD-NOS. This is what autism looks like.

mbtechfac:

mbtechfac:

Steph Steinmetz:This is DJ. He is an 8 year old bundle of energy. He loves video games, computers and his brother and sister. He is one of the sweetest, funniest kids ever. DJ enriches the lives of everyone he meets. This is autism.

Suzanne Romero:This is my son who also happens to be autistic. He started school when he was a beautiful wide eyed, non verbal two and a half year old. Now he's a beautiful young man. Wednesday May 15th he graduated from high school. It was a long hard road for both of us, but I would do it all over again. It isn't over. Now a new wonderful chapter begins.