How to Deal With Death and (Estate) Taxes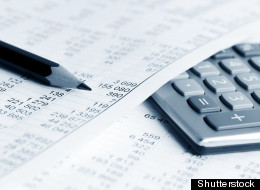 Many have heard the saying that the only two certainties in life are death and taxes. How the two relate, however, is something that is not often fully understood.
An estate tax is conventionally understood to be the tax that is paid on your death. In Ontario, one such tax is commonly referred to as "probate tax," although it is now more correctly known as "estate administration tax."
In order to obtain "probate" (now known as a certificate of appointment of estate trustee), an estate trustee must pay an estate administration tax at the rate of $5 per $1,000 (or part thereof) for the first $50,000 of estate value and $15 per $1,000 for the estate value in excess of $50,000. The value of certain property, such as jointly-owned property, however, is excluded from the calculation of estate administration tax.
There are different types of estate taxes depending on where you live as there are different jurisdictions that impose tax on your assets. In most Canadian provinces, there is a provincial tax (such as Ontario's estate administration tax) and a federal tax that will apply.
The federal tax that applies in Canada is the income tax on the deemed disposition of assets on death. If one dies owning capital assets that have appreciated in value, the gain on those assets will be taxed on death. Similarly, tax-sheltered assets like RRSPs and RRIFs will lose their tax-sheltered status on death unless advanced estate planning has been done.
The key to limiting the amount of tax paid on your assets upon death is to consult estate planning professionals such as lawyers, accountants and financial planners who can help create tax deferral and/or tax reduction strategies. Some common strategies include the following:
• Disposing of property during one's lifetime (either directly to a beneficiary intended to receive it on death or to a trust);
• Transferring property into joint ownership with one or more persons; and
• Ensuring that life insurance, RRSPs and other plan benefits are made payable to a named beneficiary rather than to the estate.
In our practice, we are often asked about the "21-year rule." This rule generally stands for the principle that any tax deferral vehicle, whether it is created during someone's lifetime or on death, has to treat itself as having disposed of its property every 21 years. This is in order to prevent people from holding assets in something like a family trust for multiple generations without ever having to pay tax.
Fortunately, there are some solutions that are not overly complex and are readily available to prudent estate planners. For example, creating a "life interest" in property allows for the tax payable on that property to be deferred by attaching those assets to another person's life. This is commonly done between spouses so that neither is burdened with the payment of tax on the other's assets.
Estate planners are continuously looking for appropriate and well-advised opportunities to avoid an immediate payment of tax on death or at the expiry of the "21-year rule" for clients that have created significant gains in their assets. This is because the tax can be so substantial that it has a dramatic effect on their estate as a whole.
While some of the strategies used to defer and reduce tax may appear simple on their face, the interrelation of finances, real estate, estates, trusts and tax law can create significant problems for loved ones left behind. Although we often encounter litigation caused by a lack of an estate plan, stressful and expensive disputes often arise from plans that have too many moving parts or parts that don't move with each other. As mentioned in our previous articles, the best way to avoid this is to consult an experienced estate planning professional and to have good communication between family members.
Ian Hull and Suzana Popovic-Montag are partners at Hull & Hull LLP, an innovative law firm that practices exclusively in estate, trust and capacity litigation. To watch more Hull & Hull TV episodes, please visit our Hull & Hull TV page.
You might want to think twice about getting that schmear. In New York City, bagels that are sliced or prepared are subject to sales tax, whereas whole bagels are not, according to the Wall Street Journal.

If you live in Durham, North Carolina, you could be paying a tax on Rover. The state charges a $10 tax for neutered and spayed pets and $75 for pets that are not neutered or spayed, according to Turbo Tax.

In Illinois, all candies are subject to an extra tax, unless they contain flour, like the Whopper pictured here.

By the time you're 100, you've paid enough in taxes, at least according to the state of New Mexico, where people over 100 years old are tax-exempt.

If it's yellow, let it mellow could be the motto of some Maryland and Virginia residents looking to save money. In these two states there's a tax on flushing the toilet, according to Bing.

Tennessee anonymously collects a tax on illegal drugs, according to NPR. In 2006, the state collected $1.5 million from the tax.

Adult diapers are exempt from sales tax in Connecticut, but if you're buying diapers for your kids you'll have to pay taxes on those, according to Thomson Reuters.

Colorado levies a tax on "non essential" food packaging items, according to Business Insider. That means you'll pay a tax on paper cup lids and napkins, but not on paper cups themselves.

Businesses in Utah that employ nude or partly nude workers are required to pay a 10 percent sales tax, according to U.S. News and World Report.

If you buy cards in Alabama you'll pay a 10 cent tax on the deck, according to Turbo Tax. Meanwhile, Nevada gives free decks in exchange for completed returns.

In Texas, holiday-themed pictures that are meant to be placed on walls are taxed, according to efile.com.

In Arkansas, there's a 6 percent sales tax on tattoos, according to Turbo Tax.

New York has a tax on litigation, according to ABC News.

In Kansas, you have to pay taxes on that hot air balloon ride -- or risk flying away. In that state tethered balloons are taxed, but those that roam free are not because they are considered a legitimate form of transportation, according to ABC.

Another reason not to buy your fruit from a vending machine. Fresh fruit is exempt from sales tax in California, unless it's sold from a vending machine, according to U.S. News and World Report.
Follow Suzana Popovic-Montag on Twitter: www.twitter.com/spopovic