How Literature Finally Lets Queers Speak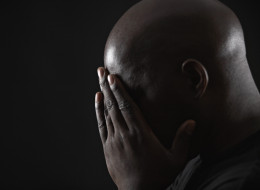 Coming up in a heteronormative world can be crushing to anyone who doesn't fit that mold. A lot of us who knew early that we were different also knew whether that difference was welcome -- or was to be removed. Queer writers have mined, and are mining, the insights that abandonment, isolation and violence have gifted us. Art is, perhaps, the only way to share what cannot be articulated. We point into the pit of erasure to be seen. It is only by laying it out "straight, no chaser" that a reader might see what we fought so hard to hide. It's then, then, when we might allow ourselves full standing in our own boots. It's then, then, when we might know what matters, what counts and what we value.
Roger, the young man lost in the rabbit hole of Toronto-based writer Mike Miksche's Paris Demands (Lethe Press, 2015) stands in the bloodline of other queer kids created by Toronto novelists. The title character of Miksche's debut novel could be the love-child of the meth heads of Shawn Sym's Family Circus. He could be the older brother of Farzana Doctor's teenage girl in Six Metres of Pavement or the younger "Richard" in R.M. Vaughn's Troubled. Given Roger's path, it's only luck that keeps him from the grips of any host of STIs. Ask Patrick McGehee of Boys Like Us and other novels. Mike Miksche's debut novel sends us, too, down a rabbit hole of no matter, no value. It's harsh.
"It was important for me to allow the reader to kind of feel the story and not feel any sort of distance--to experience a different situation and to experience Paris." Miksche crafts Paris using specific street names, Metro stations, cafes and local monuments. The kid's first apartment is on La Rue de Vielle du Temple where a window affords him an escape from a New York love. Afraid of being exposed, Roger flees when someone spies him spying.
Miksche was raised by an observant Muslim family torn in Guelph, Ont. torn between religious duty and his queer guts. Morality wasn't a question. He knew to bury instinct and pretend otherwise. No matter what.

Miksche, like Roger, wriggled free from home constraints, fell in love and -- heartbroken -- landed in Paris. There the similarities to his "Roger" end -- mostly. When things get sticky, Roger's out. His lovers betray him, his roommate objectifies him, and nobody seems to get the absurd ugliness of beautiful Paris. His recourse: more drugs, more booze, more sex. Cut and run. Erase.
What is Miksche up to here? This ain't no morality tale. The book shoves the reader into the moral territory I alluded to above -- up close, stinky, and often dripping. Nobody wins. He can't be judged. He's feral. As his body grows more and more wasted, his untamed body hair becomes a badge. That hair and more drugs, more booze, more sex and more flight are all he has to grasp. Like a stray cat, Miksche explains. Is this how Roger gets a morality?
"It's not the drugs or sex that make him (Roger) a bad person...I think it's him not treating people respectfully." Here, Miksche blinks. "You start to become a bad person. If you're hurting other people, that's what makes a bad person." Maybe.
Roger has an emerging morality. He makes bad choices and then he makes worse ones. He's young; he's largely lived in the closet. He's a guy hunting for something to hold onto. He's a kid in search of a moral compass. He isn't equipped to take on where life and instinct have landed him. "Good/bad" won't help here. Valuing might.

This is interesting literary territory. People are fighting to matter. My own work activates these morally ambiguous spaces. As someone who has done his best to navigate the shaky ground of Post-Traumatic Stress Disorder (PTSD), I coped by erasing myself. Becoming invisible: people-pleasing, approval-seeking, etc. My drug of choice was shame. I didn't do wrong, I was wrong. Paradoxically, living with and through trauma of other has likely given me and perhaps other queer writers insights that may not be available to civilians. However, given that organizations such as the World Mental Health Organizaton (WMH) have revised their methodology we understand that many more than previously though have access to such insights. We queers, and Roger, aren't so alone after all.
MORE ON HUFFPOST:
10 Queer Things You Couldn't Have Seen On TV 10 Years Ago
The heartwarming story of "Modern Family" brought queer fatherhood into the mainstream in a positive and unprecedented way. While TV has certainly given us images of gay fathers in the past, Mitchell and Cameron's characters marked the first time that gay fathers have raised an infant on network television... and it was adorable.

This summer, television will welcome Jazz Jennings's reality TV show. The transgender 14-year-old writer, activist and public speaker will star in a groundbreaking unscripted, 11-part series, to be called "All That Jazz."

The Netflix original series "Orange Is The New Black" is a revolutionary show in a number of ways, not least of which is its complex and positive portrayal of bisexuality. Main character Piper has genuine feelings for both men and women throughout the course of the show -- feelings that complicate her life and communicate queer experience in an authentic way. This is a sharp contrast from traditional, mainstream portrayals of bisexuality that tend to make being bi seem "exotic" or hyper-sexualized.

Where do we even start with "RuPaul's Drag Race"? RuPaul has given us real, authentic images of full-time working drag queens (in a competitive setting) for seven years now, thereby bringing drag into the mainstream and humanizing the individuals working in this art form. Prior to "Drag Race," most portrayals of drag queens on television tended to either be one-dimensional (and usually on soap operas) or as sex workers. "Drag Race" is truly an amazing cultural phenomenon. We love you, Ru!

The steamy gay love scenes involving ambitious and unashamedly sexual law student Connor Walsh (played by Jack Falahee) are just one part of the smash ABC series' appeal, but a significant one. Creator Peter Nowalk said developing a gay character who was brazen and unchaste was a personal goal, telling The New York Times: "I didn't see that growing up, and I feel like the more people get used to two men kissing, the less weird it will be for people."

The Amazon series broke fresh ground in its portrayal of a father who comes out to his family as transgender. The impact of the show isn't lost on star Jeffrey Tambor, who nabbed a Golden Globe for his portrayal of retired college professor Maura Pfefferman. "My legs shook because I was so nervous," he said, recalling the experience of visiting a bar in character as Maura. "And I said, 'Remember this, don't ever forget this moment because this, when you act, it's about saving lives, it's about making people safe.'"

"Glee" repeatedly made history over its six-year run by featuring rich queer characters who dealt with situations rarely seen on network TV, especially on a show aimed at tweens and teens. The musical sitcom offered a particularly nuanced and groundbreaking portrayal of young queer female experiences courtesy of characters Brittany Pierce and Santana Lopez, often affectionately known as Brittana or Santittany. The girls, who were originally "friends with benefits" early on in the series, go through a variety of landmark moments, from making out to publicly coming out to breaking up to getting married.

Despite the mainstream progress of the queer community, intersex identity still tends to be misunderstood. In an effort to raise visibility surrounding this identity, MTV made intersexuality a central plot point in its show "Faking It" in 2014. The show and its stars also filmed PSA's about what it means to be intersex. Intersex is an umbrella term used to describe an instance when an individual is born with anatomy that falls outside of traditional understandings of "male-bodied" and "female-bodied." What to learn more? Check out this video.

One of the most buzzed-about moments on HBO's acclaimed but short-lived series "Looking" was a scene in which Patrick (Jonathan Groff) administers a home enema before a romantic weekend with on-again, off-again love interest Kevin (Russell Tovey). Less explicit, but also controversial, was the show's depiction of a serodiscordant romance between Agustin (Frankie J. Alvarez) and Eddie (Daniel Franzese), accompanied with a discussion of the preventative HIV/AIDS drug Truvada.

Bruce Jenner's coming out as a transgender woman in a 20/20 interview with Diane Sawyer in May 2015 was historic in a number of ways. Not only did Jenner (who currently continues to use male pronouns) openly discuss his gender identity in the public eye, but his being a member of the Kardashian clan means his story was carried to a portion of the world that may have never thought about what it means to be transgender before. Jenner will continue to share his story in an E! reality show premiering in July 2015.
Follow Thom Vernon on Twitter: www.twitter.com/thomvernon