Last summer, at the age of 57, Cathy Rogers and her 59-year-old husband, Paul, rode their bikes 3,300 miles from Washington State to Washington, D.C. as part of the Big Ride Across America. The ride took 50 days and covered 85 miles a day. It was definitely a bucket list item.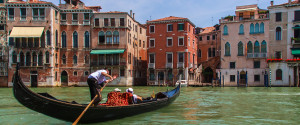 Tu xa Ha Noi via Getty Images
At times, Italy can seem like a boot-shaped cliché: people gesticulating madly, yelling in what seems like a rage when in fact they are discussing last night's delicious lasagna. But there are things that might surprise you here. My top six.
Well-preserved 19th Century homes and commercial buildings dot the eight streets radiating from the ring road around Goderich's Courthouse Square, the octagon-shaped centre of the heritage district. For a throwback to the pre-Cineplex era, catch a movie at the Park Theatre on the square.
Getty Images
If you're looking for a fun and affordable vacation it's time to travel domestically and explore one of hotel comparison trivago.ca's 15 Best Value Canadian Cities for 2015. Based on the yearly average price of a standard double room and the destinations' overall hotel reputation on over 200 booking sites, trivago has revealed the home turf cities that are both budget friendly and worth a visit in 2015!
Tourists flock to Florence, Italy for good reason. It is a magnificent city! Filled with world class art, architecture, fabulous food and wine, millions stop by the city each year. Given that time and money are the precious commodities of traveling, knowing what to avoid in Florence can be as important as knowing what to see and do.
Autumn is an important time in the Italian region of Piedmont. Unlike the neighbouring region of Liguria with its plethora of coastal towns, Piedmont comes alive with activity in the colder months. There's one delicious thing at the centre of this energy: truffles. In particular, the White Alba truffle, which is available nowhere else in the world.
Most of the country experiences off-season in autumn, so now is the perfect time to take advantage of lower hotel prices before the holidays hit, and check out some fantastic destinations.
My friend is facing a retirement with absolutely no savings. She declared bankruptcy four years ago and still has another three years before she can start saving. The good news is that she moved to another part of the country, was able to find a new job and is slowly putting her life back together. Sadly, the financial devastation she experienced will seriously impact her ability to retire.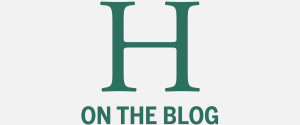 Ray has managed to turn her passion for travel into a pretty cool gig -- she's the global brand ambassador for Insight Vacations, which has numerous high-end properties in India and elsewhere -- and that's not by accident. Born and raised in Toronto, she has wanted to explore the world for as long as she can remember.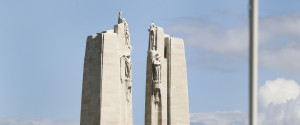 Richard Lautens via Getty Images
There are cemeteries, burial plots, museums, and memorials all over the world that honour our Canadian Forces. If you're travelling overseas, here are a few international sites where you can pay your respects on November 11 or any day of the year.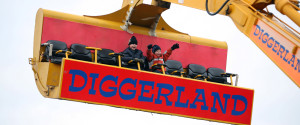 Bloomberg via Getty Images
As these theme parks testify, your next family vacation doesn't have to be a series of long queues for the same old roller coasters, giant swings, or Ferris wheels.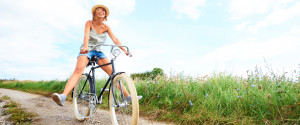 Shutterstock
Too many times people return from vacation having had a great time, but also being down on themselves due to letting unhealthy habits dominate. People tend to overeat, drink more, and skip their work outs. It sucks to get away only to return feeling worse physically and emotionally than when you left! My friend Em and I are living proof that you can go on a vacation that is both healthy AND fun!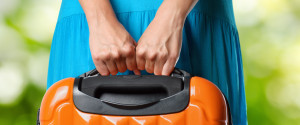 Shutterstock
While lost and damaged luggage is an unfortunate travel reality, it's getting easier to track down an errant bag half a world away and get it back to you -- relatively quickly. And if you've identified your bag well and have an inventory of the contents, luck may be in your favour. Use these tips to help ensure that even if your bags don't arrive with you, you'll be protected.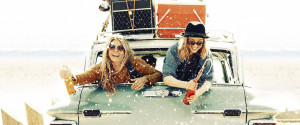 Robert Deutschman via Getty Images
When you're bargaining in street markets, shaking hands, touching money, and using bathrooms sans soap and water, hand sanitizer is crucial, and you'll be using a lot of it. Unfortunately, this can be very drying on the skin since most are formulated entirely with ethyl alcohol. Nothing puts me off more than a sterile hospital smell and scaly hands. Luckily, there are alternatives.
Before you can begin to consider where best you might relocate overseas in retirement, you've got to get to know yourself better. What's important to you? What things would you miss from your current life if they weren't part of your new one?