5 Ways To Get Back-To-School Ready
It's the day some parents have been looking forward to for weeks. The day when they no longer have to worry about how to keep their children busy and entertained. The day when summer vacation comes to an end and kids finally head back to school.
But getting children ready to go back to school has challenges of its own. Here are five ways to make sure your children are ready for success in the new school year!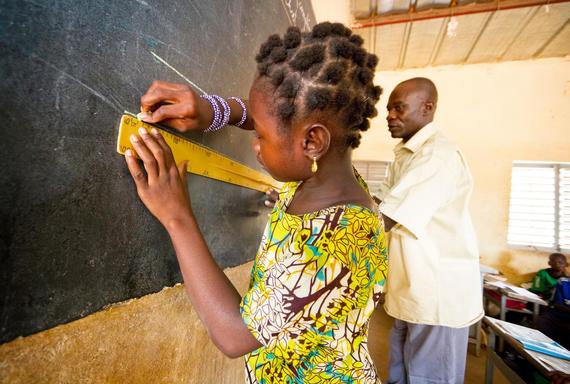 Plan a routine and ease your children into it.
Don't surprise your children with a 6 a.m. wake-up on Monday morning after a summer of sleeping in. Make sure your children know what their new schedule will look like come school time, and practice it in the week leading up to the first day. Things like getting children to bed earlier, reading them a night time story, or packing their lunch the night before can all help to ease the stress of a new schedule -- on both parents and children!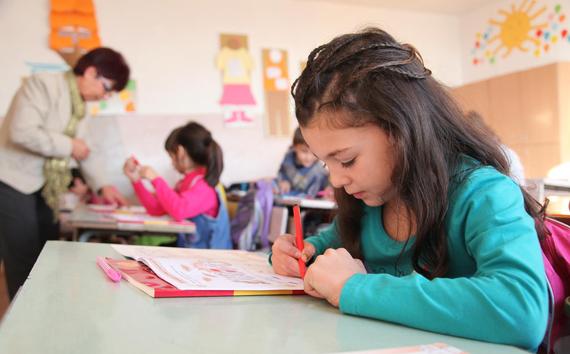 Make the transition fun for your children.
Few kids like having to go to sleep early and waking up early, but you can make the new schedule fun for your kids. Put everything down on a calendar and let your children help you decorate it. If they see their schedule as a fun piece of artwork for the fridge, they may be more inclined to check in and follow it.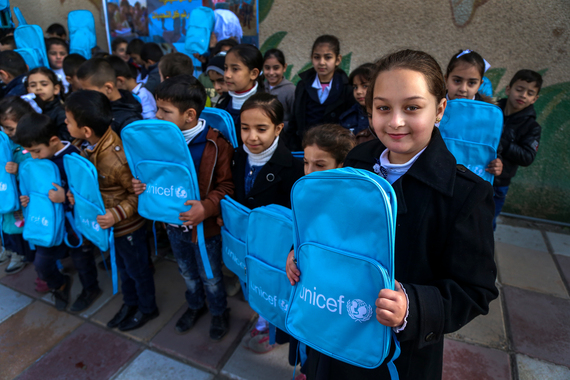 Buy their school supplies early.
Avoid the last-minute rush and panic of stocking up on school supplies. Many back-to-school sales have already started, so no need to wait until the day before. Make a list of everything your child needs (consult them in the process!) and have their backpacks ready to go the week before you need them.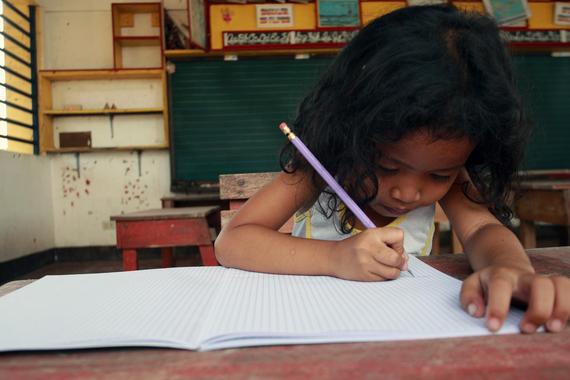 Help them be fashion-forward.
All kids want to look good going back to school. This year, you can help them look good while doing a good deed at the same time. Education is something we can take for granted, but there are currently 58 million children not in school. Take advantage of H&M's Go Back, Give Back campaign in support of UNICEF, which is raising money to help ensure the most vulnerable children around the world also have the opportunity to go back to school and learn. When you buy in store and donate to their campaign, you'll be making sure that not only are your children looking great on their first day, but you'll be providing education and hope for a brighter future to other children around the world. You can donate in store or by texting UNICEF to 45678.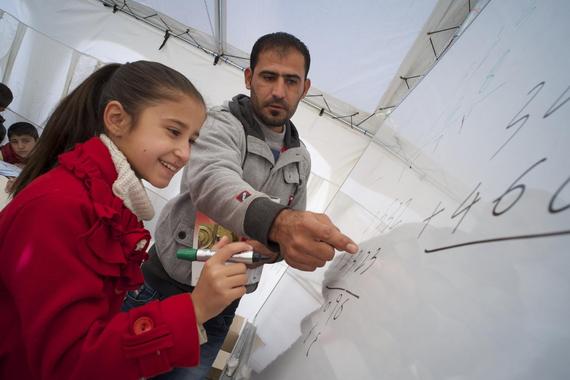 Be positive.
Children need constant encouragement, especially when they're starting something new. Remind them how smart and strong they are, and that they can achieve so much if they set their mind to. When they see that you believe in them, they'll be more inclined to believe in themselves too.
Go Back. Give Back. Did you know that 58 million primary school age children around the world are not in school? Join H&M and UNICEF Canada this back to school season to help ensure all children have the opportunity
For more information click: here.
Follow HuffPost Canada Blogs on Facebook
ALSO ON HUFFPOST:
9 Healthy (and Tasty) Back to School Snacks
Make your trip back to school a little sweeter and bring a handful of this super seedy mix with you to snack on throughout the day. Get the recipe for this Trail Mix with Almonds, Chia, and Cranberries.

These simple, gluten-free Chocolate Chip Banana Muffins will make Monday mornings a little easier and will make lunchboxes the envy of new friends. Get the recipe for Chocolate Chip Banana Muffins here.

Don't fall asleep on your first day of school - power up with this healthy, sweet, and satisfying Cashew Crunch Granola for breakfast. Get the recipe here.

Needing some energy for your last class of the day? Revive yourself with these amazingly portable, healthy quinoa cakes. Get the recipe for these Baked Quinoa Cakes with Sweet Potatoes and Broccoli here.

These easy, No-Bake Granola Bars are ideal for school bake sales! Bring some extra to snack on during your shift. Get the recipe for these No-Bake Granola Bars here.

Look and feel your best on the first day of school with this Dark Chocolate Bark that includes lots of amazing skin-clearing and beautifying ingredients. Get the recipe for this Beauty Bark with Chia Seeds, Pepitas, and Goji Berries here.

Don't let your lousy alarm clock prevent you from getting a healthy breakfast! These Raw Oatmeal Chocolate Chip Cookie Bites are a sweet and satiating on-the-go meal. Get the recipe for these Raw Oatmeal Bites here.

If you're gonna stress eat, do it healthfully with this bright and tasty Roasted Beet Hummus with Lemony Yogurt. Ge the recipe for this Roasted Beet Hummus here.

Combat the back-to-school stress of broken nails and nail-biting by snacking on these Maple Glazed Coconut Cashews that are packed with lots of nail-strengthening B5 vitamins. Get the recipe for these Maple Glazed Coconut Cashews here.
Follow UNICEF Canada on Twitter: www.twitter.com/UNICEFCanada