How To Negotiate For The Bigger Salary You Want And Deserve
So you've got a job offer (or landed that promotion), now what?
Now it's time to make more money. Yes, salary negotiation can be nerve-wracking (what if you price yourself out of the job offer?), but it's something almost every successful person has done at one time or another. Put simply, if you don't ask for what you want, you won't get it.
Here then are some tips on how to negotiate for bigger salaries and raises:
The starting salary
Even before you get a job offer, you should have a good idea of your desired salary. When asked, name a wide range (e.g. $50,000 to $70,000) and then define why you should be in the higher end of that range.
It's important, though, that your salary range be grounded in reality. You don't want to be a laughed out of the room.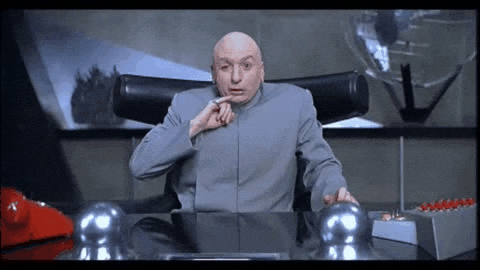 Do your research online and find out what other companies are paying for similar roles. Statistics Canada offers online salary data for industries nationally and by region.
Keep in mind that your skills and experience can create exceptions. A good rule of thumb is to ask for $5,000 more than what you consider a fair base pay. Most companies will counter offer, so by aiming high you may end up with the compensation you want.
Remember, though, that you are negotiating for more than base pay. Perks like increased vacation time, flexible scheduling, or the ability to telecommute can sometimes have a bigger impact than a few extra dollars.
Do not threaten to quit or give ultimatums. Not only can your boss call your bluff, it can unnecessarily burn a bridge.
Negotiating a pay raise  
When asking for a raise, you need to remember one thing: this isn't personal. Forget about how much more Sheila in Accounting makes than you, or how long you have been at the company (unless your contract specifies salary reviews at regular intervals). Successfully asking for a raise means making a case for the value you bring to the organization. It's all business.
First things first, pick your spots. You don't want to ask for more money in the middle of a crisis situation (or especially if your company is experiencing layoffs). The worst thing you can do is make it seem like you care more about your paycheque than the company. Be a team player. Help solve that challenge. Then, after a successful project or during a period of growth, set up a time to speak with your boss.
You might also want to wait until the end of the week.
"We're most open to negotiation (on Thursday or Friday) because most of us want to finish our workweek with the least amount of conflict," writes Mark di Vicenzo in Buy Ketchup in May and Fly at Noon: A Guide to the Best Time to Buy This, Do That and Go There.
The worst day?
"Wednesday. Unpleasantness and surliness tend to peak then, so try to avoid any situation that can lead to conflict."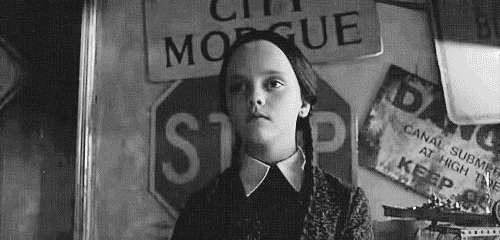 So wait for the end of the week, and be prepared with a list of your most recent accomplishments. Make your case for how your work is undervalued and deserves greater remuneration. Stay confident and positive. Remember that this is a friendly business conversation and not a confrontation. Do not threaten to quit or give ultimatums. Not only can your boss call your bluff, it can unnecessarily burn a bridge.
Your boss will have objections, at least initially. Remember it's his (or her) job to ensure the financial health and growth of the company. To prepare, anticipate what objections your boss may have ahead of time. This way you can have counter arguments ready. Again, do your research: what is the industry's market value for jobs like yours?
Remember, though, there are other things your boss can provide to increase job satisfaction or advance your career. Would having more responsibility take your career to the next level? Would adding the word "senior" to your title illustrate career growth? Do you want to work from home more often? Understand what will make you happy before starting the negotiation process.
No matter what, though, end on a positive note.
And if all else fails...
You might have to look for something new
.
If you have been with your company for a long time, and are only receiving minimal increases (or none at all), you might have to leave to earn more. Who knows, you might just find your dream job -- with a salary to match.
Follow HuffPost Canada Blogs on Facebook
Also on HuffPost:
9 Things Never To Say When Asking For A Raise
With a negotiation strategy like that, you might as well tell your boss you are quitting because he is probably going to fire you. Penelope Trunk, career coach and co-founder of Brazen Careerist, a career management tool for next-generation professionals, told The Huffington Post that no good boss will ever make you a counter offer if you threaten him with taking another job.

It's pretty simple: How much you get paid is a reflection of your own work. Why would your boss pay you more because of your coworker's performance?

A conversation with your boss about your latest pitch to a client does NOT transition well into you pitching your own raise.

"If you are doing a good job, you should be doing your bosses job," said Trunk. "Your job is doing your bosses work and to make their life as easy as possible."

Everybody has problems, and your boss may lend a sympathetic ear during a private meeting you schedule with her. But bringing up your crumbling mortgage, increasing student debt or the bed bugs currently infesting your apartment as a way to get a raise, doesn't make your case. "You get a raise because you are worth more to the company," Trunk says. "It is not their job to make sure your life works out."

You don't have to be a rocket scientist to know that times are tough right now and the economy isn't doing so well. "It always comes back to doing your research and knowing what your value is," said Jim Hopkinson, the author of "Salary Tutor: Learn the Salary Negotiation Secrets No One Ever Taught You."

Congratulations, you didn't make the mistake of meeting with your boss without first seeing how much your peers at other companies earn. But DON'T go in and tell her everything you learned as if she are hearing if for the first time. "The market isn't paying you—your boss is," Anna Post, an etiquette expert at the Emily Post Institute, told more.com.

This actually happened to a HuffPost editor who would like to remain anonymous. If your boss is bringing you in to talk about your poor performance, she is probably not inclined to start paying you more money! In fact, Trunk said that if you are waiting for a performance review to ask for a raise, you are probably too late. "Getting a raise is a six-month plan, not a six-minute conversation," she said.

All jokes aside, not asking for a raise at all can have a significant negative economic impact on your life in the long term. "You can't get a raise if you don't ask for it," Hopkinson said. So speak up! Just don't speak up with any of the things you just read about.
Follow Workopolis on Twitter: www.twitter.com/Workopolis