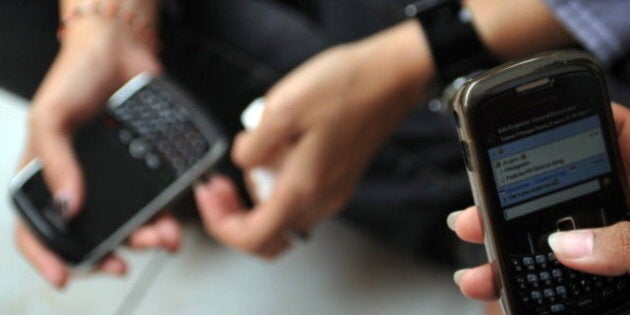 CANADIAN PRESS - TORONTO - About a third of Canadian mobile users are on a smartphone, says measurement firm comScore.
Of the 6.6 million users that owned smartphones in March, 42 per cent had a BlackBerry, 31 per cent had an iPhone, 12.2 per cent had a Google Android phone, 6.4 per cent had a Symbian phone and 5.1 per cent had a Microsoft phone.
Counting all mobile users, the most popular functions used were sending text messages (64.5 per cent) and taking photos (48.9 per cent).
About 40.6 per cent of mobile subscribers used apps, 35 per cent sought out news or information, 32.7 per cent used a web browser, almost 30 per cent accessed email and 27 per cent played games.
About 25 per cent accessed social networks or blogs, 20 per cent shot video, 19 per cent listened to music and 17.5 per cent loaded maps.