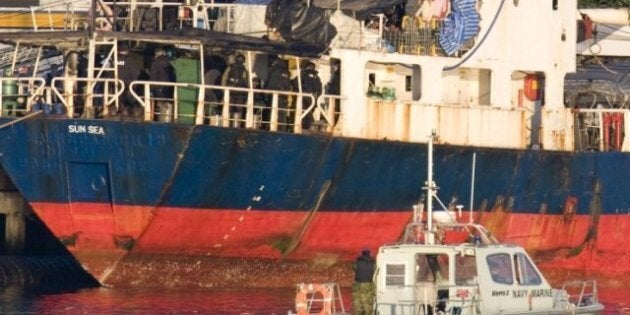 THE CANADIAN PRESS -- The Conservative government has reintroduced a bill aimed at deterring human smugglers.
The legislation would make it easier to prosecute smugglers, impose mandatory prison sentences and hold ship owners to account for the use of their vessels in smuggling operations.
A boat carrying almost 500 Tamils turned up in waters off Vancouver last summer, the second such ship in less than a year.
A previous bill -- which met steadfast opposition in Parliament -- died on the order paper when a federal election was called in late March.
Public Safety Minister Vic Toews says human smuggling is a "terrible crime" that endangers lives.
Earlier this week the RCMP arrested four men for alleged involvement in an October 2009 operation in which a ship brought 76 Tamils to the West Coast.