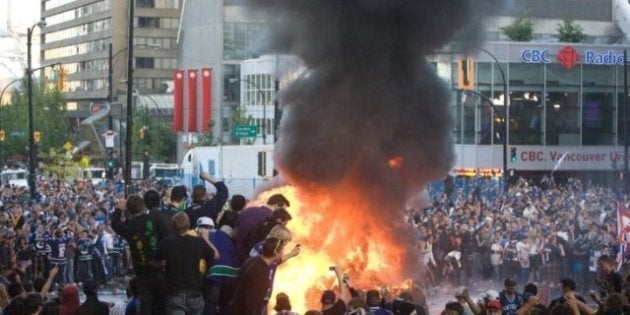 The condemnation was fast and furious.
Twitter lit up faster than a car outside Rogers Arena, where furious hockey fans set fire to cars and garbage cans, tossed beer bottles at giant TV screens and ran rampant through downtown Vancouver streets Wednesday after the Canucks lost 4-0 to the Boston Bruins in Game 7 of the Stanley Cup final.
Canadians on Twitter reacted with a mix of outrage, shame and disgust.
Below is a collection of Tweets made during the heat of the clashes and after.
With a file from The Canadian Press