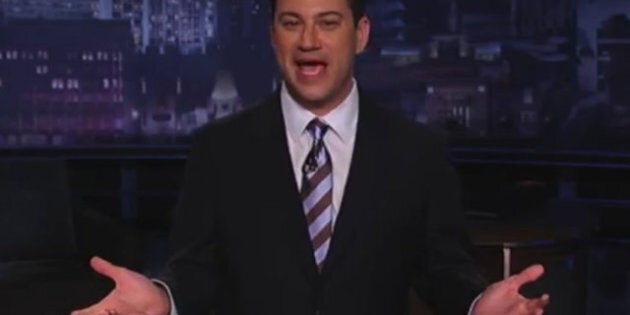 It was only a matter of time before the Vancouver riots moved off the newscasts and into the monologues of late night TV.
Jimmy Kimmel did it up in fine form with this bit on Canada's new tourism ad, which he set up by noting how much he likes "angry Canada."
The riots that followed Game 7 of the Stanley Cup finals between the Vancouver Canucks and the Boston Bruins shocked many in Canada, but not Kimmel.
"It was like watching Katie Couric get drunk and beat Matt Lauer," he said.
The fake tourism ad features all the usual scenes of mayhem in Vancouver and includes the tag line "Canada: Where the people aren't nice anymore."
But we'll leave the hilarious ending as a surprise.