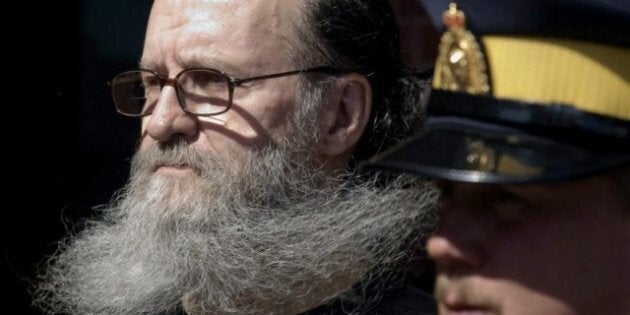 THE CANADIAN PRESS -- MONCTON, N.B. - A New Brunswick woman who disappeared for nearly a month last year after leaving a shopping mall says the man accused of abducting her did so at knifepoint, threatened to kill her and later told her, "You're my woman now."
The 55-year-old woman testified Wednesday at the trial of Romeo Cormier that she left a Moncton mall where she worked shortly after 8 p.m. on February 26, 2010, when she bumped into the man and apologized.
She said the man — whom she identified in court as Cormier — grabbed her and she saw a knife coming at her face, so she put her hand up and was cut across three knuckles.
"I thought I was being robbed," testified the woman, who can't be identified due to a publication ban.
"I screamed, 'Help! Help!'"
She said Cormier then told her, "I'll put the knife right through you," and later put a hooded sweatshirt over her and tied their wrists together with a heavy string or rope.
He made her walk but when she had trouble keeping up, he said, "I'll kill you right here," she testified.
She said they got to a rooming house and she was led to a basement room.
"I was scared to death," she said.
Cormier, 63, is charged with kidnapping, forcible confinement, sexual assault, assault with a weapon, theft and uttering death threats.
She said Cormier tied her hands, put duct tape over her mouth and started rambling, testifying that he said: "What have I done? ... I'm not going back to jail."
She said he went through her purse and looked at her driver's licence and became incensed when he saw that she was 54 years old. She told the court that he said, "What are you doing dressing the way you are dressing?"
She said he cut up her cellphone, concerned it could be traced, and told her he had done a lot of bad things during his life.
"You're with the devil," she quoted him as saying.
She said he later said, "You're my woman now. You know what couples do, and I expect you to take care of me."
She said during the first night she was held captive he made her smoke marijuana and he showed her two prison identifications. They both had the name Romeo Cormier, she said.
The woman told the court she was sexually assaulted almost everyday she was held in the basement.