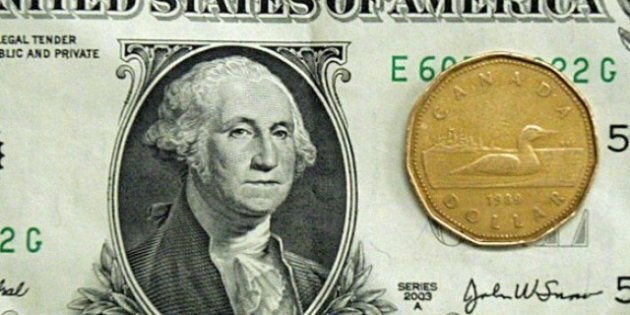 THE CANADIAN PRESS -- TORONTO - The Canadian dollar closed lower Friday amid disappointment in the U.S. non-farm payrolls report for June.
The loonie finished the session down 0.22 of a cent to 104.09 cents US after the U.S. Labour Department reported that the American economy created only 18,000 jobs while the unemployment rate rose 0.1 of a percentage point to 9.2 per cent.
On top of that, the number of jobs added in May was revised down to 25,000 from 54,000.
Expectations for the U.S. report had been ratcheted up Thursday after payroll firm ADP reported that the U.S. private sector created 157,000 jobs last month. Economists had originally expected that the U.S. economy cranked out a total of 90,000 jobs during June.
"There are no redeeming factors in the June jobs report," said BMO Capital Markets senior economist Sal Guatieri.
"The employment slowdown highlights a downside risk to the economic outlook, just when other recent data (chain-store sales, pending home sales, ISM manufacturing) had raised hopes of an imminent bounce in the third quarter."
The loonie had earlier moved slightly higher in the wake of a strong Canadian employment report for June.
Statistics Canada reported that the Canadian economy created 28,000 jobs last month, much higher than the 10,000 jobs that economists had expected.
The country's unemployment rate held steady in June at 7.4 per cent as the number of people entering the workforce increased. The increase in jobs was mainly in the part-time sector, which added 21,000 jobs, compared with 7,000 new full-time jobs.
Oil prices retreated following the American jobs report as the August crude contract on the New York Mercantile Exchange declined $2.47 to US$96.20 a barrel.
The ADP report helped send oil prices up by more than US$2 on Thursday.
Metal prices declined, with the September copper contract on the Nymex down three cents at US$4.41 after surging 11 cents on Thursday.
Bullion prices headed higher for a fourth day as the August gold contract rose $11 to US$1,541.60 an ounce.