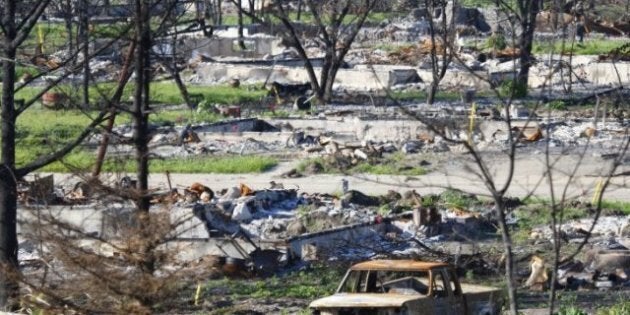 THE CANADIAN PRESS -- SLAVE LAKE, Alta. - Slave Lake, the northern Alberta town devastated by a forest fire, is being deluged with water.
Heavy rain overnight has flooded basements and roads.
Portions of Highways 2 and 33 just outside of town are closed and traffic is being diverted.
RCMP say water swept one car into a guardrail, but no one was injured.
Deer have been forced onto roads because forested areas are flooded and the animals have nowhere else to go.
More moisture is forecast and Environment Canada has issued a rainfall warning for the region.