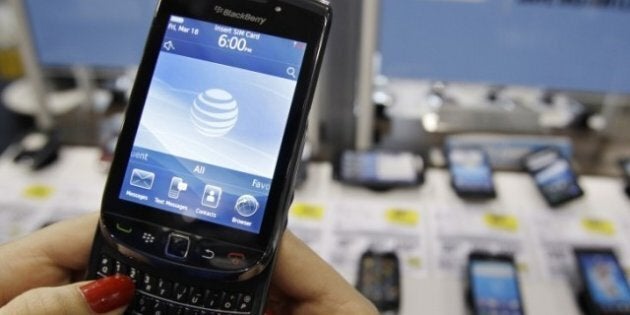 THE CANADIAN PRESS -- WATERLOO, Ont. - Research in Motion's shareholders will get the chance to voice their views on the BlackBerry maker and how it's being run at the company's annual meeting today in Waterloo, Ont.
RIM's management structure and lacklustre market performance have been under scrutiny by investors and analysts in recent weeks.
Shareholder advisory firm Glass Lewis and Co. has criticized RIM (TSX:RIM) and its plan to appoint an independent committee to study the chairman's role at the company, instead of going ahead and splitting the roles of CEO and chairman.
RIM co-chief executives Jim Balsillie and Mike Lazaridis currently serve as co-CEOs and co-chairmen of the company.
Canadian investor Northwest & Ethical Investments LP withdrew a proposal to split the roles of chairman and chief executive after RIM agreed to establish the independent committee.
U.S-based Glass Lewis also continued to recommend that shareholders withhold their support for John Richardson, the company's lead director, at the vote on July 12.
RIM has come under fire in recent months amid increasing competition from Apple's iPhone and new smartphones using Google's Android operating system.
The company's new PlayBook tablet has also struggled against the iPad and other Android-powered tablets.
RIM has noted that it is nearing the end of a major business and technology transition and is looking to improve later this year.