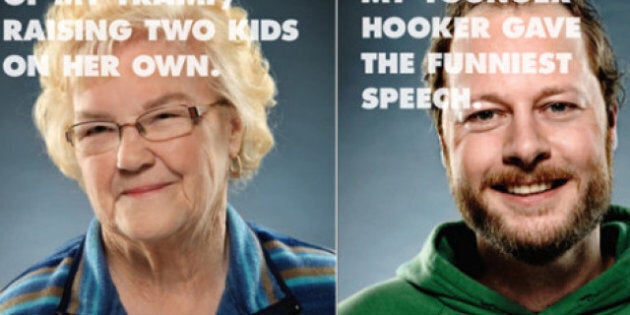 Stepping Stone, a sex-workers advocacy group in Nova Scotia, has released a series of ads that remind people that sex workers are also someone's mother, daughter or friend.
The ads feature messages such as "I'm proud of my tramp raising two kids on her own" and "I'm glad my prostitute made me finish school." See the ads below.
"We want to send the message that this is a campaign about people and that behind the media headlines of 'Prostitute's body found,' so many quote-unquote 'dead hookers' because there's a lot of media that still use that, that these are in fact people with families and with lives and that they also deserve the same human rights and access to justice as the rest of the Canadian population," Ross told the National Post.