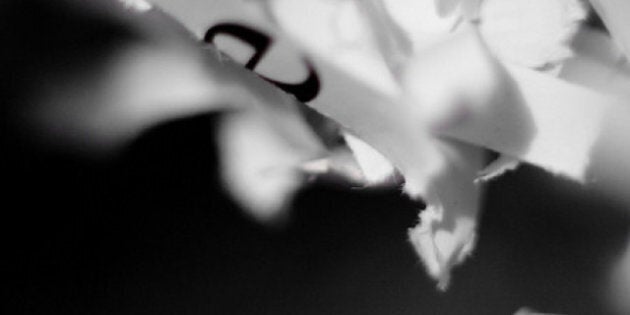 THE CANADIAN PRESS -- MONTREAL - Along with a comfy seat in the House of Commons, incoming New Democrat MPs say they've also inherited empty file folders and at least one cluster of shredded paper.
And, in another case, a rookie MP allegedly acquired a filing cabinet that was completely bare -- except for a sarcastic note that read: "Don't worry about it, it's all been recycled."
NDP MPs in Quebec say several of their predecessors from other parties destroyed constituent files after the election, instead of passing them along.
They say without these documents, there is an information vacuum about ongoing cases involving citizens in their ridings.
But a House of Commons spokeswoman said most outgoing MPs choose to trash constituency documents on their way out the door because the paperwork contains personal information about citizens.
With no rules governing whether a handover should -- or shouldn't -- take place, defeated MPs each have their own approach.
But Guy Caron, the NDP's Quebec caucus chair, said missing documents can impede federal cases, such as a citizenship application or an immigration file.
Caron said many NDP rookies in Quebec, where the party added 58 new MPs in the May 2 election, are starting from scratch, prompting some riding offices to ask citizens to bring in documents so staffers can make photocopies.
"It's not punishing the new MP as much as it's punishing citizens and honestly they don't deserve to have that happen to them," said Caron, adding he's not sure how many NDP MPs did not receive constituent documentation from their predecessors.
"I actually find it quite childish in a sense because you lose (the election) and then you destroy the file, and then you try to make things hard for the person replacing you."
The NDP says some rookies have found odd remnants of documents in riding offices they took over from the outgoing MP.
A spokesman for the NDP's Charmaine Borg said one new MP found a pile of shredded documents on a riding office table.
Caron described another example from defeated Conservative cabinet minister Josee Verner's riding office, where he alleges a message was left behind.
"There was a note on the filing cabinet which said: 'Don't worry about it, it's all been recycled,' " Caron said.
"So, obviously it was not really appreciated -- it was kind of funny, but in a sad sort of way."
A spokeswoman for Verner said in an email that the constituency documents contained "confidential and sensitive information" and that staff were simply following official guidelines on how to close a riding office by destroying the paperwork.
Jessica McLean said Verner, who now sits as a senator, was not available for an interview. Her office had no comment about the alleged filing-cabinet message.
Still, the NDP said that not every riding in Quebec had a bumpy transition, as some departing incumbents from other parties provided constituent documents -- including in Caron's riding.
He said the defeated Bloc Quebecois MP told him he decided to leave behind citizen files because he was left with nothing when he first took office.
"I think it really affected him and he didn't want me to experience the same thing he experienced," Caron said.
A spokeswoman for the House Speaker's Office said there are no specific rules that tell an outgoing MP to either leave -- or not to leave -- constituent files for their successor.
Heather Bradley said most MPs opt for the shredder because they consider citizen information to be personal, but it's not always the case.
"Sometimes they pass it on, it just depends on the situation," Bradley said.
"I know in some offices the office staff actually give the information back to the constituent... Then they (the citizens) take up the file with the new member (of Parliament)."
This is what defeated Bloc Quebecois MP Diane Bourgeois said she did for three immigration cases after losing in the Montreal-area riding of Terrebonne-Blainville.
Bourgeois didn't forward any citizen files to her successor, the NDP's Borg.
She believes that incoming MPs should not be allowed to see citizen documents unless a constituent gives them the legal authority by signing them over.
"There's no rule, but I think there's a question of confidentiality and a citizen must sign a document -- that's evident," said Bourgeois, adding the NDP is just playing a political game by raising this issue.
"This is how it's happened for years."
The ex-MP of 11 years said the time it takes for citizens to sign the forms for their new representative probably wouldn't translate into delays of more than a couple of days.
"Federal civil servants understand very well that there has been a changing of the guard," Bourgeois said.
But Caron argues that since an MP represents all citizens, files should move along seamlessly, regardless of political stripes.
He said the party will examine whether rules can be implemented.
"We have to find some way that this won't be repeated in the future," Caron said.