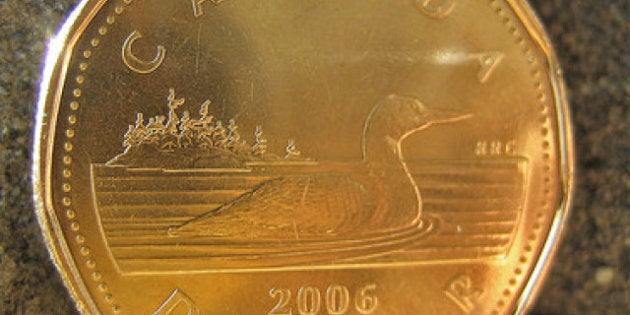 TORONTO - The Canadian dollar closed higher Tuesday as nervousness over the failure so far of American lawmakers to raise the country's debt limit punished the greenback.
The loonie gained 0.34 of a cent to 106.07 cents US after earlier running as high as 106.3 cents US, its highest level since early November 2007.
The United States has a week to reach a deal to increase its US$14.3-trillion debt limit or face not being able to pay its bills. That has led to fears the world's largest economy could default on its financial obligations and send shockwaves throughout world markets.
"The U.S. debt ceiling remains the markets' obsession," observed Adam Cole, Global Head, FX Strategy RBC Capital Markets.
The weak U.S. dollar pushed oil prices higher with the September contract on the New York Mercantile Exchange up 39 cents to US$99.59 a barrel. A weaker greenback usually helps raise oil prices, which are denominated in dollars, as it makes oil less expensive for holders of other currencies.
Copper prices also headed higher with the September contract ahead seven cents to US$4.48 a pound.