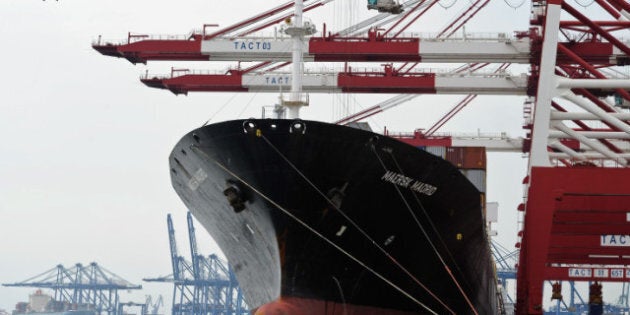 TORONTO - The Canadian dollar was lower Friday as reports showed slowing economic conditions in Canada and the United States.
The loonie was down 0.37 of a cent to 104.72 cents US as Statistics Canada reported that real gross domestic product decreased by 0.3 per cent in May, much worse than the 0.2 per cent gain that had been expected. Growth was flat in April.
The agency said the mining, oil and gas extraction sector was the main source of the decline in May while manufacturing and construction also contributed to the poor showing.
Other data released Friday showed that the American economy grew by an anaemic 1.3 per cent in the second quarter versus a rise of 1.8 per cent that economists had expected. First quarter growth was revised to 0.4 per cent from 1.9 per cent.
Meanwhile investors looked for the next move in resolving the U.S. debt crisis after lawmakers put off a vote on raising the debt limit and avoiding a potential default.
U.S. House Republicans were to try again Friday to pass a debt-ceiling bill that has almost no chance of surviving the Senate. House Speaker John Boehner suffered a stinging setback Thursday when, for a second consecutive day, he had to postpone a vote on his proposal to extend the nation's borrowing authority while cutting federal spending by nearly US$1 trillion.
Worries of worsening economic conditions helped pressure oil prices as the September contract on the New York Mercantile Exchange down $1.13 to US$96.31 a barrel.
Metal prices also backed away with the September copper contract in New York down three cents to US$4.44 a pound.
Nervous investors continued to push bullion higher with the December contract on the Nymex ahead $8.50 to US$1,624.70 an ounce.