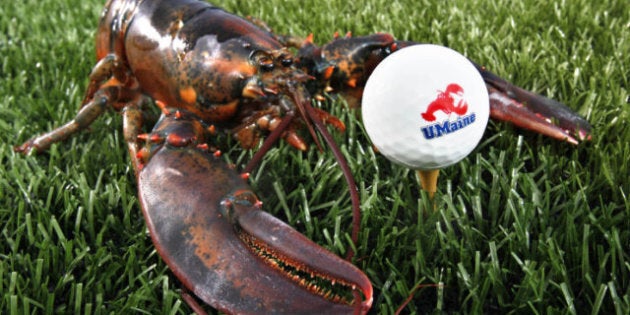 Could lobster from Fourchu, Nova Scotia, a small town on Cape Breton Island, be the next culinary trend to sweep New York?
Better still, the lobsters come with a great story. No restaurateur or chef worth his Himalayan salt will fail to conjure up the image of the tiny, colorful village, with its exotic, weather-hardened inhabitants speaking Gaelic and playing concertinas in a musky, ancient tavern.
But how does Cape Breton's finest stack up to Maine or other, more ordinary, lobster?
Writer Peter Kaminsky, who wrote a piece on the lobsters in 2009 for Departures magazine, said the Canadian product is more complex and richer than the one-note flavours you get from lesser lobsters. It apparently has something to do with Cape Breton's frigid waters and when the fisherman decide to harvest them. The Village Voice dubs them the "Kobe Beef of Lobster," comparing them to the meticulously raised Japanese cattle.
Time magazine isn't the only one jumping into the pot. The Wall Street Journal has their story on Fourchu lobsters. The lucky reporter even got a chance to try one of the 3,000 lobsters being shipped to New York this season. To make sure the lobsters arrive to New York in the best shape, importers are even shipping them in their own salt water tanks.